The use of auto tune in music production has increased big time over the last couple of years. Check out any Top 20 hit single or Spotify album nowadays and you will find abundant use of Auto tune in singing. Even a mobile app can auto tune your vocals in real time within the comfy confines of home. If you are a budding musician looking for an affordable recording solution, we have listed the best auto tune apps for android and iOS below that will enhance your vocals and make them radio-friendly.
Why should you use Auto tune Apps in Singing?
Auto tune is nowadays predominantly used by many pop artists, and rappers in their music. Hence, there is no shame in using it. In fact, good Auto tune apps help modulate your voice and enhance the vocal range. 
Using autotune is beneficial so long as you do not overdo it. While there are many paid auto tune software on the market, you would be glad to know many apps on our list of the best auto tune apps are completely free. So without further ado, let's get started.
Note: If you want to pursue music production on PC and don't wish to use an apk, check out these best free autotune VST plugins. 
10 of the Best Auto Tune Apps for Android and iPhone 2022
1) Voloco: Auto Tune + Harmony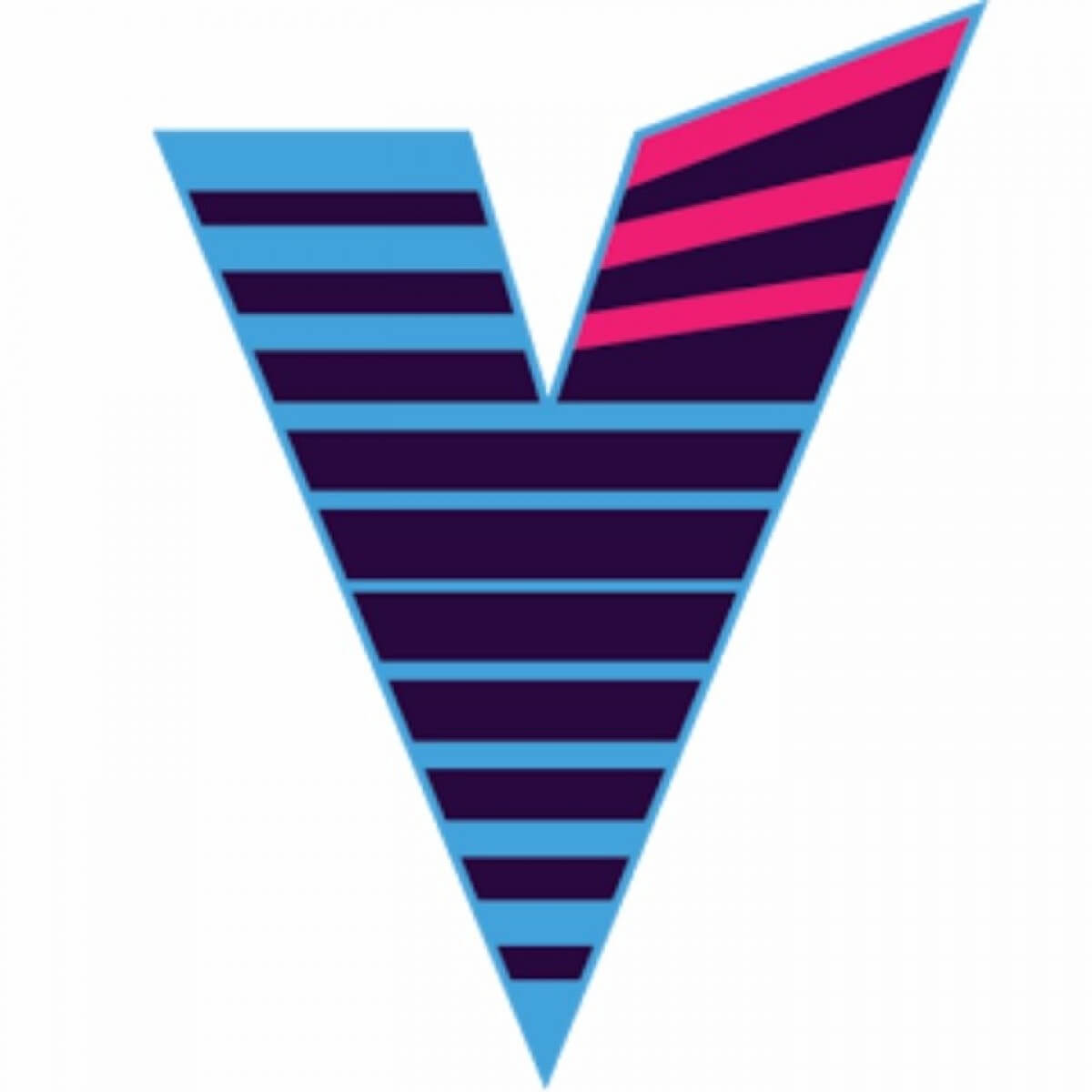 Want to get a music app that provides quick online tuneups to your vocals in automation mode? Lo and behold, Voloco comes to your rescue with over 8 solid vocal effects preset packs.
 Voloco is an interesting music app that records your voice and adjusts its intonation in real time thus immediately processing your vocals and making them ready for playback. If you want to rap or sing along, Voloco provides an extensive beat library over which you can lay down vocals. 
What's more, you can even export your nice and rich auto tuned vocals to other music making apps for final mixing. Also, Voloco lets you instantly share your recorded performances.
Download Voloco for iPhone and iPad
2) Smule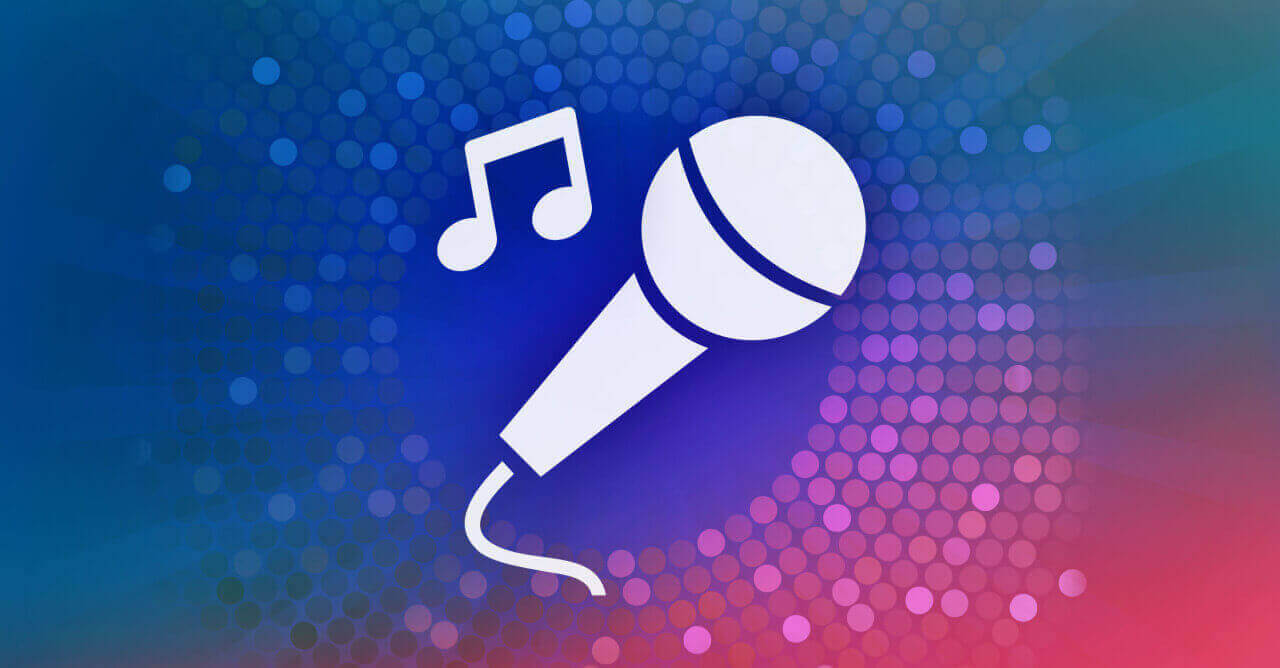 A remarkably popular and unique music app, Smule allows users to sing songs together with top artists/musicians as well as with loved ones or friends anywhere in the world.
One of the best auto tune apps for pitch correction and real-time tuning, Smule automatically fine-tunes your vocals so that they sound right and don't go off-key.
Smule also doubles up as a nifty Karaoke app wherein you can sing your heart out to some of your favourite tunes via your Android mobile or iPhone. So if you are looking for a mobile app that has the whole package replete with rich useful features, Smule is your go-to application. 
Download Smule for iPhone and iPad
3) TuneMe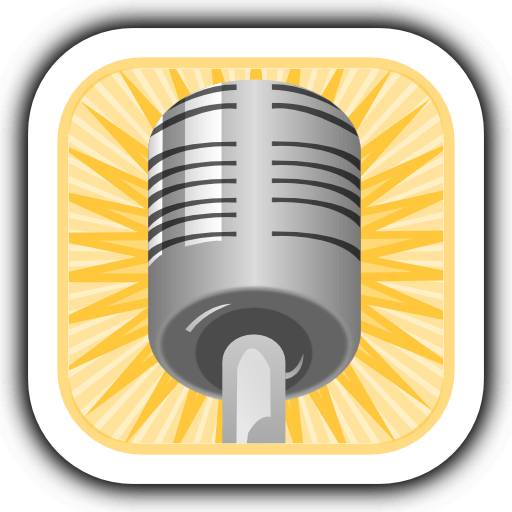 If you are a budding hip hop or R&B singing enthusiast who is looking to create high-quality tracks with vocals, then this app is highly recommended. TuneMe boasts pitch shifter and auto-pitch effects and over 500+ free beats for recording audio tracks. Which is why it is one of the best auto tune apps for both Android and iOS devices.
What's more, you can use Tune Me to auto-tune songs from your favorite artists such as Eminem, T-Pain, Post Malone, Lil Pump, and Kanye West, etc.
TuneMe also features nifty preset editing tools that allow you to record background music tracks, lay down your voice over mp3 melodies and auto sync vocals with the beats.
4) MicDroid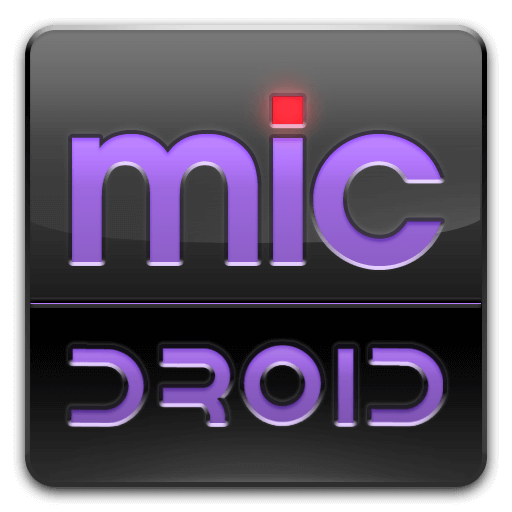 Hitting those high pitched notes effortlessly is always a dream for budding singers. With MicDroid at the helm, you can do real time pitch correction and enhance the tonality and range of your vocals. 
On the UI front, MicDroid keeps things simple and clean. The best aspect about this splendid auto tune app is that it doesn't display ads. Moreover, you can share recorded tracks with friends and fans on various social networks such as Facebook, Instagram as well Email them to anyone.
5) Rapchat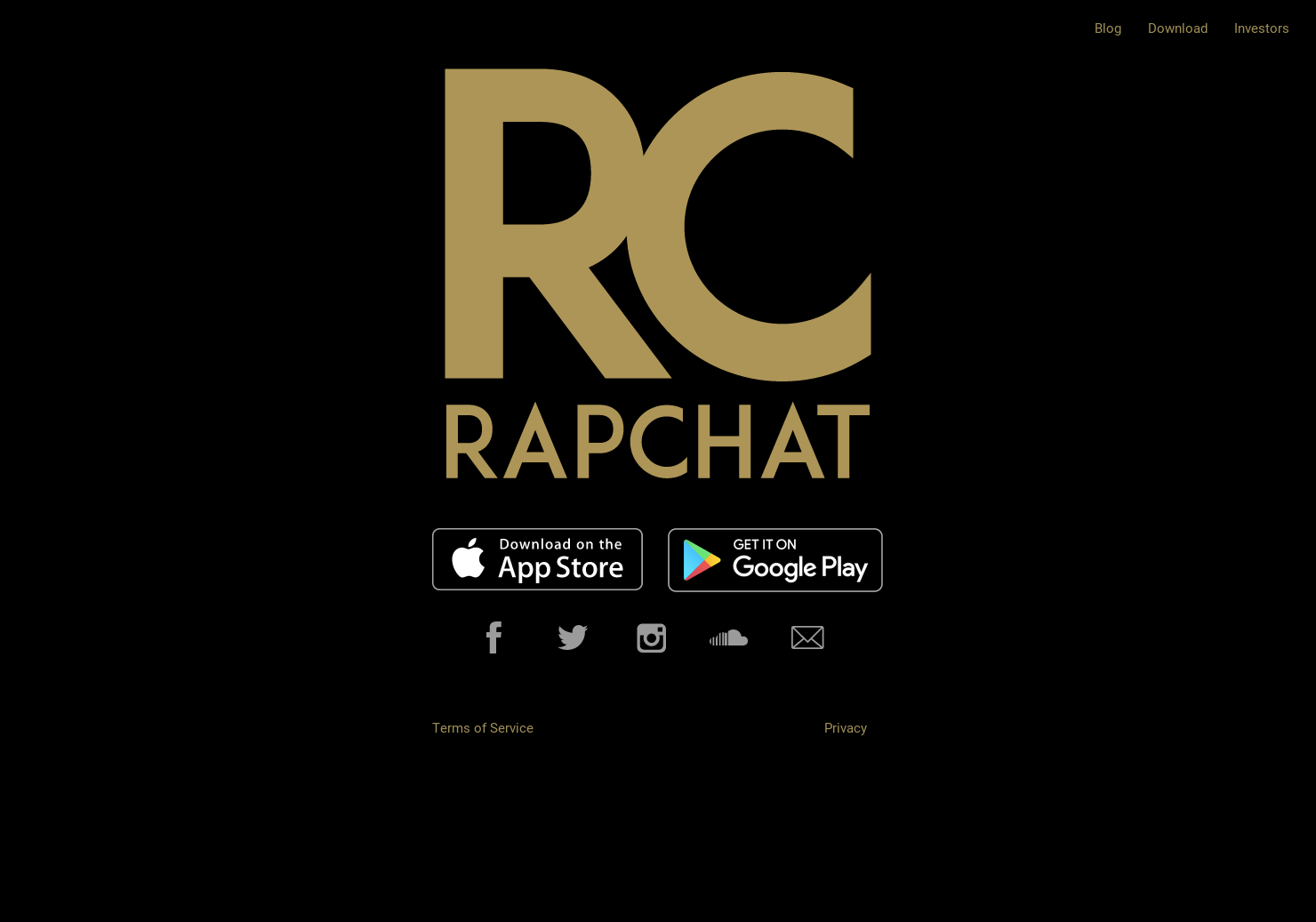 Another formidable app for novice rap and hip hop artists, RapChat is a repository of thousands of beats but the highlight is its auto vocal tune feature that lets you sing along to your favorite rappers.
Sporting a neat and clean interface, RapChat also lets users type in their own lyrics, or do singalongs to existing lyrics. All together, RapChat is great for creating content and sharing it with your friends and family. 
Download RapChat for iPhone and iPad
6) StarMaker
A rapidly rising app with over 50 Million users, Starmaker is an auto-tune app that also doubles up as a huge catalogue for streaming songs on your Android and iOS device. For starters, StarMaker's 'take the mic' feature can enhance your vocal recording experience up by a notch. 
Simply sing along to songs flashing on lyrics cards ( a la Karaoke style) and tweak the pitch of your vocals in real time. What's more, StarMaker provides a personalized songbook based on your favorite songs or music tastes. 
Download StarMaker for iPhone and iPad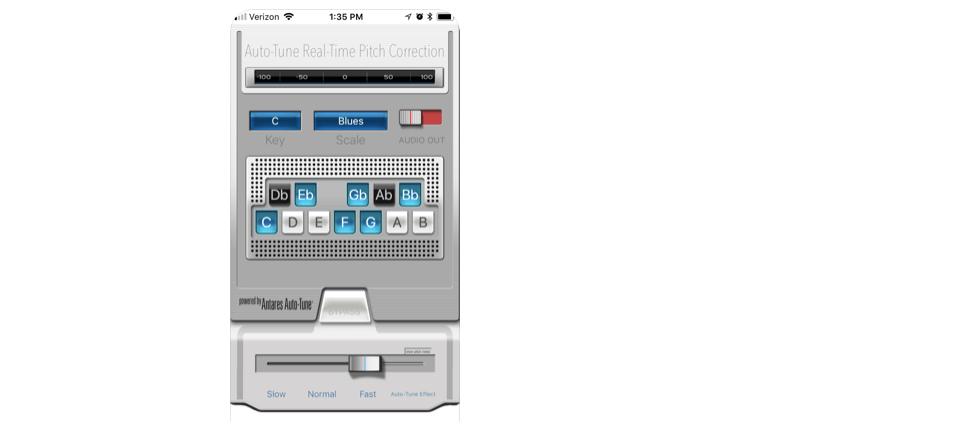 One of the best auto tune apps to have on your smartphone and tablet, AutoTune Mobile is a professional audio recording software for pitch correcting vocals with ease and grace. 
When you start singing, AutoTune Mobile auto detects notes and tweaks or pitch corrects them to the right key of the song. You can then save your vocal tracks and listen to the saved results after you have finished singing.
Furthermore, beginners will be in awe of this app because it uses a chromatic scale to customize the tonality to the desired range. AutoTune Mobile works seamlessly with other Android music apps.
8) Vio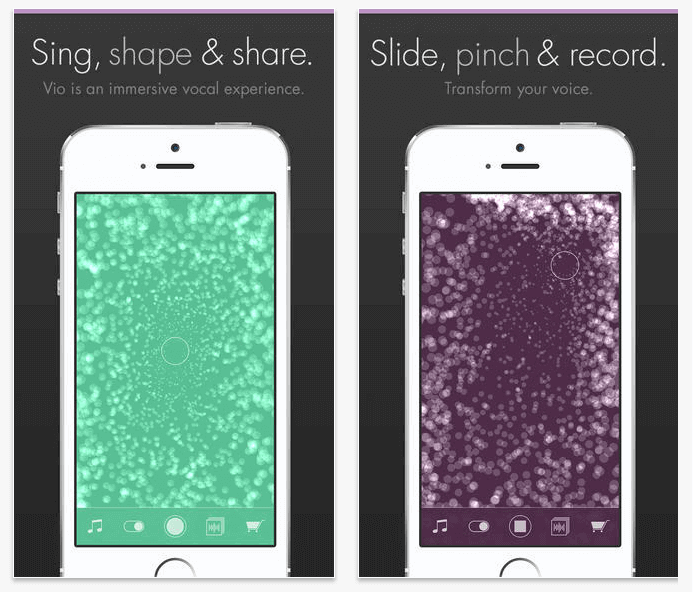 Vio is continuously setting new standards in real time vocal correction. Regardless of your singing skills, Vio lets you hit those high soaring notes with marvellous ease just like your favourite musicians. Vio also lets you customize the song key, scale, tempo, and more! 
What's more, you can output recorded vocal tracks in multiple audio formats including .WAV, .MP3, .FLAC, etc. and then share them with friends or fans via youTube, SoundCloud or Dropbox. 
9) VoiceSynth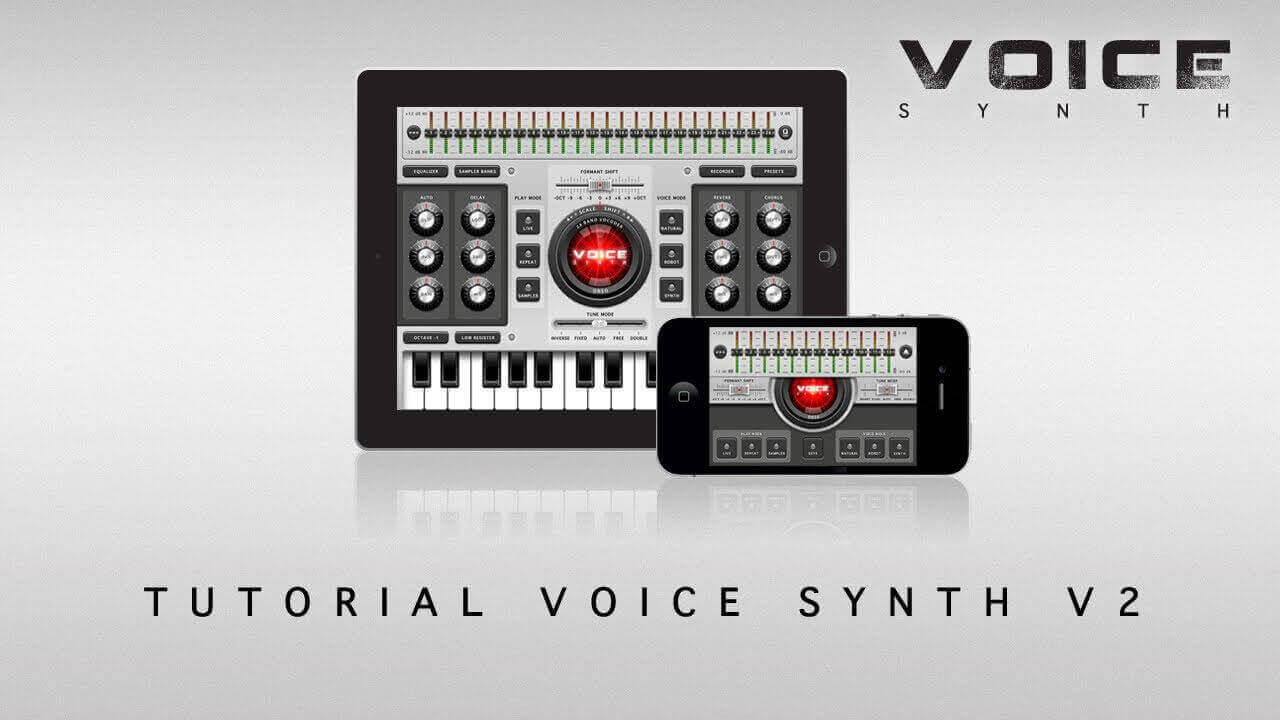 An indispensable tool for musicians and producers, Voice Synth is a nifty synthesizer app replete with tons of effects that can be applied to your voice. So are you not able to sing in unison or hit the correct notes? 
Sit back and relax for VoiceSynth adds some nice effects ranging from pitch shifter, reverb, delay, distortion and sound designer to bring a new lease of life into your vocal performances.
VoiceSynth features an inbuilt AutoPitch technology which can invariably tweak tonality and fine tune your voice for any song. All together, VoiceSynth is one of the best auto tune apps that can enhance your vocals in a jiffy. 
10) Learn to Sing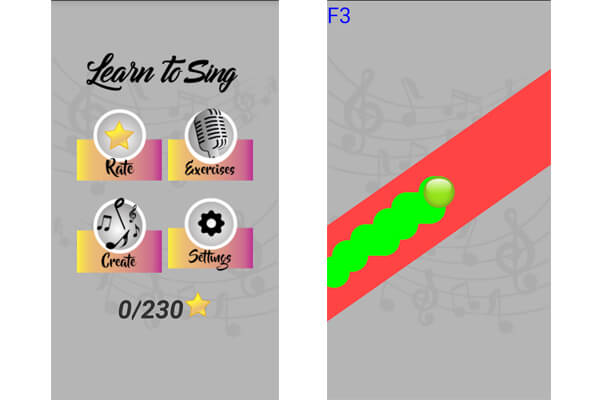 Quite a unique Android app, Learn To Sing is not intrinsically an auto tune app per se. That is, it doesn't do pitch correction, rather it teaches vocalists to hit high notes accurately.
The app performs a subtler job in that it teaches novice singers to sing with technical finesse and hit those high notes without fine tuning the recording. It is a repository of vocal exercises that help you recognize intervals, do vocal warm-ups, and more.
And…that's a wrap! Did you like our list of the best auto tune apps in 2022? Sound off in the comments. Let's stir it up.