Looking for a simple and effective Barcode scanning app for your Android or iOS device? We did a rundown of the best barcode scanner apps online that will take care of your inventory management, price checking, attendance tracking or ticketing needs. Many of these free and relatively inexpensive apps below can turn your smartphone into a powerful data-collecting barcode scanner machine.
There are tons of barcode scanning apps out there, but we have selected the 10 best barcode scanner apps for Android and iPhone that will be invariably useful for commercial or personal use. Most apps on the App Store and Google Play Store only focus on reading barcodes for checking product prices. However, if you are also looking for a decent software or QR Code Reader apps ideal for small business and enterprise users, we have got your back. So without further ado, let's get started.
10 of the Best Barcode Scanner Apps in 2022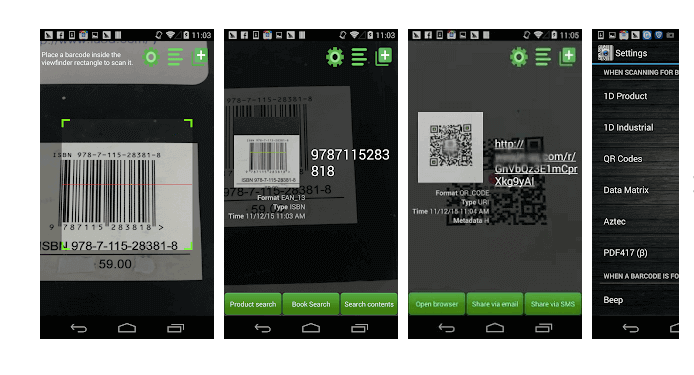 Want to scan barcodes & QR codes in a jiffy for business usage? Look no further than the Barcode Scanner Pro App with which you can to create and share barcodes or generate QR codes on the go. Not to mention, past scan history is also included so as to give a really nice insight into what products you've been scanning while using Barcode Scanner Pro. 
Barcode Scanner Pro also lets you create QR codes via e-mail addresses, bookmarks, phone numbers, contact information as well as share them through social apps such as WhatsApp, Facebook, Twitter, Gmail, WeChat, and Line with your friends. Since this app has been available on the market for ages now, it remains incredibly popular and provides excellent usage value given that it is free.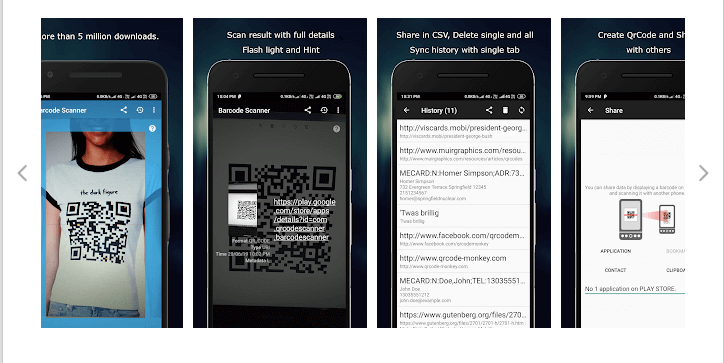 True to its name, Barcode Scanner is a pretty straightforward app that supports all barcode formats and scans barcodes real quick. For starters, you can create your own, personalized barcodes and even scan QR codes containing contact info or URLs. 
What's more, Barcode Scanner is very easy to use and requires little know-how. This nifty barcode app can be used for online banking, e-Transactions, and Electronic signatures, to name a few utilities. Which is why it is one of the best barcode scanner apps for Android and iPhone on the market.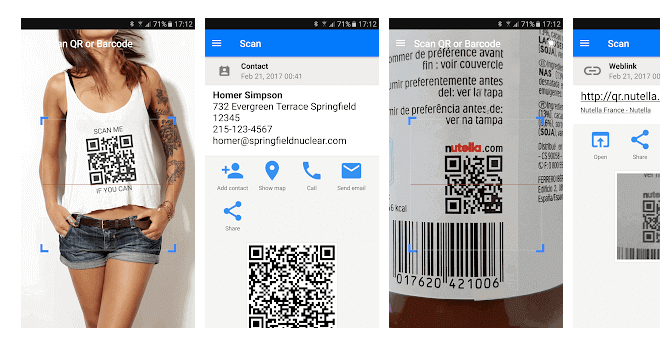 Perhaps the fastest barcode scanner on the market, QR & Barcode Scanner app has accrued over 100 million downloads on the Play Store which is a glowing testament to its widespread popularity. The user interface facilitates easy scanning of product barcodes in shops as well as comparison of prices with online stores to save extra money.
The QR and barcode Scanner app automatically scans barcodes via pointing your Android smartphone and is capable of scanning all types of barcode including product, URL, ISBN, text, contact, calendar, etc. All together, it is one of the best barcode scanner apps for Android users.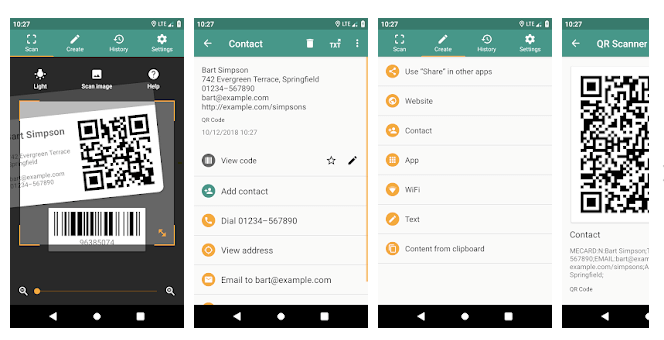 A unique barcode scanning app, QR and Barcode reader does not require direct access to your smartphone's storage to scan barcodes. Some other nifty features include a flashlight for safe scans in dark environments as well as pinch-to-zoom option for reading barcodes even from far distances. You can also manage unlimited history or barcodes, save them to cloud storage or export all your barcodes in CSV format.
The user interface is quite streamlined for simple operation and it is quite soothing to the eye as it combines white and dark green colors. Furthermore, this app can scan all barcode formats, including images, QR, Aztec, UPC, EAN, Data Matrix, Code 39 and more. 
Another formidable app that supports saving barcodes in app history for later access, QuickMark's QR Code Reader app can scan all types of UPC barcodes and QR codes. In fact, it is a pretty smart general scanner that can automatically detect scanned plain text, a location, website URL, contact information and so much more.
Moreover, Scan features a beautiful, eye-catching interface that keeps things simple and straightforward so that you can scan as many barcodes as you want without fiddling around unnecessary widgets. Scan is completely free to use for unlimited scanning sprees.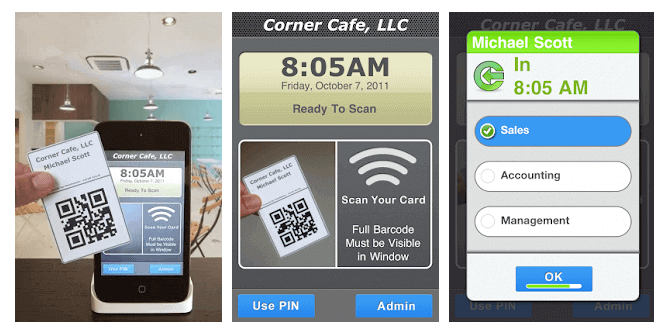 Looking for a barcode based time and attendance tracking app? Time Station is an easy-to-use and convenient barcode scanning app for tracking attendance of employees, and students accurately. You can create hundreds of barcodes using its online service for all users/employees or students so that they can scan the device to log in all their movements. 
What's more, all the user details are stored in the cloud so you don't have to maintain a server or software. Managers or Seniors can also check time logs and run attendance reports anytime, anywhere from a unified web interface. Time Station is available for both Android, iPhone/iPad users.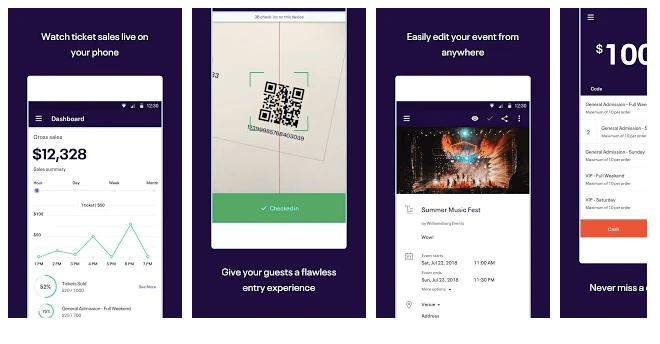 A unique app, Eventbrite's Organizer (formerly known as Entry Manager) can seamlessly scan and track tickets with barcodes at a live event, concert or festival and ensure they are legit. What's more, you can also tag specific individuals as patrons with special needs or VIP members for issuing a pass.
Organizer has an online portal where you can upload all valid tickets or patrons' info and validate or review it via a unified web portal. All in all, Organizer is one of the best barcode scanner apps to validate and track each entry at both small and large scale live events.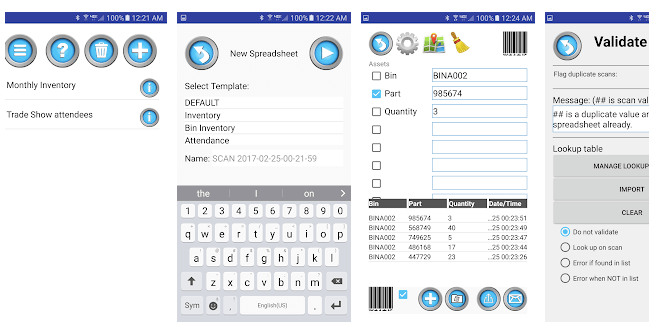 If you want to store essential information such as customer details into simple spreadsheets, Scan to Spreadsheet is a good data collection app. Its inbuilt barcode scanner can input information into a nifty spreadsheet comprising the item ID, timestamp and 2 user defined fields. Scan to Spreadsheet is an invaluable barcode scanner for businesses that are into Attendance Tracking, Inventory Management, or General Data collection.
Furthermore, you can either email the spreadsheet from your phone or download it off the SD Card. All together, For any simple data collection needs, Scan to Spreadsheet is an economical and easy-to-use solution that is compatible with multiple OS including Android and iOS.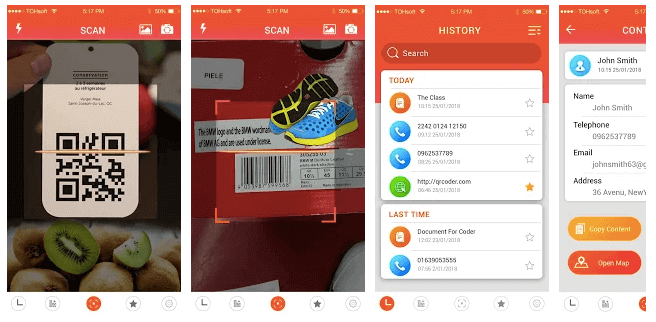 Highly-rated as one of the best barcode scanner apps on the Google Play Store, QR Code reader can easily scan all types of barcodes, QR codes, like the vast majority of other useful apps on our list. In fact, it also supports scanning barcodes in all major formats including IEQS, Data Matrix, Quick Code, EAN 8/13, Code39, Code128 and more.
This application is incredibly fast, and also boasts a slick flashlight feature that can scan barcodes, and QR codes in low-light environments.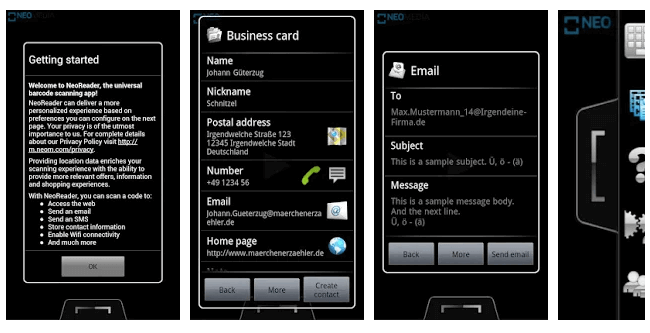 Rounding off our list is NeoReader – QR and Barcode Scanner, a very fast barcode scanner app that offers some quirky add-ons besides the usual fare. While the dark clad UI may not be the most appealing, the features on this barcode scanner app definitely make it a powerhouse.
Apart from its ability to scan and share product info from various types of barcodes and QR codes, NeoReader also offers an inbuilt QR Code builder which is immensely beneficial for adding reviews, notes or other information about the product you are sharing with your customers. So, small scale businesses can definitely find value in NeoReader. 
And..that's a wrap! Did you like our list of the best barcode scanner apps for Android and iOS devices? Sound off in the comments.