Long gone are the days of auditioning for record labels and A&R representatives just to record a decent song in an expensive recording studio. Just over a decade ago, many talented bands and solo artists had to struggle to get their "big break". With the advent of technology in music production, budding artists can now sound like professionals and create sick beats on their smartphone itself. All this can be done within the confines of your home without shelling out a dime in the studio. The only real struggle lies in finding the best beat making app from a sea of knock-offs on the Play store and App store.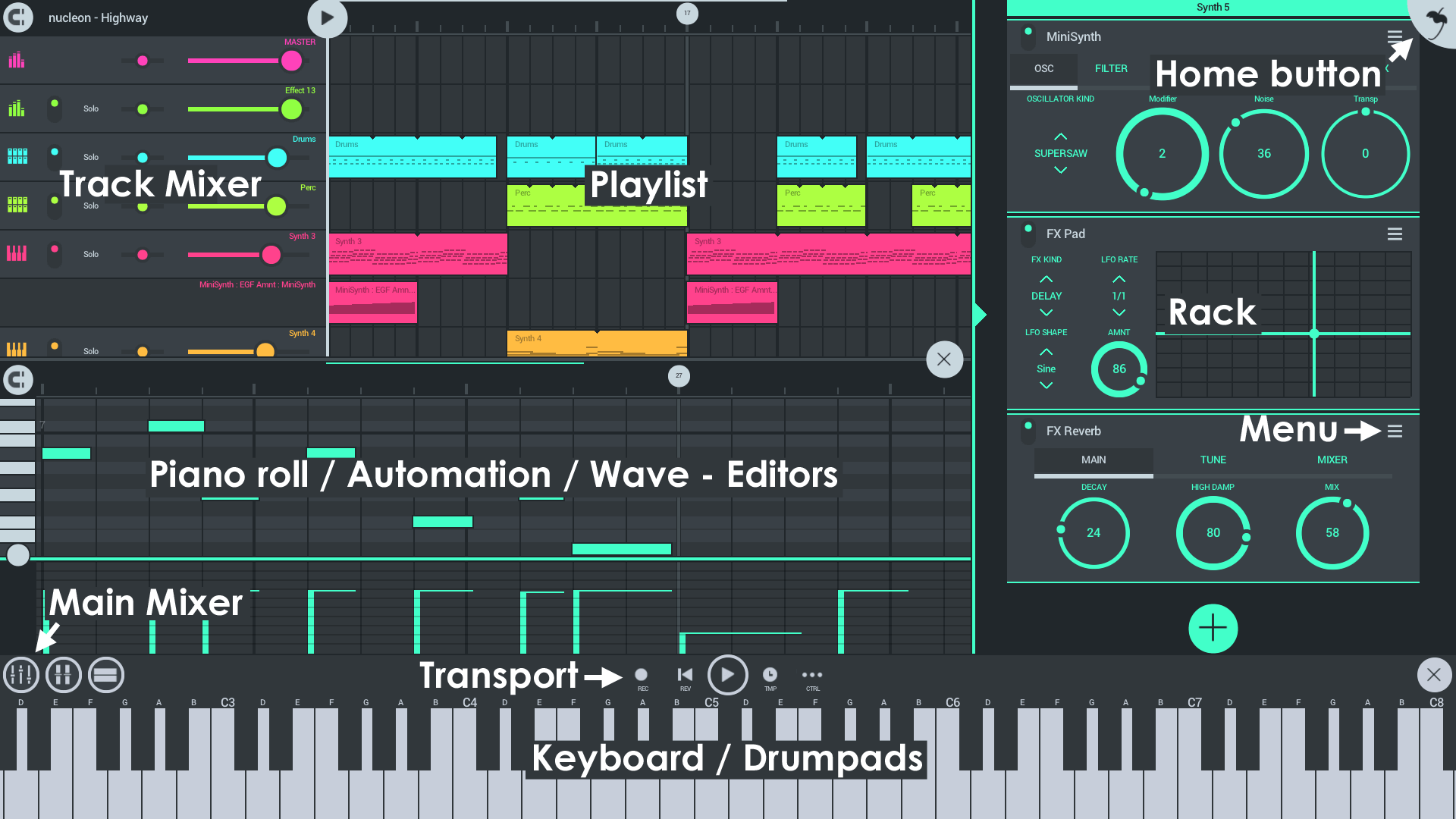 So, how does one choose the best beat making app for Android or iPhone? By going through our list of 10 of the best music making apps, of course!
Using a smartphone to record, edit, and mix beats is actually pretty simple and you don't need to have years of experience.
That said, you can still create studio quality music with just a flick of the finger since some of these drum apps on our list offer advanced fare similar to professional DAWs.
All the nifty beat makers on this list were chosen taking into consideration the requirements of both iPhone and Android OS. Anyone with a flair for dropping some tasty beats and hooks can straight up use these essential apps and storm their way to glory.
So, are you ready to choose the best beat making app or Android and iPhone and drop the hottest mixtape of the year? Let's dive right in.  
Best Beat Making App for Android & iPhone 2022: 10 of the Best Music Making Apps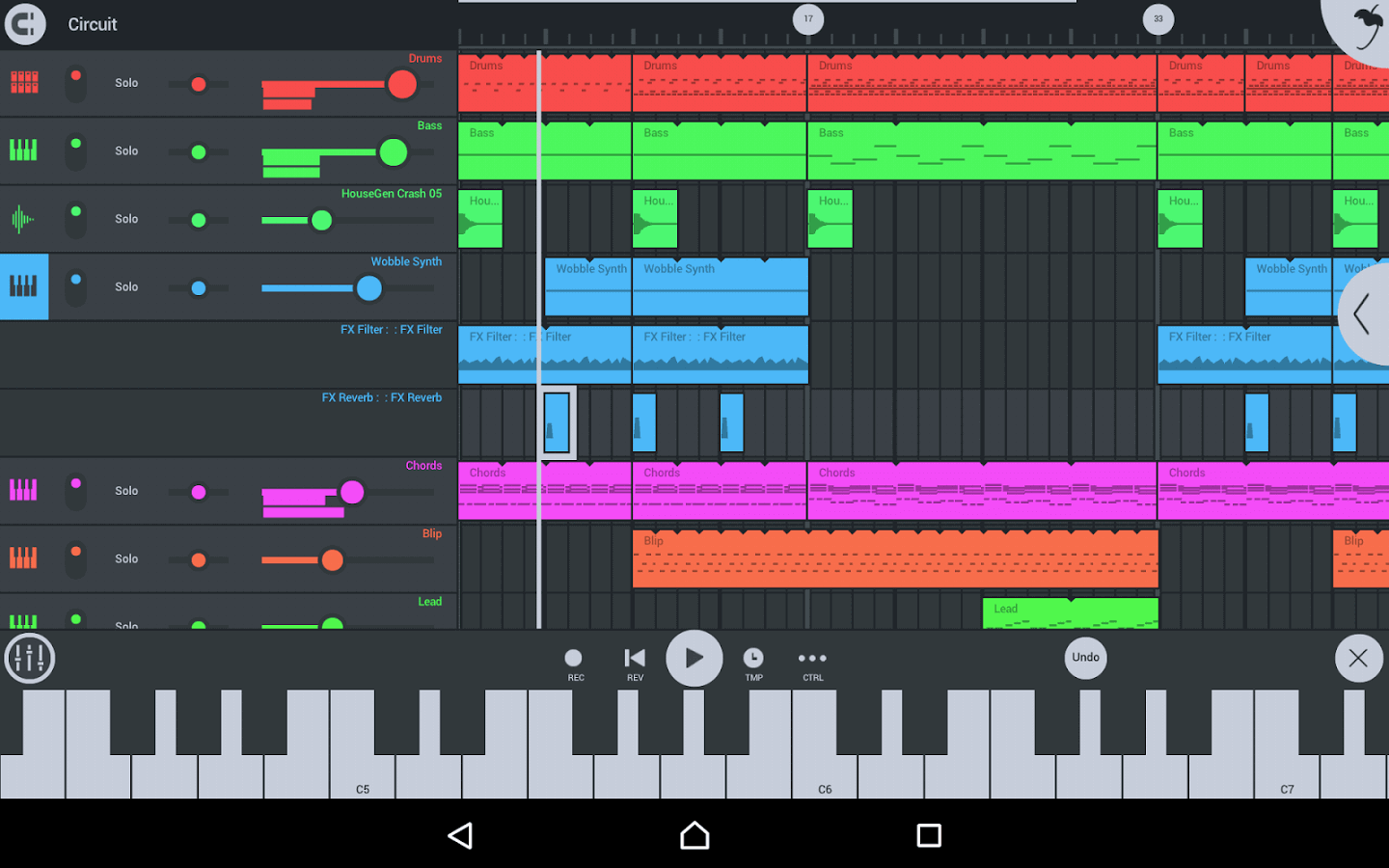 The massively popular FL Studio DAW has a buzzworthy app variant that is just as good as its desktop counterpart. Recommended by patrons such as DeadMau3 and Post Malone, FL Studio Mobile reigns supreme at the top of the best beat making app heap.
Sporting a smooth and immersive interface, this amazing app offers an incredible mixer console that can infuse life into your mixes.  
You can also record multi-track audio and avail features such as virtual keyboard, step sequencer for percussion programming, MIDI file export and import, and eclectic drum pads.
Of course, there is a gamut of industry standard effects to embellish your mix, such as reverb, flanger, delay, auto ducker, compressor, EQ, hi-pass/low-pass/formant filters.
What's more, FL Studio's high quality audio engine ensures low input/output latency which assures optimal production.
Wait, there's more in the offing: FL Studio mobile comes with a piano roll editor, over 130 instruments and sliced-loop beats, and dozens of samplers and free VST Plugins.
And…if your pals have FL Studio mobile installed on their iOS or Android devices, you can share projects wirelessly with them for micro edits. Sweet!
2) DJ Studio 5 (Android and iPhone)
Wanna know the nitty gritty of producing groovy beats and EDM stompers? DJ Studio 5 is the perfect remedy for all your DJing related shenanigans.
You can seamlessly mix, loop, scratch, remix and modulate music from the palm of your hand via this solid virtual turntable for DJs.
Not to mention, a responsive user interface and smooth layout with custom skins guarantee DJ Studio 5 can become your favourite beat making app in no time.
What's more, this free app comes loaded with a 3-band equalizer, over 8 amazing sound effects including reverb, noise gate, phaser, Flanger, bit crusher, etc and IN/OUT beat based loops.
Wait there's more goodies at your perusal: a distinct scratch engine with disc physics, 2 virtual turntables with crossfader and built-in recorder to live record your mixes.
You can also choose from over 10 customizable sample pads, record your beats in portrait/automatic landscape and share them with your fanbase Soundcloud, Twitter and Facebook.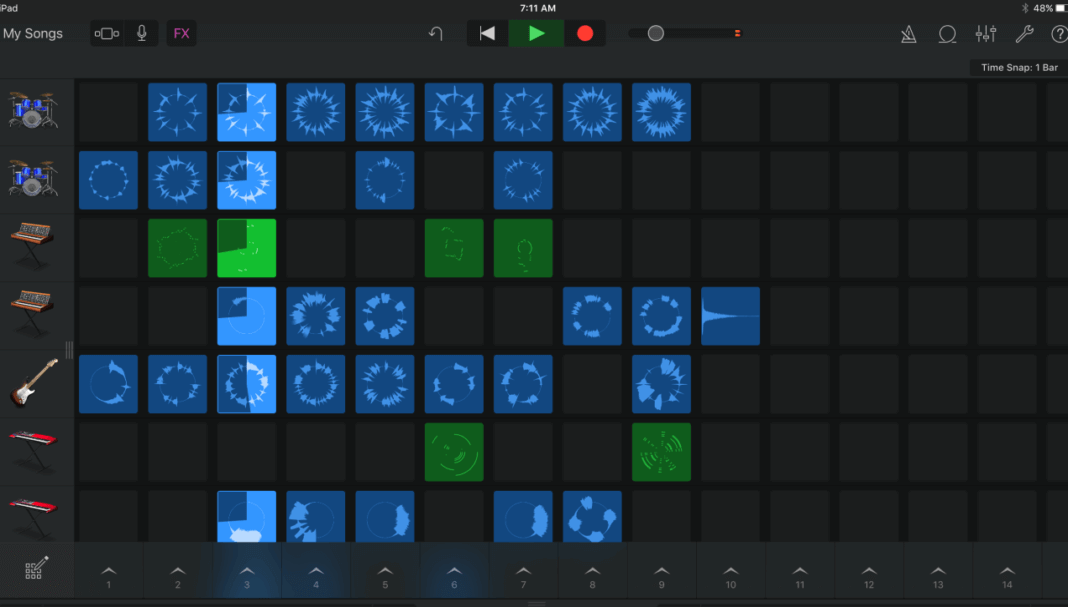 Mac's most popular free DAW, GarageBand, offers a stripped down version for iPads and iPhones known by the same name that lets you record, compose and mix up to 32 audio tracks.
The real novelty factor that makes GarageBand one of the best music making apps is its virtual session Drummer tool that comprises a catalogue of drummers traversing various electronic and percussion based groovy drumming styles.
GarageBand's multi-touch interface has something in store for every kind of musician. For instrumentalists, there are a gamut of amp emulators, and stompbox models that can be accessed by simply plugging your guitar in through an audio interface.
Whilst DJs and EDM producers can revel in studio class FX, custom audio loops, trigger live loop cell, remix style FX and record from scratch using loops in GarageBand's extensive sound library.
Moreover, you can also lay down hypnotic beats akin to electronic drum machines from GarageBand's swanky Beat Sequencer. However, GarageBand needs a compatible third-party audio interface to support multi-tracking.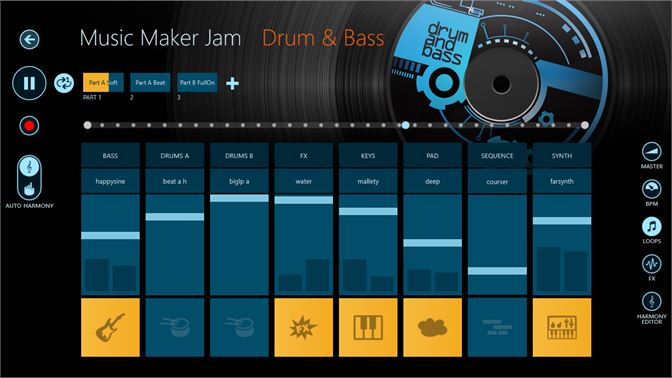 If you are just starting out in music production and want a decent program that's not as complex as a full-fledged DAW but with necessary bells and whistles for laying down vocals, then Music Maker Jam is worth checking out.
It is a very simple app that can produce solid vocals in a jiffy thanks to over 300 mix pads spanning genres such as trap, rock, EDM, hip hop, latin, etc. and an 8-channel mixer for the perfect mixdown!
Music maker jam also gives you the freedom to be more creative as you can integrate your vocals with thousands of studio-worthy audio loops and 10 free music style packs.
In fact, if you are someone who is always on the go and likes to dabble with harmonies, and real-time effects, then Music Maker jam is easily the best beat making app for you. There's more in the offing: you can share your finished tracks directly onto YouTube, SoundCloud and Facebook from the app.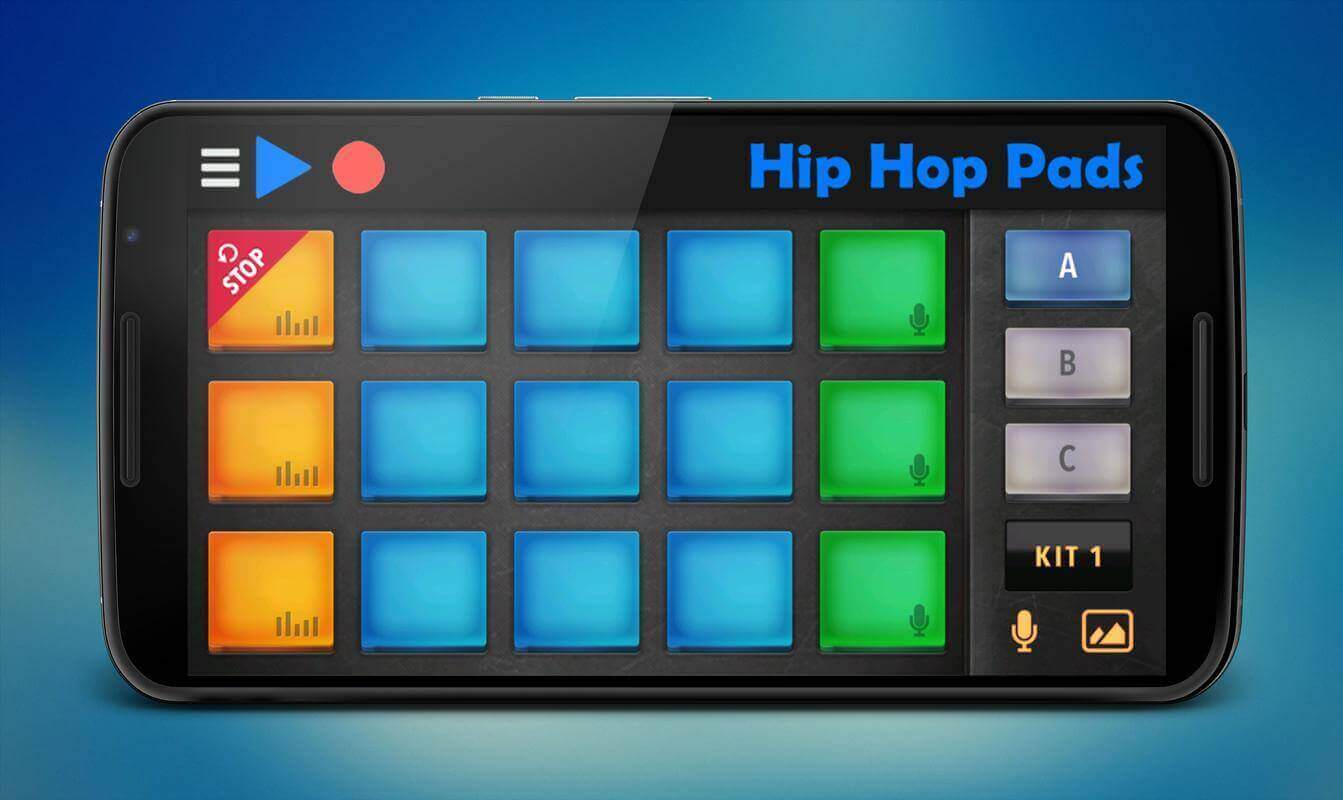 If ease of use were the sole criteria for choosing the best beat making app on the market, then Hip Hop Pads would take the crown hands down. Which is why, this splendid app draws in beginners who are just getting into producing trap, hip hop, rap and EDM.
For starters, Hip Hop Pads provides studio audio quality, over 90 diverse and realistic presets and 6 complete kits of rap music samples make it a lucrative option for budding beat makers.
All you oughta do is to simply touch the screen, do a couple of tweaks and use the recording mode to record and share beats with your friends/fans.
What's the downside, you ask? As much as we love that this app is completely free, it seems to be riddled with ads that pester you to purchase the license every now and then.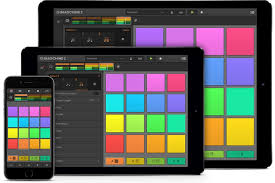 A very popular music maker app, iMaschine 2 lets you instantly create beats on an iPhone or iPad by adjusting its resolution to your device's screen size for an immersive experience.
For starters, you can easily spruce up your track with vocals, drum kits, audio effects or some samples off of iTunes.
iMaschine 2 also features a smart play keyboard for adding melodies, basslines and arpeggiator within the key of your song.
Interestingly, you can craft a beat on 16 pads backed by hundreds of sounds for drum sequencing and real-time beats production.
But, the real novelty factor that makes iMaschine 2 the best beat making app is the Arranger tool that can add structure to your tracks on the fly as well as transform your samples and loops into a groovy masterpiece.
Furthermore, you don't have to do tedious finger drumming as iMaschine 2's Note Repeat and Step mode comes in handy for creating drum fills, fast note attacks ranging from ¼ notes to 1/32 notes aka demisemiquaver. And, of course, you can swiftly export your tracks to SoundCloud and share them with your audience.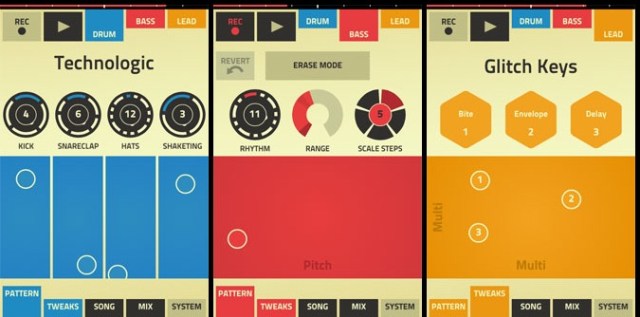 For those of who are not familiar with Figure, here's a slight bit of introduction. Figure is the mobile version of Reason, the slick DAW by Propellerhead, and comes with all the essentials stacked to the brim.
It is a pretty neat app with an intuitive UI that can convert your iPhone or iPad into a mobile production studio and churn out splendid beats and basslines, irrespective of your skill level.
For professionals, Figure still retains its proficient workflow to keep you hooked for hours on end. Not to mention, tools such as arpeggiator that can create melodies from chords, and Reason Kong drum machine which can bolster the sound of your beats manifold.
If you are still not convinced it is the best beat making app out there, here's more. Figure's Thor synthesizer can boost your bass and lead parts, plus you can loosen up your beats, and play in varied keys and modes.
And, oh you get to choose from a ton of phantasmic lead synths, programmable drum beats and share your mixtapes on a social platform called Allihoopa where all beat makers collaborate, create and share music.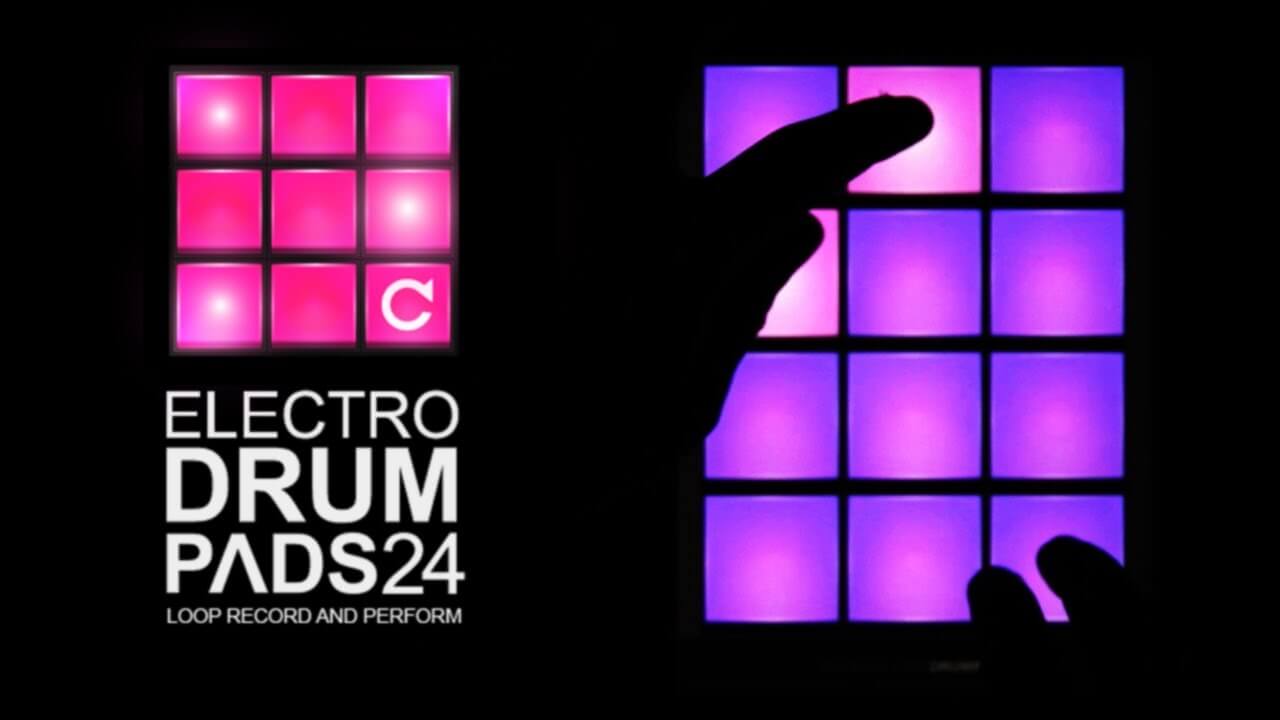 Starkly resembling Hip Hop Pads in many aspects, Drum Pads 24 is a snazzy beat creator and sampler that can come in handy for playing loops, finger drumming and well beatboxing!
If you are an avid trap or hip hop fan and want to drop a mixtape full of bangers, then Drum Pads 24 is the best beat making app at your command. Better still, this app can be used for producing music in multiple genres encompassing electro, Dubstep, Drum-n-bass and EDM.   
Furthermore, you can dabble with an expansive sound library of over 2800 quality sounds and 24 drum pads, pitch audio effects, Pad editor to create perfect rhythm harmonies and a nifty step sequencer to craft beats for your songs.
That's not all, Drum Pads 24 offers pretty high quality sample sounds (16-bit, 44.1 KHz) for a smartphone app which also lets you record and share songs directly to YouTube, SoundCloud, and Facebook.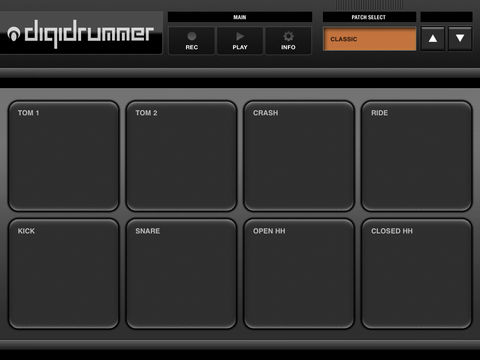 Despite being a completely free app all these years, DigiDrummer Lite still retains its charm as perhaps the best beat making app for crafting drum beats on an iPad and iPhone.
It boasts high-quality 16-bit drum samples, 8 resounding drum kits, and supports low latency for that aural precision.
So much so, you can also play DigiDrummer along with your iPods to keep a tab of your production skills and beat making prowess on the side.
Thanks to its intuitive interface and clean layout, you can create some sick beats within minutes. The songwriting process becomes all fun and games since DigiDrummer's UI was specifically designed keeping in mind the touch-based dynamics of iPads and iPhones.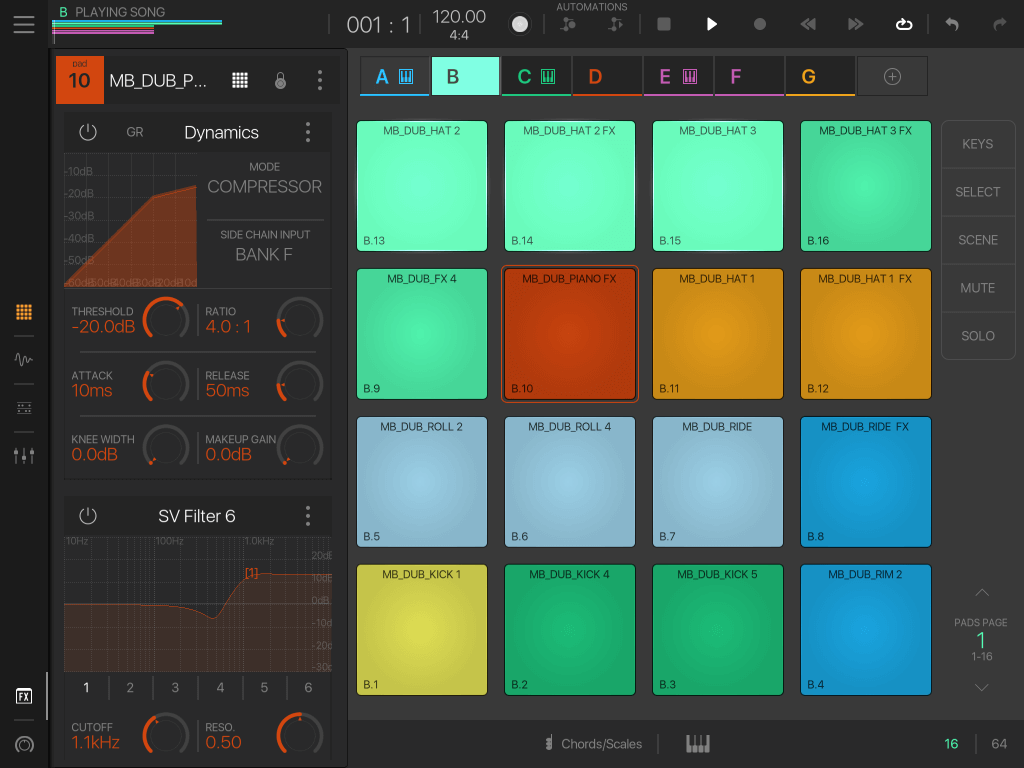 Rounding off our list of the best music making apps is BeatMaker 3 which combines the power of a traditional DAW and robust hardware into one compact music production suite.
For those who prefer a streamlined workflow on their iOS device, BeatMaker 3 is easily the best beat making app out there.
Counting on performance tools such as re-samplers, key scales, pitch shifter and ZPlane's Elastique live stretch for adjusting tempo in real-time, BeatMaker has got your back.
Furthermore, you can seamlessly loop and arrange clips for live performances thanks to its flexible Scene Mode.
In fact, with over 128 banks of 128 pads, a vintage timeline based song/pattern editor, third party AU integration, and a proficient mixer for multi-channel recording, BeatMaker 3 ensures you don't have to head out to a fancy studio to record the next chart topper.
And…that's a wrap! Let us know if you liked our list of the best music making apps for Android and iPhone. Sound off in the comments if we missed any good app that you know of!
SEE ALSO: Best Free Autotune VST Plugins