Blogging is a great way to share your thoughts with everyone or let people know about something new or interesting. Of course, Blogging is also possible because of you wonderful people, who read those blogs. If you ever wanted to blog the first thing you may ask is how to create my own free blog site? Well, you can do it right away on your mobile through the best blogging apps for Android.
See, to start writing on your own, you do not need a computer or laptop. Nowadays smartphones, for example, Android smartphones are very powerful and there are many writing apps that can help you out.
There are applications to build your free blog or for making your blog look attractive and eye-pleasing with great graphics. Android also has some awesome apps to organize or write your articles offline. Here are some great apps that you must know.
7 Best Blogging Apps for Android That Will Make Your Life Easy in 2022
1) WordPress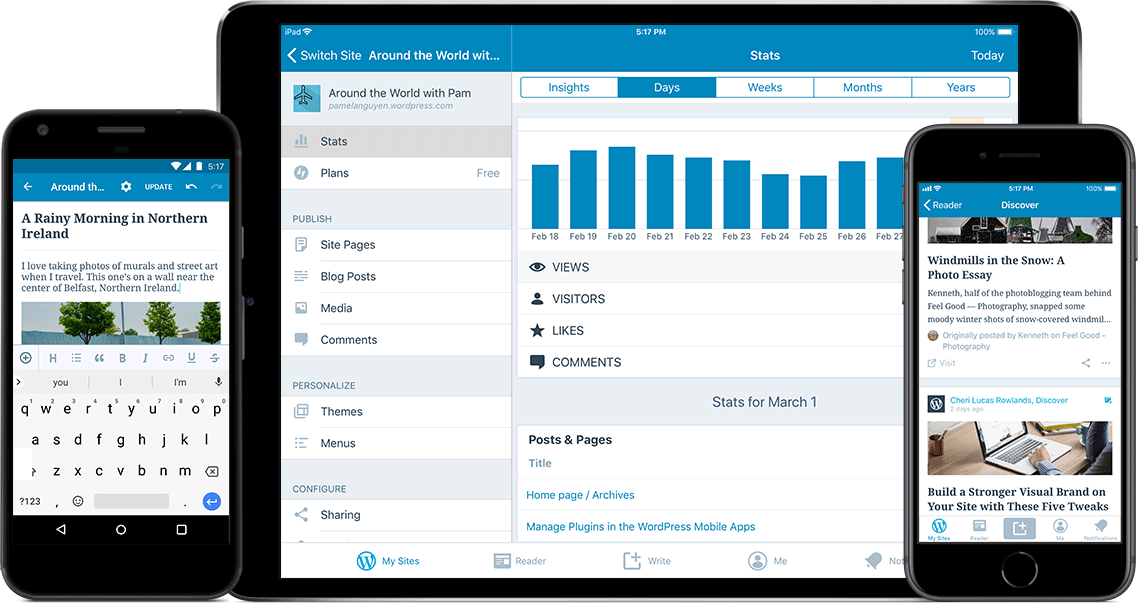 WordPress is the most used website to create a personal or professional blog. The website is intuitive and has a lot of functionality. They also have a handy Android application from which you can manage self-hosted WordPress blogs.
You can create, edit, and delete posts from within the application and add images or videos. You can also check comments on your posts and analytics data which will help you to generate more views. The app is well built and just like the website, really easy to use.
2) Blogger

Just like WordPress, Blogger is Google's take on blogs. Blogger application has been available in the PlayStore from a really long time. Even though it does not enjoy the same popularity as WordPress, personal bloggers tend to prefer Blogger. Maybe one of the reasons is it is from Google, so people expect it to be familiar.
The website has everything you need to make a proper blog, but on the sad part, the app itself has not been updated for a long time. It does not even have the material design, which Google is following from a long time. But if you already have a blog on Blogger, this app is the best choice for you.
3) Tumblr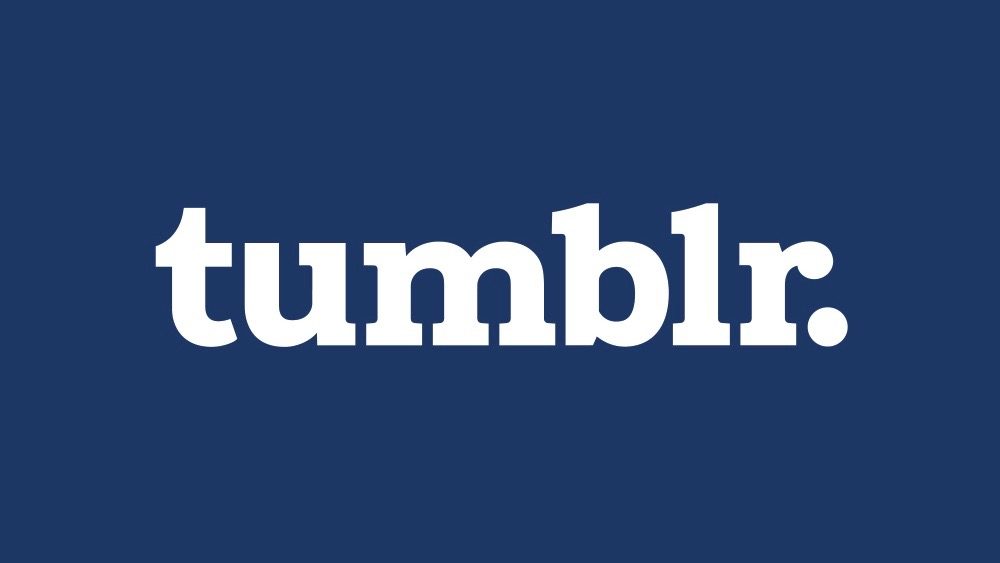 Some folks also prefer Tumblr to share their quick thoughts on something. Tumblr is like a micro-blogging website. You can make your own profile and share quotations, images or any links and your take on it.
With the help of the Tumblr app, the whole process can be maintained right from your smartphone. You can create or schedule posts and you can also manage multiple Tumblr accounts from the application.
Another nifty feature is if you allow the app to read your contacts, it will give suggestions to follow them and inform them about your presence in the microblogging community.
4) Writer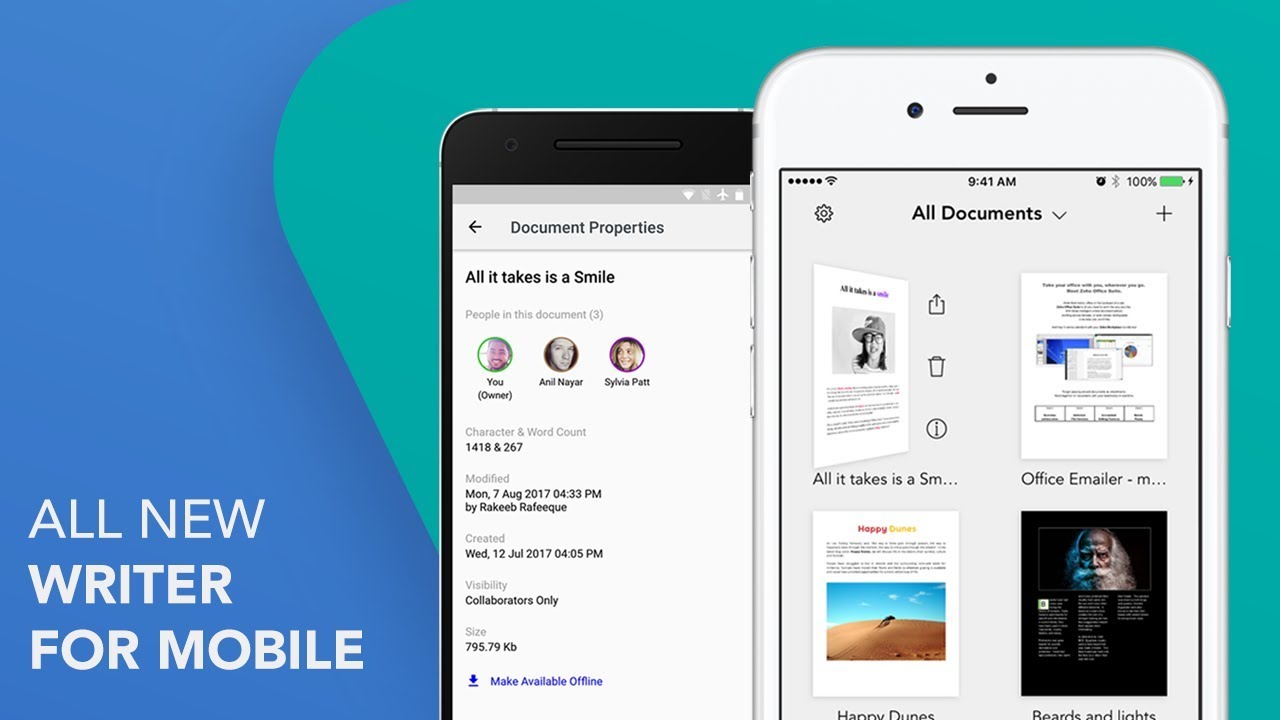 Writing on a blogging application may be a bit tedious. Therefore, many writers prefer to write on other applications and then copy paste the whole article. Writer is one of the best blogging apps which gives you a clean and clutter-free interface to work with.
You can also change your font style, add headers and make your text bold or italic while writing on Writer. Document statistics are also shown for every article, like word count or how much time it might take to read. This is one of those apps which just gets the job done without making a fuss.
5) Google Drive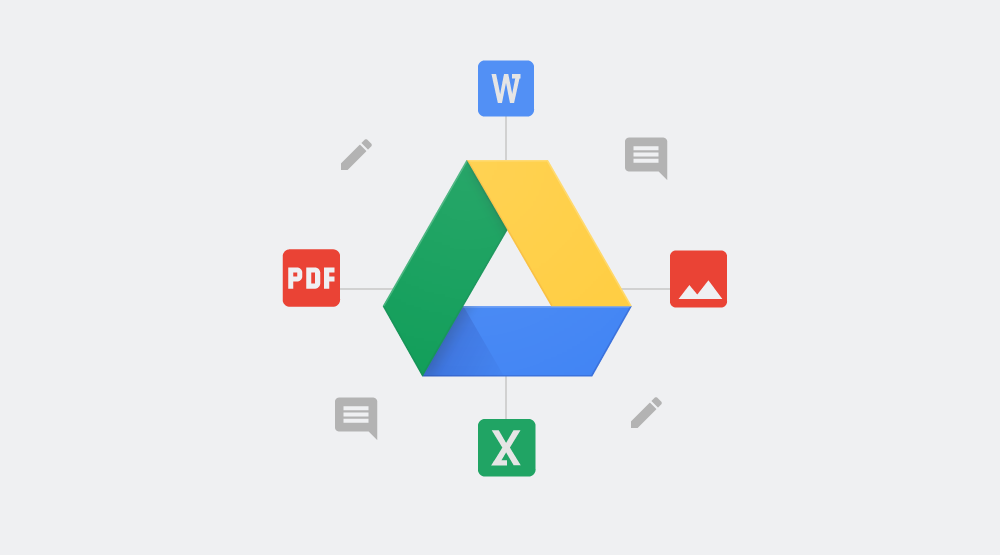 There will be situations when you got the time to write an article on your computer but could not upload it and went out for some other work. For this kind of situation, you must use a cloud storage option to synchronize your documents and images you are working on.
Google Drive is one of the most used and trusted cloud storage service available right now. When you make a Gmail address it automatically creates a Google Drive account and it comes with free 15 GB storage which is quite good compared to Dropbox's 2 GB or Box's 10 GB free storage options.
One thing to remember is it also syncs your documents or photos that you share through Gmail so the whole 15 GB might not be usable. The Google Drive application is most probably already installed on your phone and it is quite streamlined and easy to use.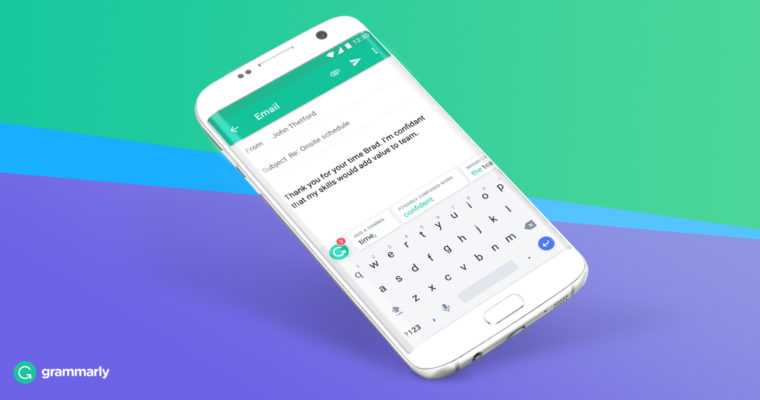 Internet is filled with blogs written in English as it is the most used language around the world, therefore helps to communicate easily. But if you are not a native English speaker, there is a chance of misspelled words or grammar mistakes in your sentences while writing long articles. But as a blogger, a small mistake can create a negative impression, and you for sure do not want that to happen.
Grammarly Keyboard is one of the best blogging apps for Android that switches with your pre-installed keyboard and checks all the errors. It works in any application you are writing in and the setup process is effortless. It also looks for contextual spelling, punctuation correction and enhances your vocabulary by providing better synonyms.
7) Canva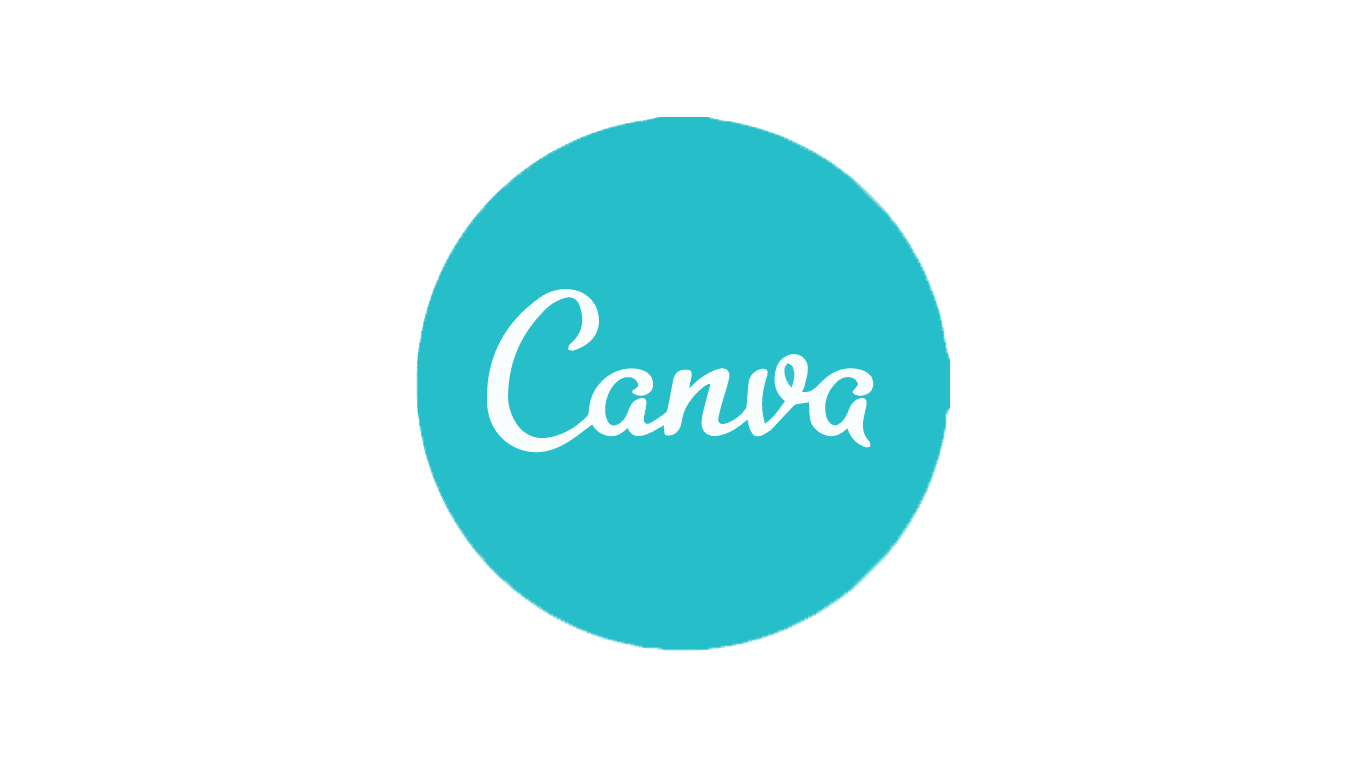 An article filled with a lot of text will not inspire a reader to go through a lot of information all at once. Most of the time, to catch the attention, you have to use exciting header image and design. On the fly, you will not have the opportunity to use your computer to edit or make those so you need an alternative in your Android smartphone.
Canva is one of those apps which makes the whole process undemanding but the final results will blow your mind. There are 60,000 free templates to start your design from. You can add images and texts in the design and there are many fonts to choose from. Canva also has filters to add character to the images.
Wrapping Up
So these are the best blogging apps for Android I use every day to make my work a little bit easy. Do you already use any of these or know better alternatives? Do let us know in the comments and share your thoughts.