Finding the best free DAW for producing music, or anything audio-related can be a tricky proposition nowadays. With the advent of technology, hundreds of DAWs (both paid and free) have splattered across the Internet. Heck, there are even some free daws for mobile and online music production! A DAW or Digital Audio Workstation is now an essential part of every modern audio engineer and music producer's arsenal.
In an age where hit songs are being recorded in bedroom studios and makeshift basements, choosing a decent DAW becomes equally important if you are new to audio production. Down below we have listed some of the best free DAWs on the market for beginners that offer VST plugins integration, drum machines, easier workflows and whatnot!
Compatible with Windows, Mac & Linux OS, these DAWs are available for free download for everyone. Without further ado, let's get started.
11 Best Free DAW Software in 2022
1) LMMS (Linux MultiMedia Studio)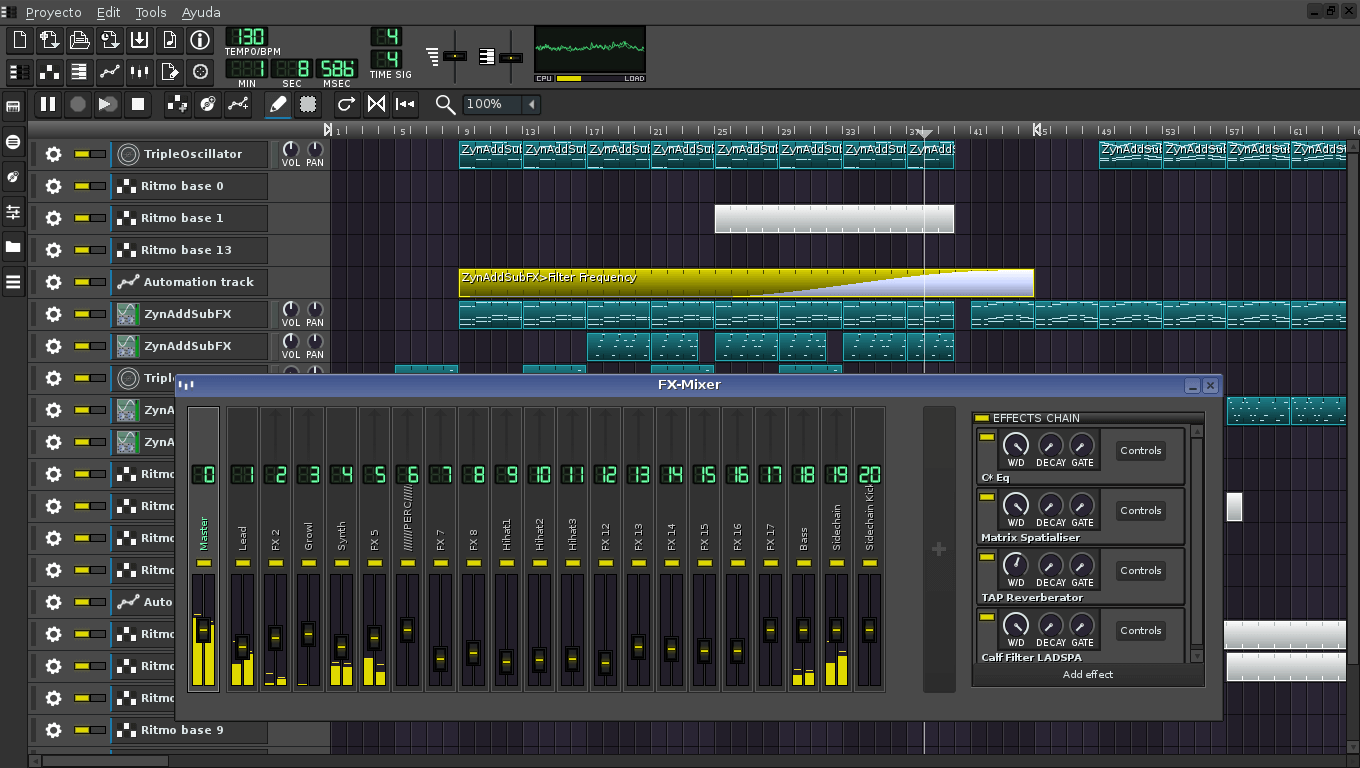 Loaded to the brim with tons of features, LMMS is a compact DAW on the lines of FL Studio and Reaper. It offers support for third-party VST plugins, SoundFont2, LADSPA, VSTi and is compatible with Windows, Mac and Linux platforms.
For starters, LMMS offers effects plugins that emulate nostalgic retro video game sounds. Also, it comprises a nifty song editor, beats editor and Piano Roll editor for MIDI editing as well as for crafting melodies from scratch.
Furthermore, you can add hundreds of effects via an FX mixer. All together, if producing chiptune or bit-music with user-defined track automation is your forte, then LMMS is the best free DAW for you.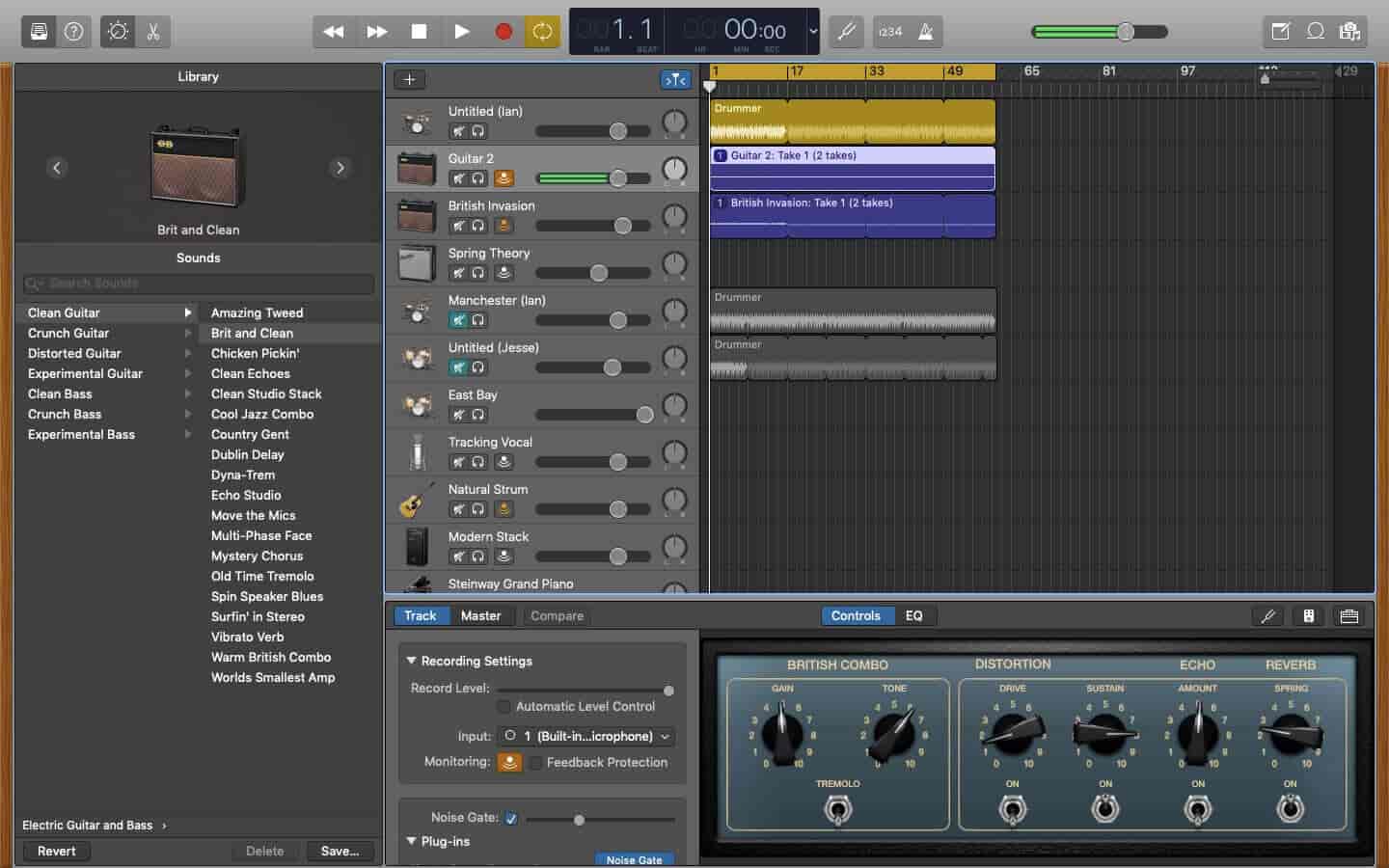 Popular as Logic Pro's little brother DAW, GarageBand also shares identical UI, drummers and MIDI editing options. Released back in 2004, GarageBand is now a powerhouse in its own right thanks to rigorous updates over the years. The best part is that you can now quantize with GarageBand as well as adjust in-depth EQ settings.
Not to mention, GarageBand is also compatible with many free AU plugins. Plus, you can also avail a GarageBand beat making app for iOS and create new music anytime, anywhere.
What's more, GarageBand boasts a piano roll editor and a huge arsenal of eclectic loops that will be enticing for beginners. The UI is interactive, responsive and allows a faster learning curve. All together, it is definitely the best free DAW for beginners who own a Macbook.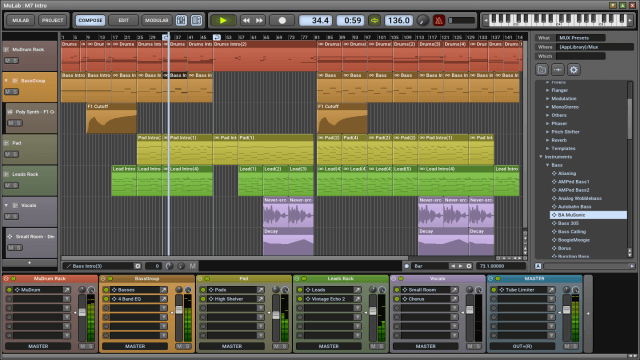 MuTools' trademark free DAW, Mu.Lab is relatively unknown but a true workhorse nonetheless. On its simple interface, you can easily record, edit, mix and master audio tracks. What's more, it supports MIDI recording and boasts its own EQ, drum sets, synth VSTs, sample player, reverb and more.
The novelty factor here are some hidden features in its right click menus that offer maximal efficiency. While a bare bones UI might allude to limited features, MuLab on the contrary comprises enough tools under the hood for those looking for a cohesive recording software.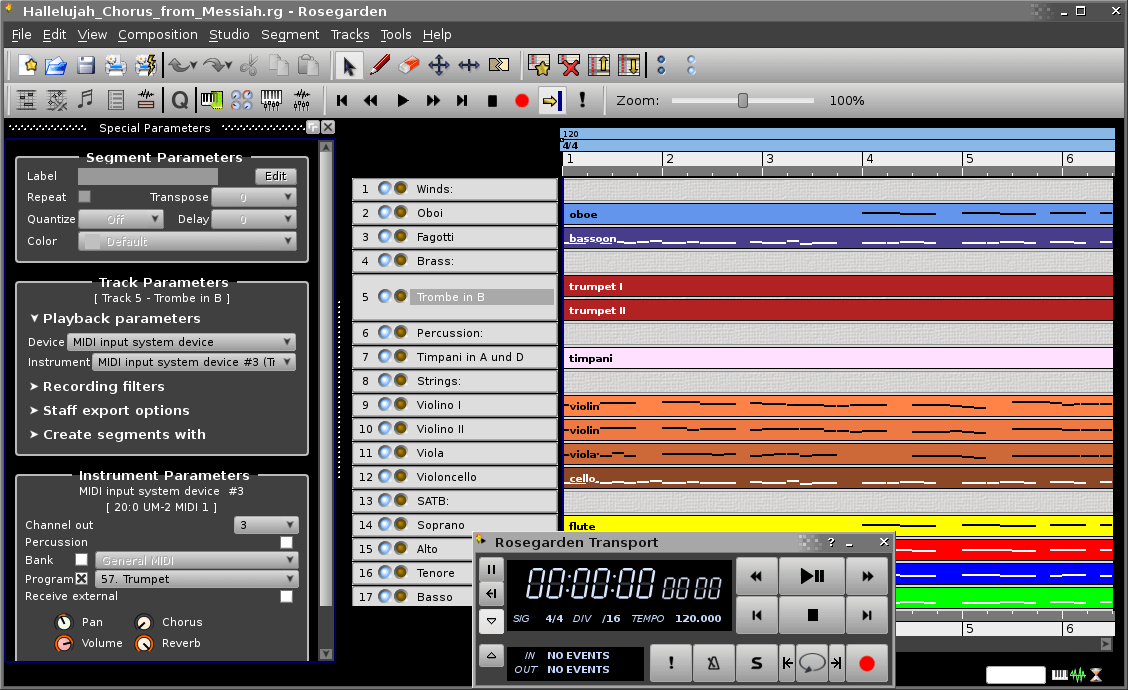 If you are passionate about music notation editing and seek a Linux software with a firm focus on that, Rosegarden is the best free DAW for you. Although, it can be a bit visually jarring at first glance, Rosegarden's devout users attest to its accessible and easy-to-use UI which boasts intricate visual scoring and arranging capabilities better than some premium DAWs out there.
On the downside, you will need some programming knowledge to record with plugins. That being said, Rosegarden remains proficient at interpreting and sequencing MIDI tracks.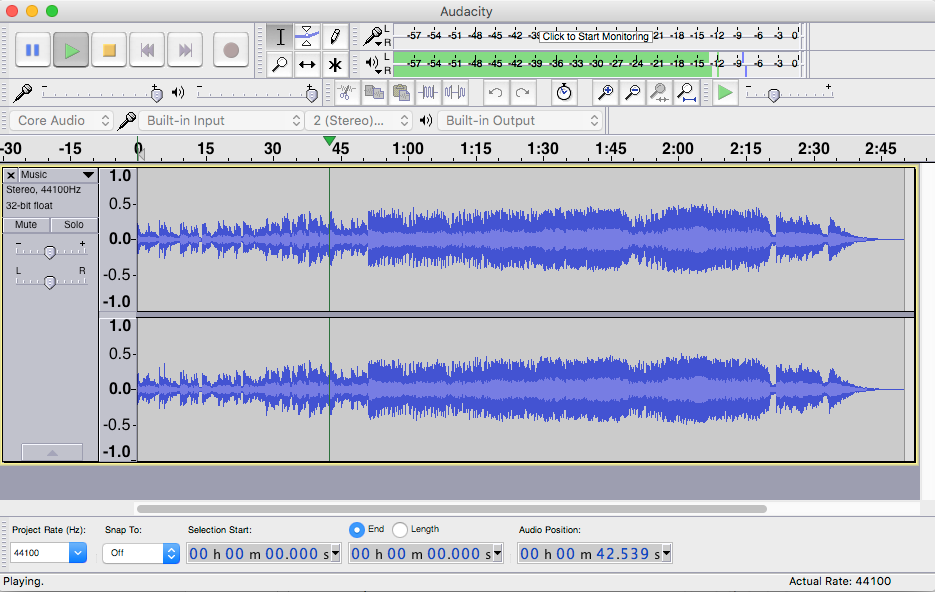 A list of best free DAW for beginners would seldom be complete bereft of Audacity, a free open-source software with multiple track recording options. More so, if you simply wish to record and edit podcasts or voiceovers, Audacity is highly recommended.
It comes loaded with some decent basic effects such as pitch correction, time-stretch, truncate noise and is also compatible with many great free VST plugins out there.  However, Audacity currently doesn't support MIDI editing and remains fixated on vocal recording and editing by and large.
As you progress further and learn the ins and outs of music production software, Audacity can be very limiting and basic. Nevertheless, it still remains a massively popular stepping stone for many, many audio production enthusiasts.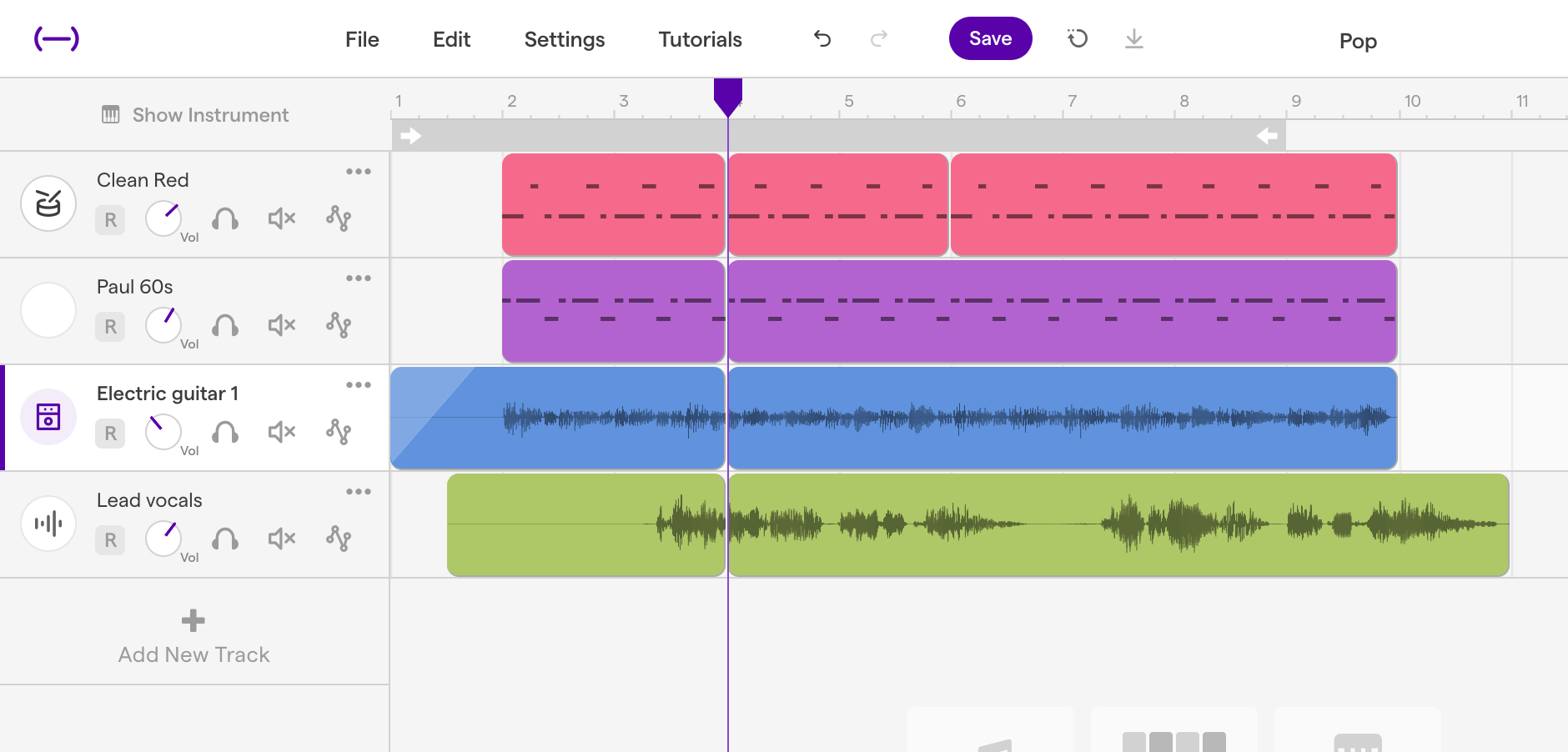 An in-browser DAW with a stripped back UI, SoundTrap is unique in the sense that you don't have to install it on your computer. Heck you can use without even leaving your web page. For starters, you can revel in some easy-to-use inbuilt instruments stacked in a virtual keyboard and also explore its expansive drum kits and other audio effects.
Furthermore, Soundtrap offers collaborative options for budding musicians to record and chat with fellow musicians around the world. All together, it can be simply used as a generic DAW within your browser (Google Chrome and Safari are highly reckoned).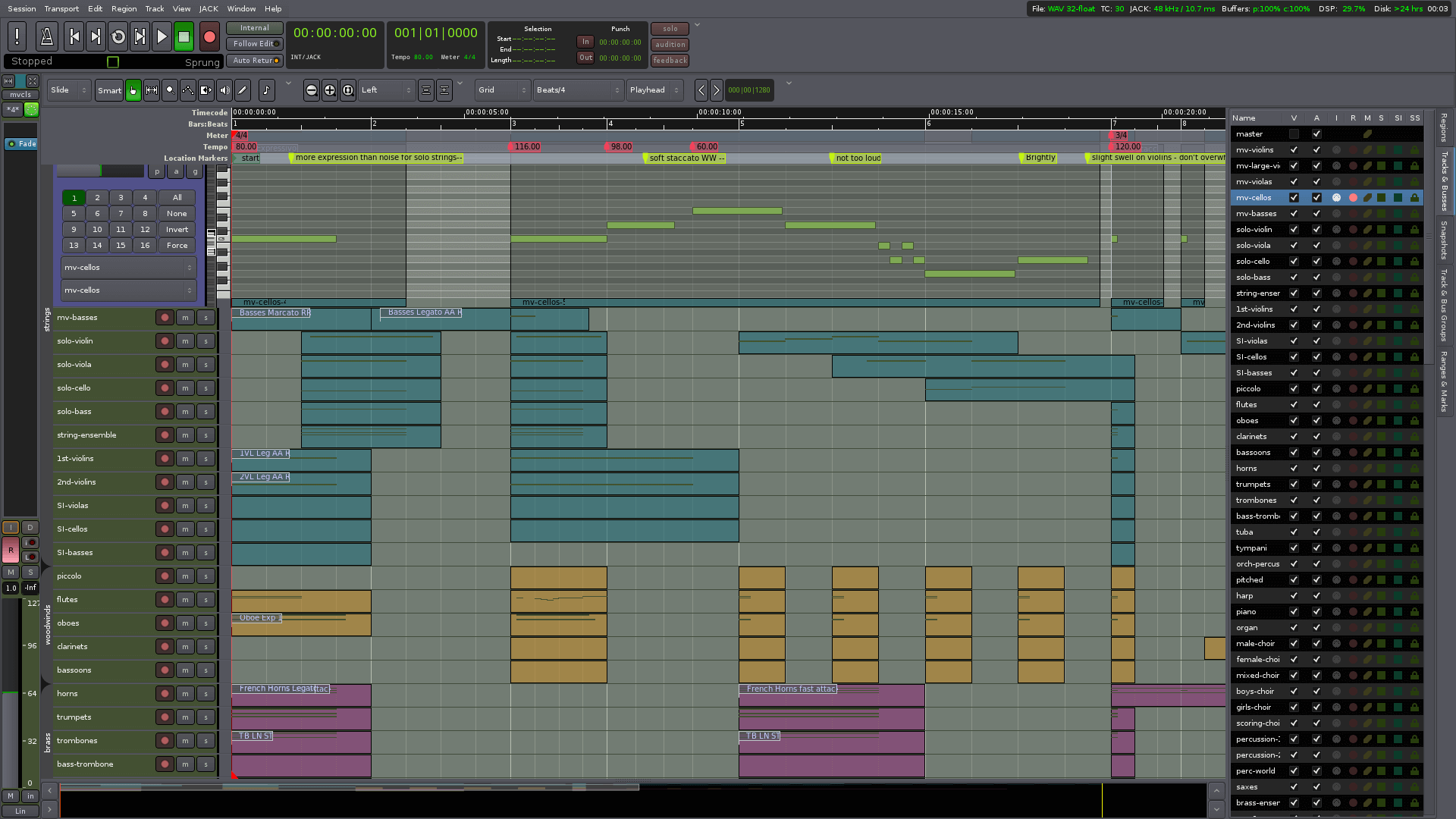 Although it might come off as a bit complex at first, Ardour is a versatile free DAW with which you can record, mix and master audio and MIDI projects seamlessly. You can attain total complete control, flexibility and indulge in some serious multi-track editing.
Apart from producing CDs and mixtapes, you can also mix video soundtracks on this multi-track recording software. Not to mention, it is compatible with most third-party VST plugins. However, don't expect much from its stock plugins. Also, the free version caps you at about 10 minutes of recording on tracks.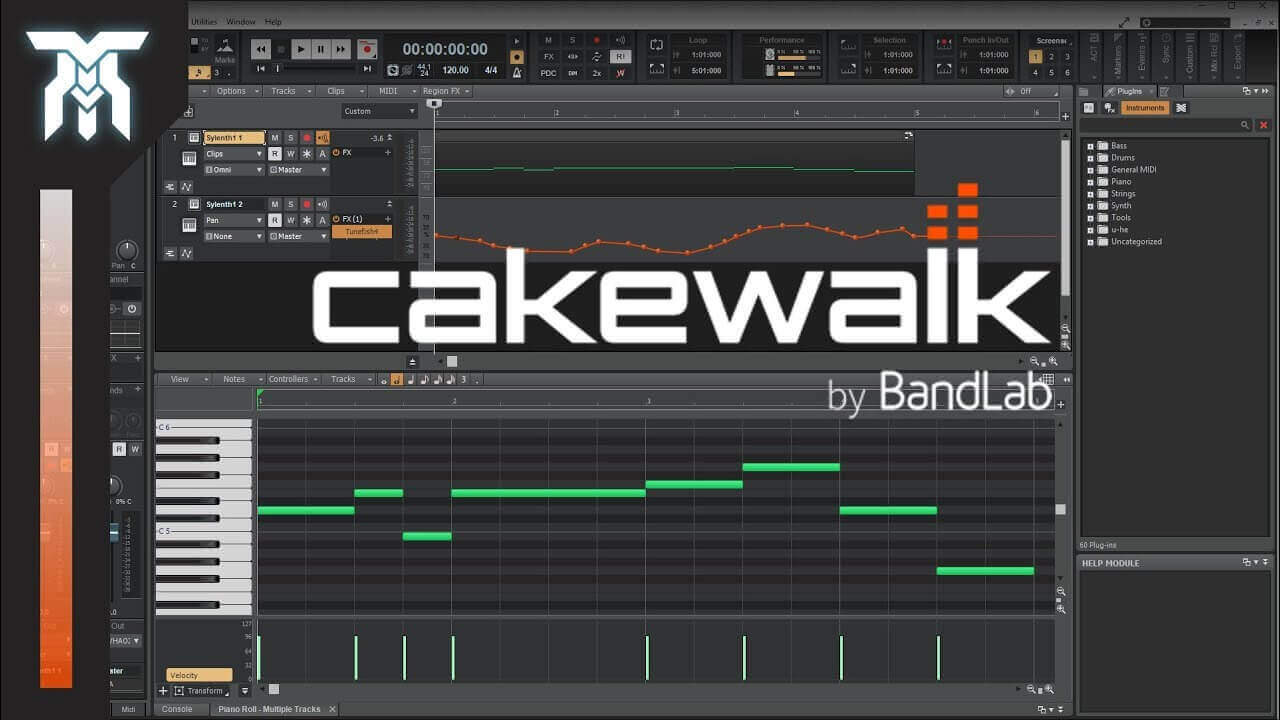 Cakewalk has received rave reviews for its incredible workhorse abilities and smooth touch-oriented UI that are apt for professional audio production. Formerly popular as Sonar, this free DAW offers some great premium-grade features that are hard to come by in a free audio editing software.
You can do it all inside this compact DAW: record, edit, mix, master and share your tracks seamlessly. You would be in awe of its stock plugins especially the dynamic compressor, EQ and reverb. However, Cakewalk is only compatible with 64-bit Windows OS. Nevertheless, Cakewalk is surely the best free DAW for Windows users.
If you prefer making music on the go or when online, AudioTool is a nifty software worth its weight in gold. This DAW proffers a cloud-based workflow and saves up all your edits on cloud. Hence, you can access your projects easily and collaborate with fellow musicians anywhere from your computer, or smartphone.
AudioTool also boasts a built-in publishing platform which lets you publish your music once you have recorded and mixed all the tracks.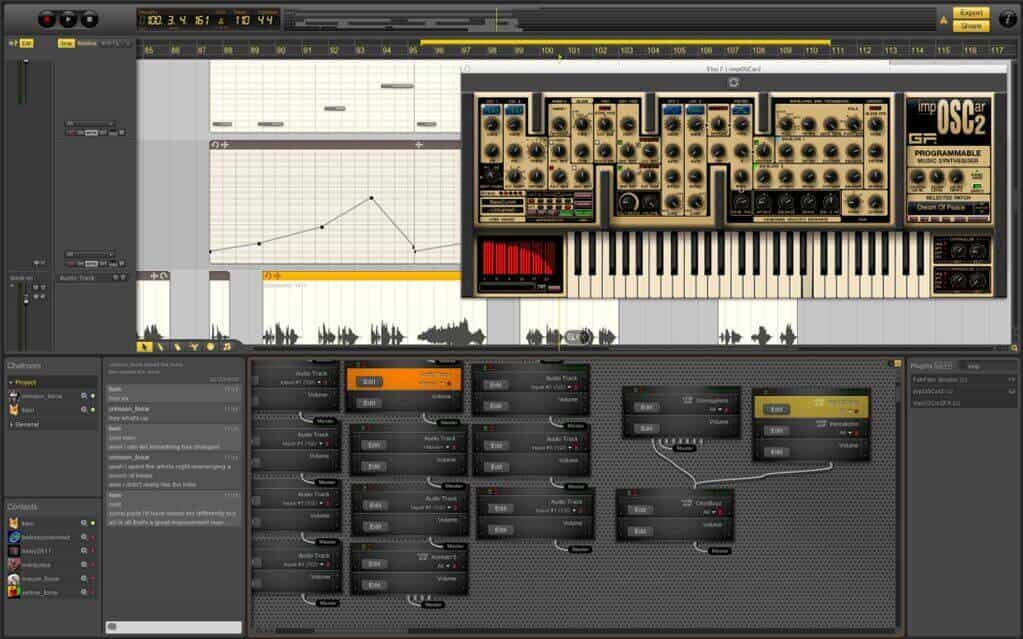 A rare beast on our list of the best free DAW for beginners, Ohm Studio lets you collaborate with fellow producers and band members in real-time from anywhere around the world. This merely implies that you can work on the same project with your friends anywhere in the world and share tips, suggestions and valuable inputs to hasten your workflow.
Furthermore, there is a slick inbuilt chat option inside the DAW which can come in really handy to keep a tab on other member's progress and expedite music production endeavours.
Formerly known as Lumit, SoundBridge sports a very unique and smooth workflow-oriented user interface which could be pretty hands on for beginners in audio production.
To top it all off, this DAW comprises some worthwhile stock effects plugins, and a formidable drum machine called Ritmix that can be useful for laying down groovy beats.
And…that's a wrap! Which is the best free DAW according to you? Sound off in the comments and don't forget to download your favourite DAW software.