Are you a fan of Karaoke singalongs? Want to recreate the same magic at a house party for free and showcase your vocal prowess to friends and family? Nowadays there are dozens of free Karaoke apps and Karaoke software that you can use on Android/iOS devices and record your voice over original background music tracks reminiscent of an upscale Karaoke Bar. But, the quandary lies in finding the best Karaoke app from a sea of bogus knock-offs.
Fret not, we have done the graft and picked some of the best free Karaoke apps on the market that will let you sing, record, edit and share your vocals with friends, family and fans via social media. So, without further ado let's get started!
14 of the Best Free Karaoke Apps for Android and iPhone 2022
1) Sing Karaoke aka Smule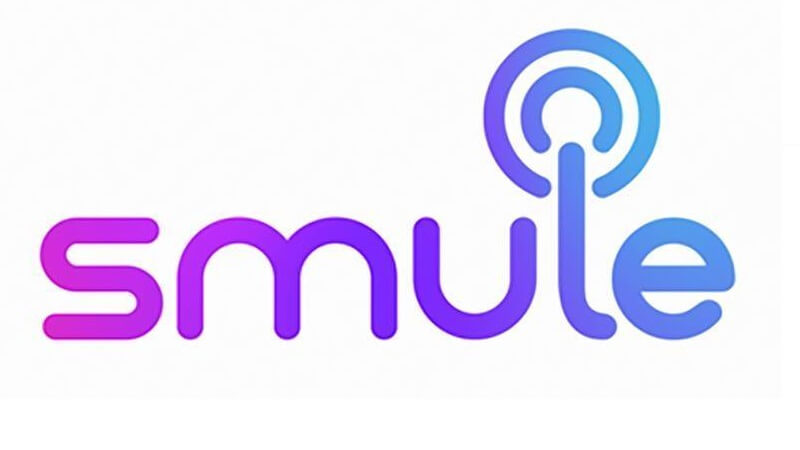 Wanna sing your favourite songs at the top of your lungs in perfect tune? Look no further than Sing! Karaoke or Smule, which is a formidable app that lets you easily create solo, duet or group videos in tandem with your favourite vocalists from every genre possible. Of course, you can also self-record your own songs with video if you are feeling a bit adventurous and gutsy.
No to mention, you can add a dazzling array of sound effects, add real-time pitch correction and fine tune vocals to hit high notes with effortless ease thanks to SingKaraoke's state-of-the-art voice enhancement technology. Plus, you can share your masterpiece with friends and family. All together, Sing! Karaoke (Smule) also updates its rich library with the latest songs so you can be sure to have a gala time.
Download for iPhone
2) Red Karaoke
With a robust collection of songs from genres aplenty, Red Karaoke lets you sing your heart out and create playlists in a jiffy. You can do euphoric singalongs and an element of fun to your party. In fact, apart from going solo and recording videos, there is an option to sing duets, and add exciting sound effects to enhance your vocal range.
Red Karaoke also lets you share your videos and accrue a fan following! Furthermore, you can add snazzy video effects, themes and boatloads of other tweakage. All in all, Red Karaoke is one of the best free Karaoke apps for android and iOS users who love customization.
Download for iPhone
3) The Voice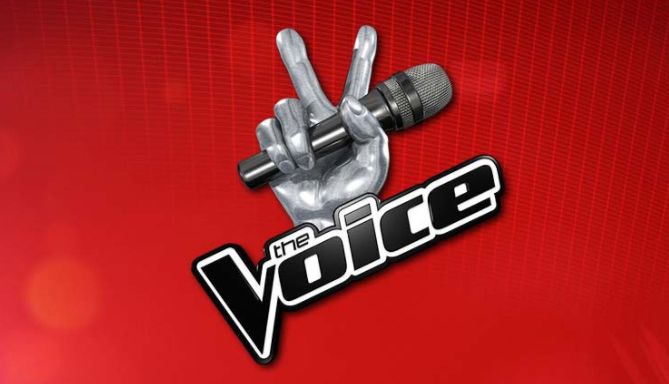 Perhaps an homage to the popular NBC show of the same name, The Voice is a nifty app that provides a platform for all party boppers to sing karaoke tunes, imitate famous artists' voices and bring to life the hidden vocalist in them. The Voice boasts a rich collection of songs with lyrics where the motto is simple: the more songs you sing, the more songs you will unlock.
New songs are added almost daily to The Voice's extensive database so you can expect all-around Karaoke nights. Of course, you can also add tons of audio effects, and share your Karaoke shenanigans with friends and family.
Download for iPhone
4) StarMaker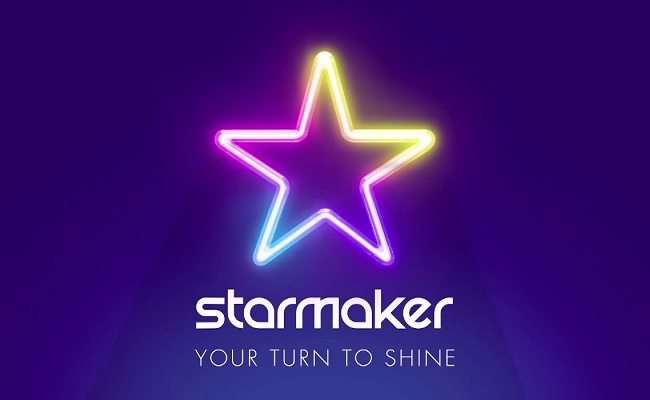 Available on both Android and iPhone, an enviable and rich library of songs from diverse genres puts StarMaker (aka Sargam) at par with some of the best free Karaoke apps out there. Not only is the app updated with the latest chartbusters from a wide genre spectrum, you can also revel in a huge collection of classic songs.
Fans of Bollywood can also sing along to Hindi songs for free on StarMaker. Although the app is totally free to use for karaoke fans, it also offers premium subscriptions.
Download for iPhone
5) KaraFun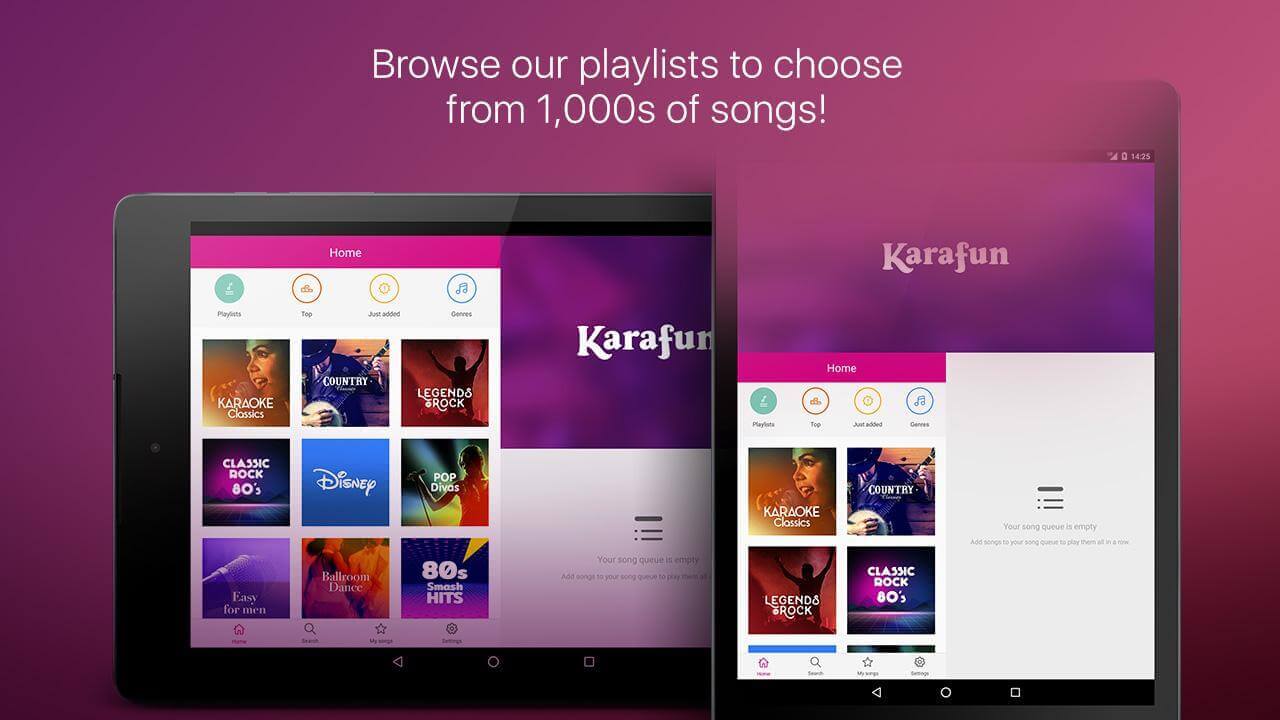 After being in the game for a while, KaraFun doesn't disappoint one bit with its new karaoke app. Touted as the "ultimate pocket karaoke app", KaraFun lets you easily start singing and record songs on your Android and iOS devices including iPad.
You can immerse yourself with over 25,000 karaoke songs online and save them for offline playback for uninterrupted gala times. On the lines of its desktop variant, KaraFun app allows you to create nifty playlists of your favourite tracks in a jiffy. All in all, it's one of the best free Karaoke apps that you can get your hands on!
Download for iPhone
6) Karaoke by Yokee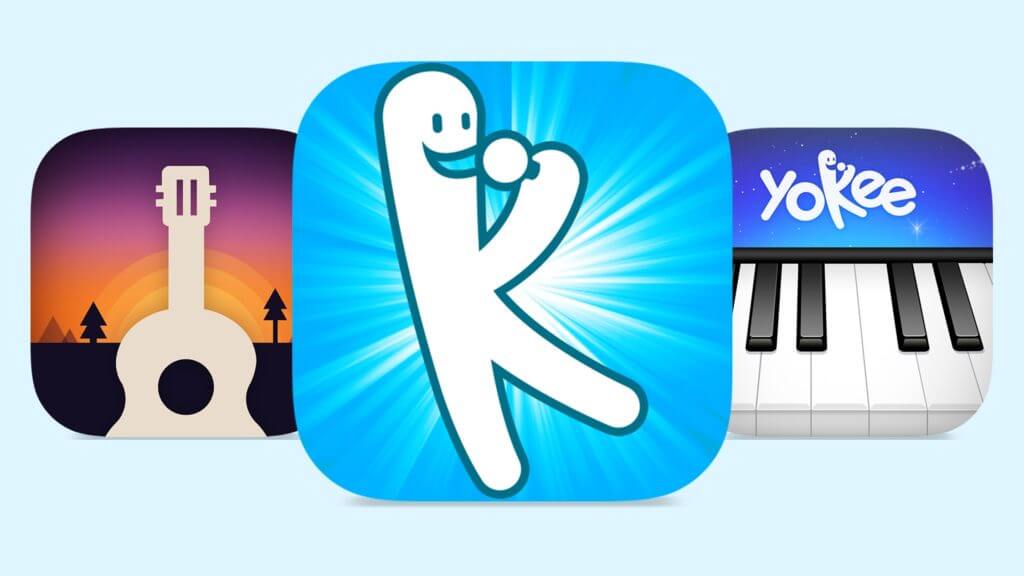 Without spending a dime, you can have a rip roaring fun times thanks to Karaoke by Yokee app. What's more, you can sing your favourite songs and showcase your newfound vocal prowess to your friends and family via sharing videos.
Karaoke by Yokee allows you to skim through thousands of songs by artists/bands from different genres and record tracks when you deem fit. If you want to spruce up your vocal tracks, there is a provision to add reverb, enhanced echo and other snazzy sound effects.
Download for iPhone
7) Singa
With thousands of songs traversing a melange of genres, Singa ensures that hosting a Karaoke night becomes fun on Android and iOS devices. Now you don't need to splurge on expensive equipment or Karaoke software to host a vibrant karaoke night at your place.
Singa's rich library of over 25,000 songs online with accurate lyrics is good enough to regale your guests. What's more, the app makes it ridiculously easy to find your favorite songs and start the karaoke night on point.
Download for iPhone
8) SingPlay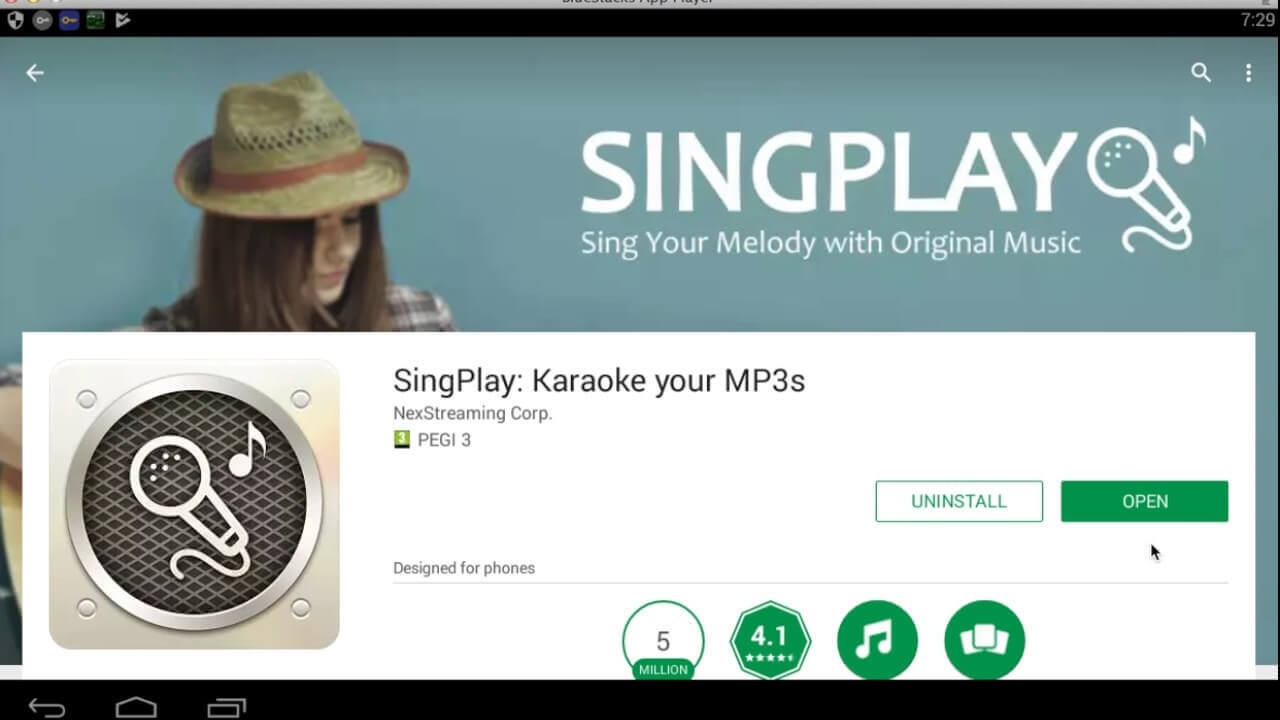 If you want to enhance your live singing experience and feel like a legendary vocalist, SingPlay is one of the best free Karaoke apps on the market for Android users. Now you can simply record and share your favourite Karaoke tracks with anyone in a jiffy.
The best part about this app is that you don't need to download any karaoke tracks and expend your device's storage space since SingPlay lets your choose songs from its dedicated server collection. So, you can be sure to record and sing tunes without worrying about storage space constraints.
9) Baby Karaoke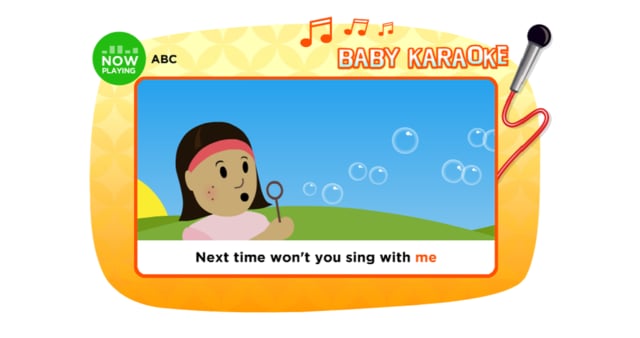 Symbolic of its name, Baby Karaoke is a must have if you want to serenade your kids with classic songs. It also boasts a decent collection of songs and rhymes apt for kids. In fact, Baby Karaoke is the best accompaniment to help your kids learn new songs with great visuals and easy-to-read lyrics.
You can also record the voice of your kid and let them take over the karaoke fun. Without a doubt, Baby Karaoke is one of the best free Karaoke apps for kids.
Download for iPhone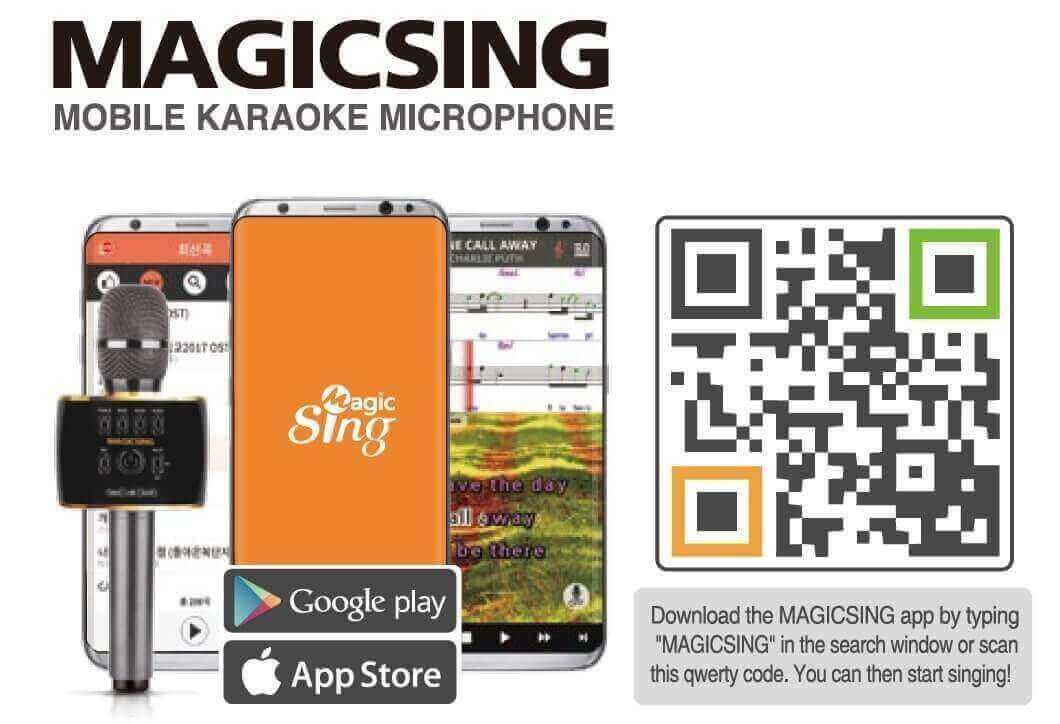 If you are seeking a free karaoke app with a rich library, look no further than MagicSing. The app boasts over 200,000 songs online in diverse languages to soothe the tastes music lovers from across the world. Very easy to use, MagicSing is available for free on Android and iOS devices such as iPhone and iPad.
The real novelty factor that makes this app stand out is despite having a huge catalogue of songs, anyone can instantly find their favorite song via a smart filter search and voice recognition. So much so, MagicSing also allows you to control your singing room's ambience and truncates noise.
Download for iPhone
11) WeSing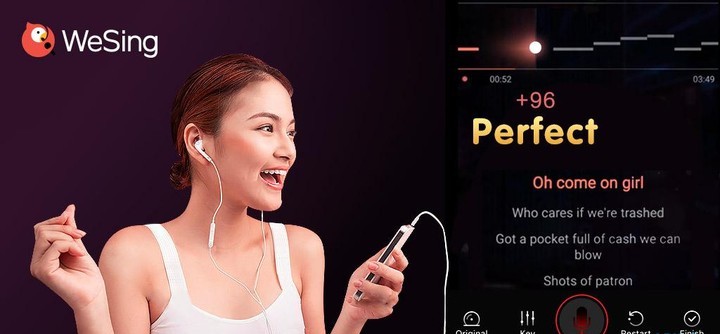 Touted by many as one of the best Karaoke apps, WeSing is easy to use and gets updated with the latest songs daily. What makes it tick is that you can also do some nifty audio editing on the side and add a ton of sound effects to your vocals.
Moreover, WeSing's intelligent search functionality is at par with the best so you can easily search and find your favourite songs on this app in seconds.
Download for iPhone
12) Vocal Remover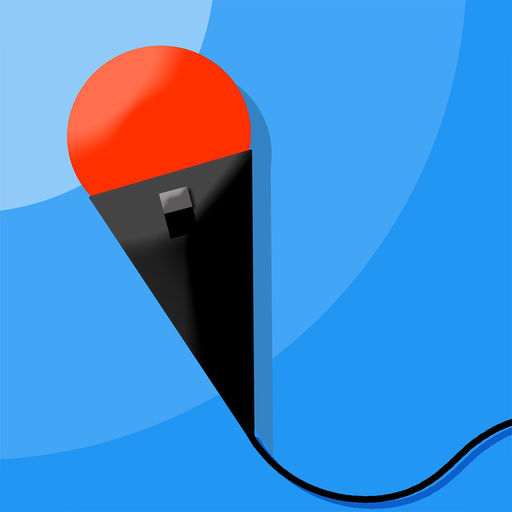 As the name suggests, Vocal Remover can quickly remove original vocals in any song and record the entire song in your voice. The app also features options to edit vocals as well as do pitch correction tweaks imitating the original voice.
You can easily skim through songs on Vocal Remover's extensive library and have unlimited Karaoke fun. Did I forget to mention that you can remove vocals in real-time aka in true Karaoke style?
Download for iPhone
13) MyVoice

Available exclusively to iPhone and iPad users, MyVoice allows you to do euphoric karaoke singalongs and easily record your voice with video. What's more, you can easily select any song from device media and share your karaoke performances with friends, family and fans via social media channels.
In short, if you are planning on throwing up a party, MyVoice can add some serious bells and whistles to your karaoke setup.
14) Voloco

Vocoders are never out of vogue and Voloco is testimony to that fact. The app provides autotune and vocoder effects to both Android and iOS users for free. With over 6 different vocal effects, you can easily correct pitch, note intensity and sound like a rock n' roll star/pop star.
Of course you can sing karaoke tracks and create your own selfie music video with your smartphone camera and save/share your songs for free!
Download for iPhone
And…that's a wrap! Did you like our list of free karaoke apps for Android and iPhone of 2022? Sound off in the comments. Adios.