Watching movies and TV shows on an iPhone is an expensive pastime. Almost all the subscription-based apps on the App Store bear an unjustified premium. Unless you have a list of free movie apps for iPhone at the ready, you are forever dependent on premium apps for watching all the latest movies and TV shows. Hence, the need of the hour is to look for viable free movie streaming alternatives for iOS that are also legal!
Which is why, we collated a list of 11 of the best free movie apps for iPhone that will put thousands of free streaming movies and TV shows right at your fingertips. Simply install them on your iPhone or iPad and you are all set to watch or download movies and TV shows galore.
No matter if your favourite genre is action, comedy, drama, horror, or documentary, these amazing and 100% legal iPhone apps will take care of your cine cravings on the go. So without further ado, let's dive right in.
11 Best Free Movie Apps for iPhone 2022
1) Viki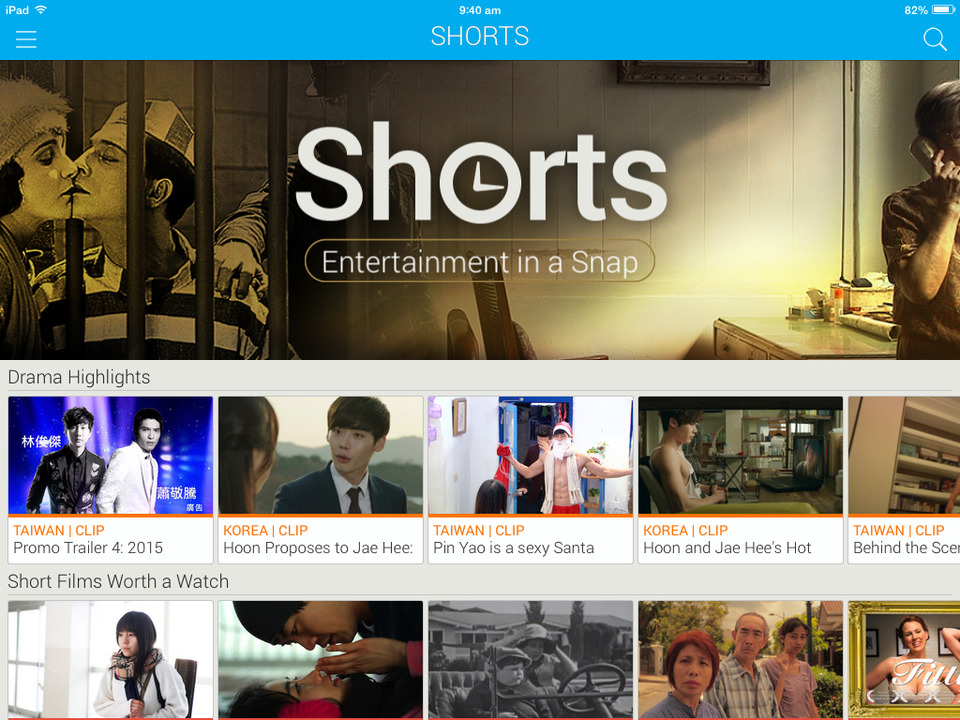 Boasting a ginormous repository of international movies and TV shows from countries such as Korea, China, India, Japan, India, and the U.S., Viki reigns supreme as a nifty app that provides subtitles with free streaming. The best part is you won't be irked by invasive ads as you spend hours on end watching movies on this super responsive app.
Furthermore, if you only want to stream Hollywood movies, you can sort content by country as well. Vintage TV series buffs can also devour classics such as The Lucy Show, Ozzie and Harriet, The Beverly Hillbillies, Felix the Cat, The Lone Ranger, etc. with reckless abandon.
2) Rewinder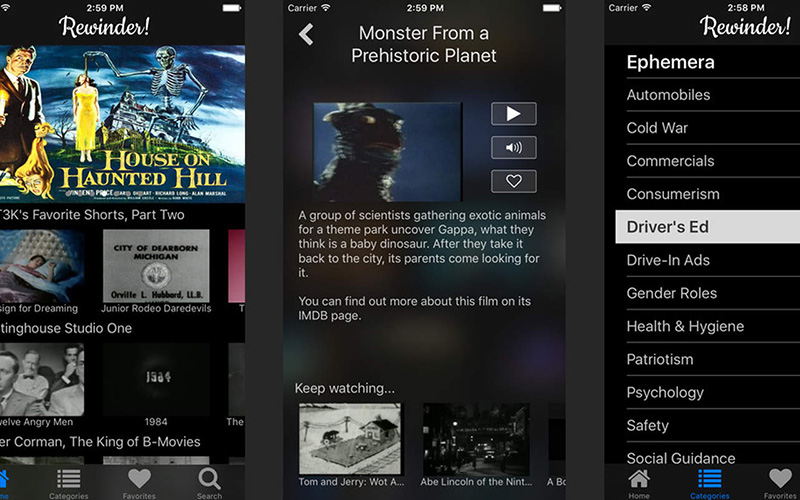 If you have an exquisite taste for streaming vintage movies and TV shows, then Rewinder is a surefire no-brainer. With its eclectic collection of public domain content, Rewinder is filled to the hilt with classics that have regaled cine lovers over the years.
We are talking about the usual fare on the lines of The Man Who Knew Too Much, Three Stooges, Alfred Hitchcock's The 39 Steps and everything related to Charlie Chaplin and Frank Sinatra.
So much so, Rewinder's makers claim to have the largest library of free films and TV shows. Furthermore, you can also stream tons of legendary documentaries from the 1940s and '50s that pretty much sum up the overall ethos of this slick app.
3) Viewster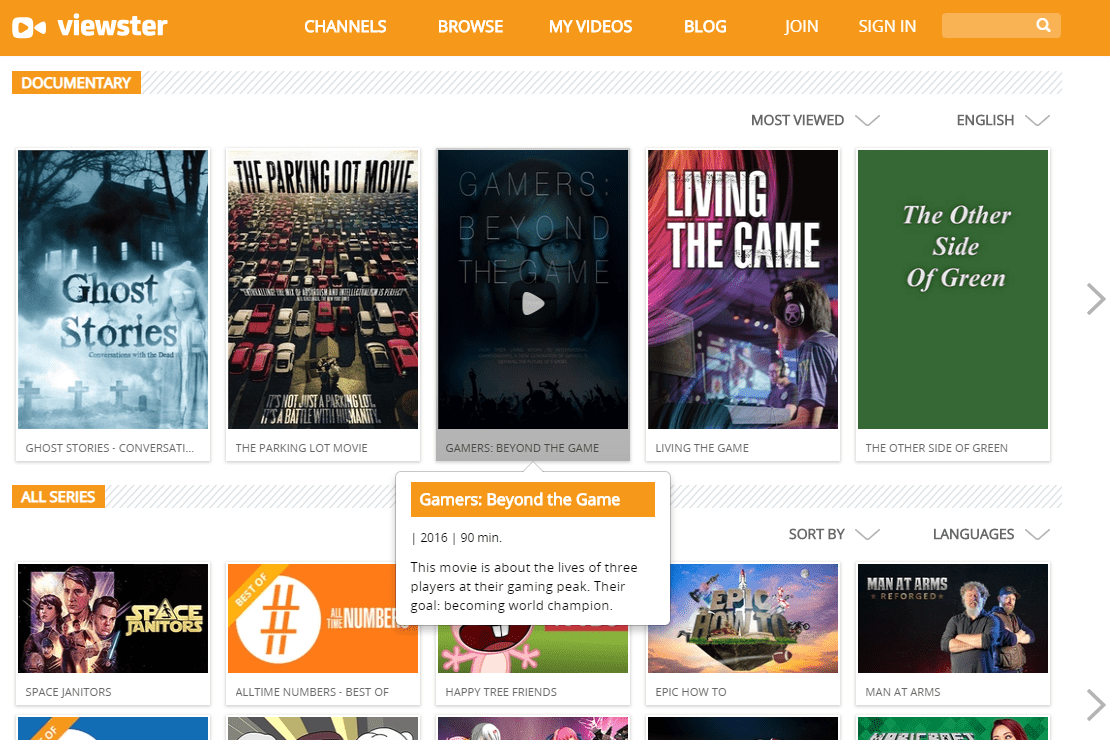 Are you a diehard Anime enthusiast who wants to find a reliable source of all things Anime? Worry no more for Viewster is a slick iPhone app that can satiate your Anime and Manga pangs with its dedicated streaming options.
Additionally, users can also gorge on indie movies TV shows, and foreign-language films that are hard to find elsewhere.
The only downside is that Viewster incorporates ads both at the beginning and halfway through the videos.
But, if you want to watch offbeat cinema, anime and independent movies that haven't been theatrically released, Viewster is one of the best free movie apps for iPhone hands down.
4) SnagFilms
With an abundant collection of over 5,000 independent movies, documentaries, TV shows that you can stream on the go, SnagFilms is an absolute delight for cine addicts.
The numero uno reason why SnagFilms is on our list of the best free movie apps for iPhone is that you can watch popular documentaries and independent cinema gems that are hard to find on any other platform.
5) Pluto TV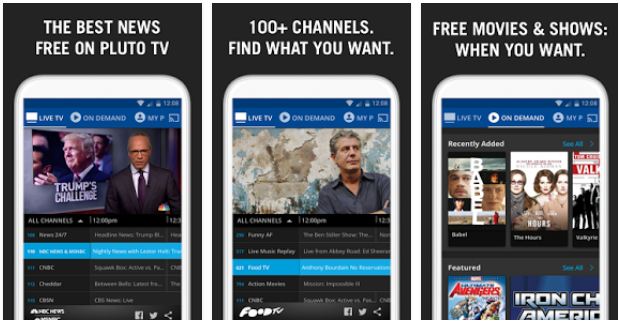 Simulating the quintessential cable TV service with a viewing guide for channels, Pluto TV is quite an oddity. For starters, instead of movies/shows on demand, Pluto TV streams specific programs at fixed times.
The viewing guide is categorized and neatly arranged with channels based upon various niches.
For instance, the Memory Lane category includes the channels Classic Movies, Drive-In Movies, Mystery Science Theater 3000, Shout TV, and more.
So, if you are a fan of film noir or olden classics such as Sherlock Holmes: Terror by Night, The Castle of Fu Manchu, etc, then Pluto TV is worth its weight in gold.
6) Vudu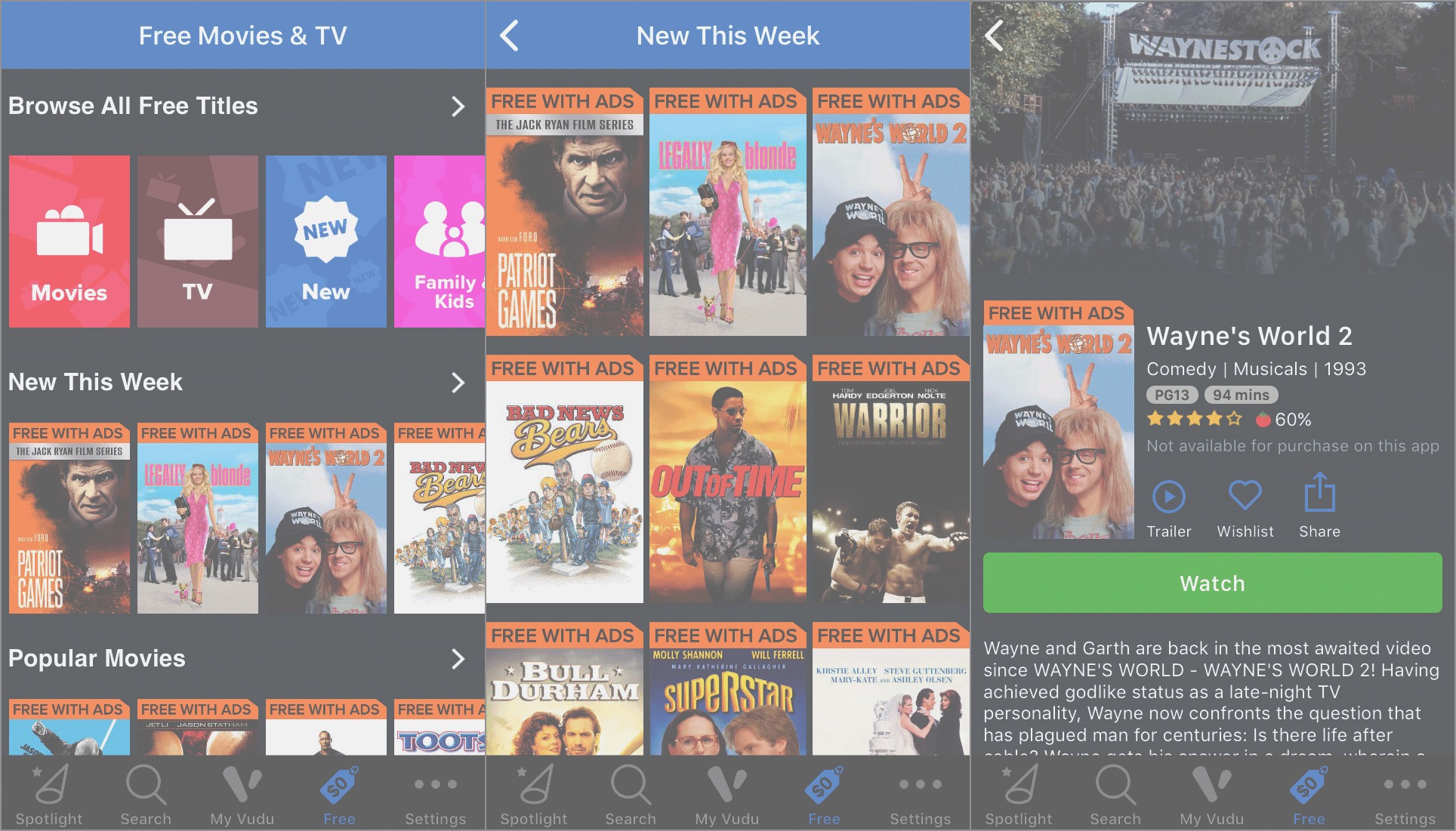 If you are fine with occasional ads, viewing thousands of free movies on Vudu becomes a cinch. Remember, Vudu is basically a premium based app.
But, if you simply scroll down to the bottom of the homepage or browse movies with the FREE WITH ADS label, you are in for some sheer cine delight.
What's more, these free movies are regularly updated and traverse a plethora of genres catering to a diverse pool of viewers who throng the app to satiate their cine appetite. All in all, Vudu is definitely one of the best free movie apps for iPhone users.
7) Popcornflix
Consistently regarded as a one-stop destination for streaming movies on iPhone, Popcornflix offers a rich collection of movies that are updated by the minute to keep users hooked to the app.
Sporting a lush and neat UI with a featured movies scroll across the main page, you can browse through tons of movies by genre.
Not to mention, you can also devour Popcornflix originals apart from popular movies and new movies sections. The best part is you don't have to sign up or register on the site to stream movies. Sweet!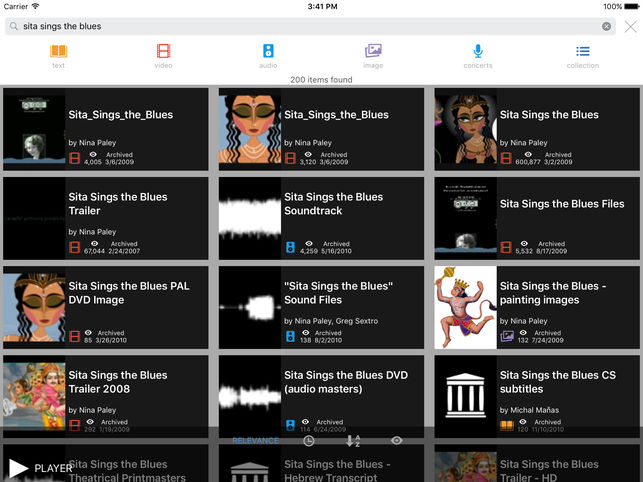 If you're a fan of movies of yore, then Internet Archive is apt for your tastes.
With a vast collection of vintage films such as Charlie Chaplin's The Vagabond, Gregory Peck's Guns of Navarone, and Hitchcock's The 39 Steps, Internet Archive ensures that its catalogue caters to a niche audience exclusively.
So much so, it also boasts cartoons, film noir and silent movies including Charlie Chaplin classics, Trip to the Moon from 1902, and movies by Buster Keaton.

9) Public Domain Movies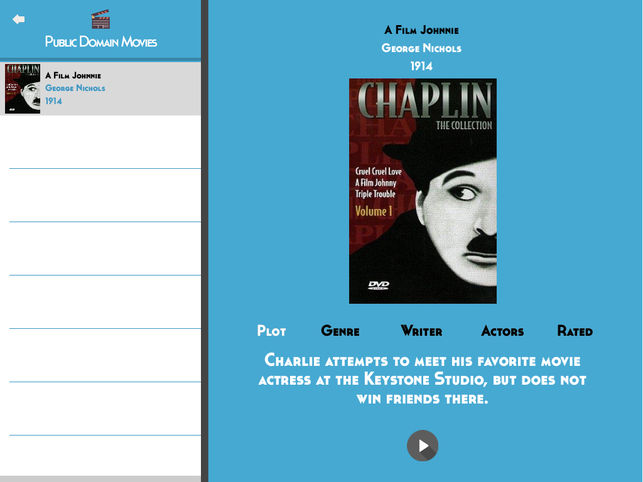 With well over 100 movies, Public Domain Movies is another vintage movie repository on our list of the best free movie apps for iPhone. You can easily sort classic movies by director, actor, year of release, and genre.
Once again, Public Domain movies caters to a niche fanbase and features old western classics starring Gregory Peck, Charlie Chaplin, Abbott & Costello, Kirk Douglas, you name it.
10) Sony Crackle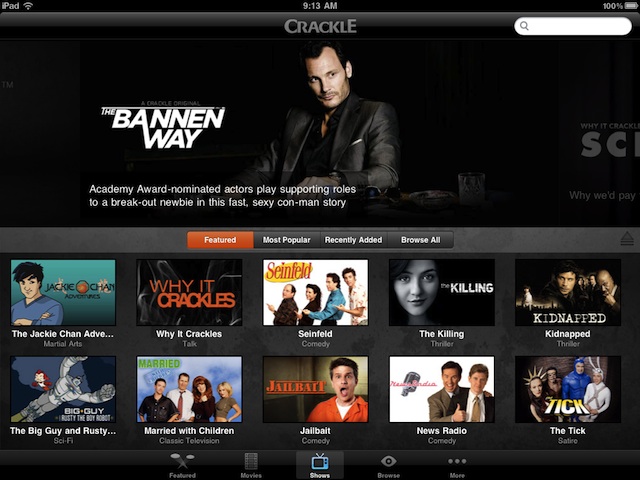 Thanks to a constantly updated library of movies and TV series, Sony Crackle has quickly become one of the best free movie apps for iPhone in a short span of time.
Although the UI supports intermittent ads which are a tradeoff for free content, but it is so nicely streamlined that your streaming experience would not be affected one bit.
You can not only watch the latest movies and TV series such as Jumanji 2, Aquaman, The Mule, Westworld, The Oath, or Snatch, but also immerse yourself in classics such as Seinfeld, Married with Children, et al.
11) Tubi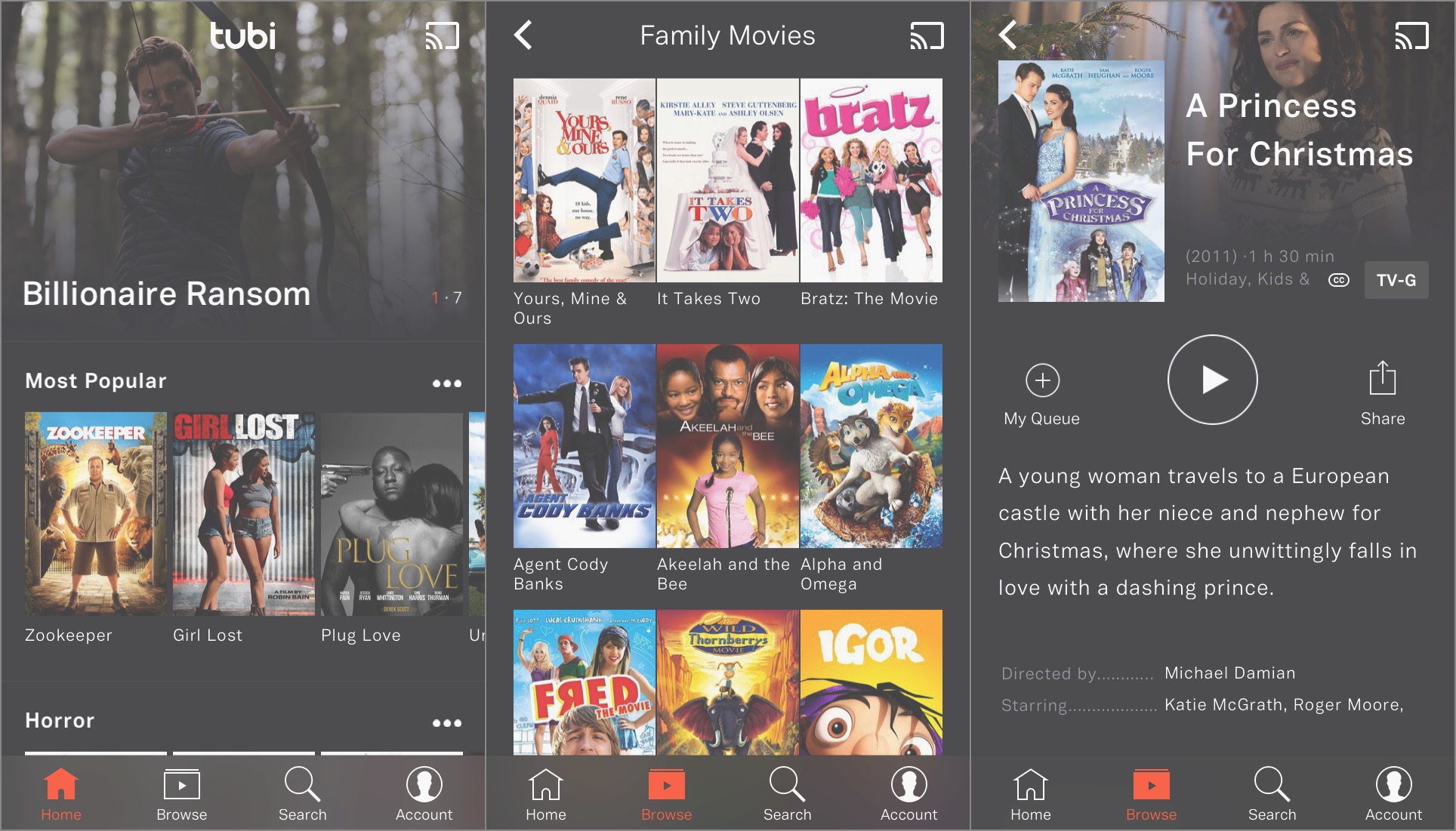 Almost identical to its desktop variant, Tubi TV app is totally optimized for iPhone/iPad and super easy to use too.
When you select a movie to watch, you will be navigated to the description page where its genre, release date, rating and duration are displayed.
Also, all the menus are well defined at the very top of the app's homepage where there is a featured movies list. Of course, there is a search bar to find your favourite movies. Definitely worth a sneak peek!   
And…that's a wrap! Did you like this list of the best free movie apps for iPhone? Sound off in the comments. Let's stir it up.
SEE ALSO: 15+ Best ShowBox Alternative Apps