The internet is infested with thousands and thousands of piano VSTs. Some of them cost a dime a dozen whilst others are free and just as good. But, finding these free piano VST plugins is a tedious task, so to speak. After all, you have to sift through hundreds of dicey knock-offs and undergo lots of trial and error.
Which is why, we collated a list of free Piano VST Plugins online that can be used with Ableton Live, FL Studio, Reason, Cubase and other VST-supported DAWs. But, since each piano has its own timbre which can make or break the way it sounds, it is prudent to choose piano VSTs accordingly.
How to select the Best Piano VST/AU Plugins?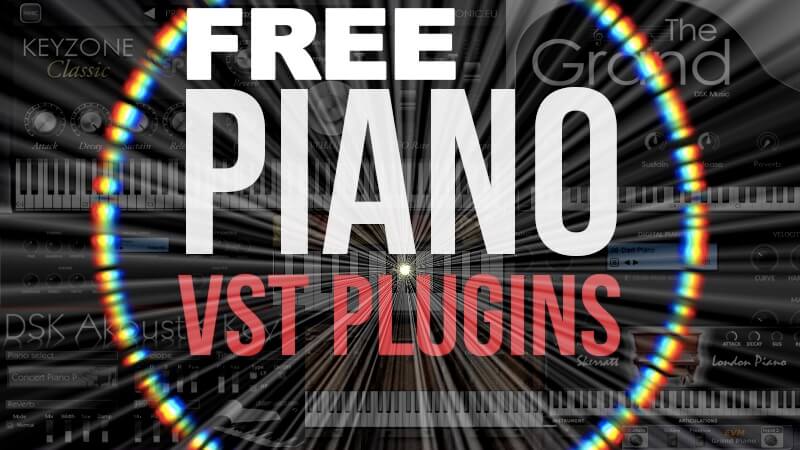 There are two types of Piano VST plugins: synth or sample based. Both have their own benefits and downsides. While synth based piano VSTs are more customizable and tend to have a smaller file size, they often sound less realistic.
On the contrary, sample based piano VSTs replicate the sounds of expensive analogue instruments and sound realistic and high quality. But, they require a software sampler to run. Thus, it makes complete sense to choose a piano VST that suits your production style for optimal results. Let's get started.
Note: You might wanna have a look at this huge list of free VST plugins, Synth VSTs, and drum VST plugins. They will definitely add a touch to your sound arsenal. Want to learn piano on your mobile? Also check out these free Piano Learning Apps.
15+ Best Free Piano VST & AU Plugins List 2022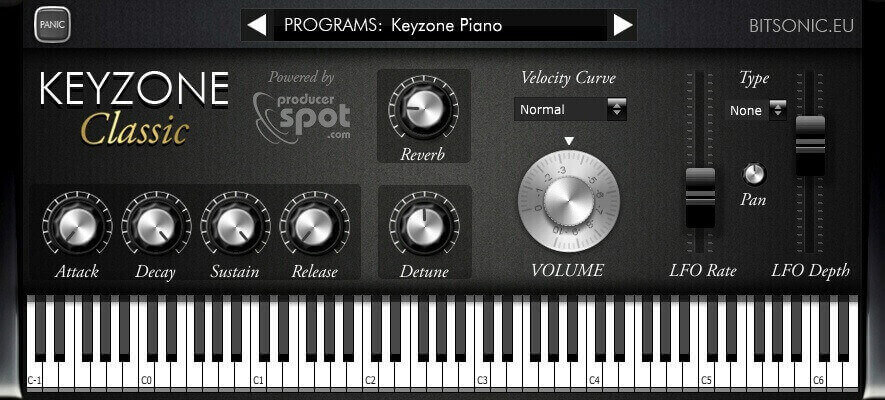 With a penchant for emulating eclectic sounds from Steinway grand piano, Yamaha grand piano, basic electric piano, and Rhodes, KeyZone Classic is a nifty sample based VST in a league of its own. Out of all its presets, the Steinway Grand sounds incredibly good and stands at par with many commercial instruments and gigabyte-sized sample libraries out there.
You can also fiddle with attack, decay, sustain, and other settings. In addition to a beautiful GUI, Keyzone Classic also runs smoothly on both Windows and Mac OS.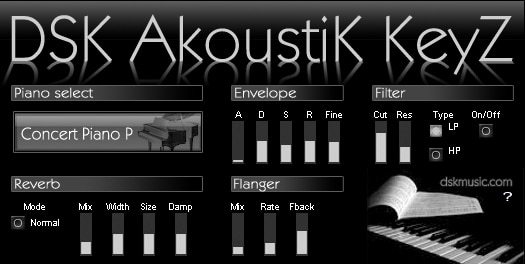 Wanna replicate the legendary grand piano sound? Say no more for AkoustiK KeyZ has got you covered. Simply choose from over three different pianos and quickly proceed to adjust the reverb, flanger, envelope, and filter according to your needs.
Also, the workflow is pretty smooth thanks to a very simple GUI that is easy to pick up and use.
If you are seeking a phenomenal piano VST with a unique sound that cuts through the mix easily, look no further than Salamander Piano that suits a ton of eclectic genres. It also features settings such as attack, decay, and sustain that can further embellish or sculpt the sounds you are looking for.
Better still, Salamander Piano is easy on the CPU, and its interface makes you feel at home if you play piano.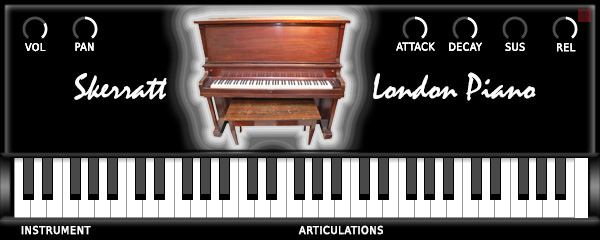 One of the most simple and easy-to-use free piano VST plugins on our list, Skerratt London Piano features only 6 core settings for attack, sustain, release, decay, volume and pan ability.
Relatively lightweight, this free VST should run smoothly on most computers without any hassles.
5) City Piano
With a firm fixation on the massive Baldwin baby grand piano sound, City Piano works like a charm on both Windows and Mac OS and features core settings such as attack, sustain, decay, volume and panning.
What's more, it bears a stark resemblance to the DPiano-A (more on that below) in terms of being lightweight, simple, and ease of use. All together, if your tracks demand a Baldwin baby grand piano sound specifically, then City Piano makes for a great pickup to get started with.
6) 4Front Piano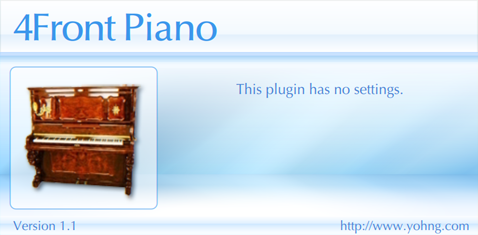 A truly plug-n-play VST to the brim, 4Front Piano offers a single piano module and no user controlled settings. It is extremely lightweight and easy on the CPU and is capable of producing a realistic, natural piano sound.
The timbre on 4Front Piano emulates an upright home piano forged via a hybrid process of sampling and synthesis. You can snag this VST for free on both Windows and Mac OS.

7) D-Piano-A Acoustic Piano

Another formidable free Piano VST plugin on our list, the D-Piano comes loaded with a gamut of piano presets to hone your sound from, yet the settings aren't overwhelming.
Also, the graphical interface has a digital feel to it much on the lines of an electronic piano or MIDI keyboard. Get on it!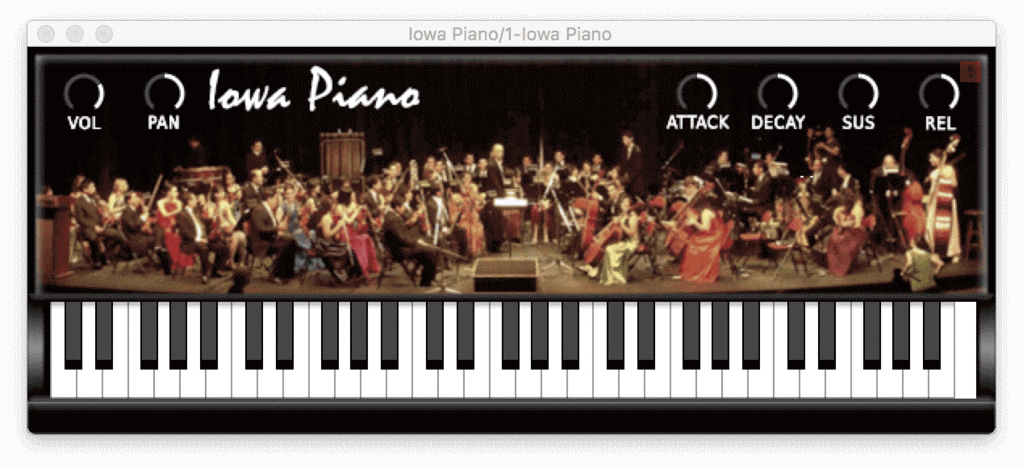 Bigcat Instruments' Iowa Grand Piano Made delivers a beautiful and warm Steinway Grand Piano-esque sound replete with sampled notes and 3 velocity layers.
Not to mention, Iowa Grand piano is very simple to use and a fabulous accompaniment for live performances. For further tweakage, you can also fiddle with attack, decay, sustain, release, volume and pan knobs.
Designed on the lines of a lightweight sketching piano, the VS Upright No. 1 is a clean sampling of an upright piano and offers a bright clear tone.
What's more, a phenomenal and dynamic range puts this free piano VST at par with some of the industry standard premium VSTs.
10) Piano One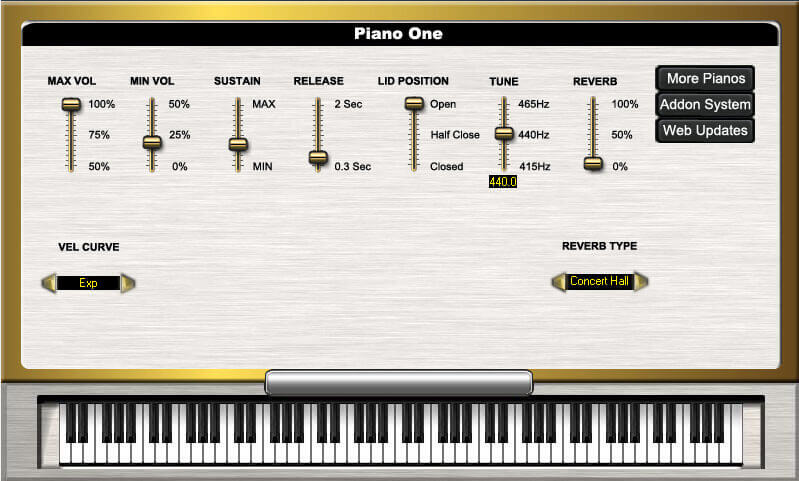 Emulating the sound of the classic Yamaha C7 concert grand, Piano One is a true workhorse that can satiate the sonic needs of producers via realistic sample sounds.
Since the Yamaha C7 is renowned in the professional piano world, it is anybody's guess that Piano One can breathe a new lease of life into your mix.
11) Japan Piano

Minimalism fans rejoice for there is a nifty free piano VST with only one "settings knob" for the release of sample envelope. We are talking about Japan Piano, which acts like a sustain pedal when adjusted and comes with a basic grand piano sample.
12) Jazz Baby

Don't be swayed by the term "Jazz" within its name, Jazz Baby is a proficient piano VST plugin that can be used for multiple genres ranging from symphonic metal, metalcore, alternative rock to hip hop and trap.
It emulates the sound of an upright baby grand piano out of the box. Although, external audio effects might be required for sculpting the sound since user defined tweaks aren't permitted.
13) DSK- The Grand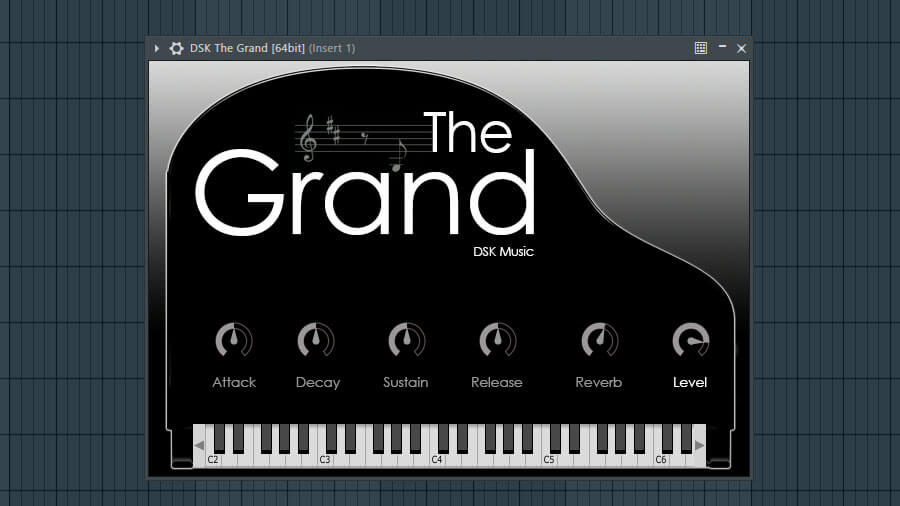 Another through-and-through free VST for grand piano enthusiasts, DSK's The Grand incorporates a sampled grand piano and boasts 4 velocity layers per note.
Not to mention, it features a typical ASDR envelope, reverb and is light on the processor. The Grand also packs in attack, delay, sustain, release, reverb, and level knobs for further tweakage.

14) MDA Piano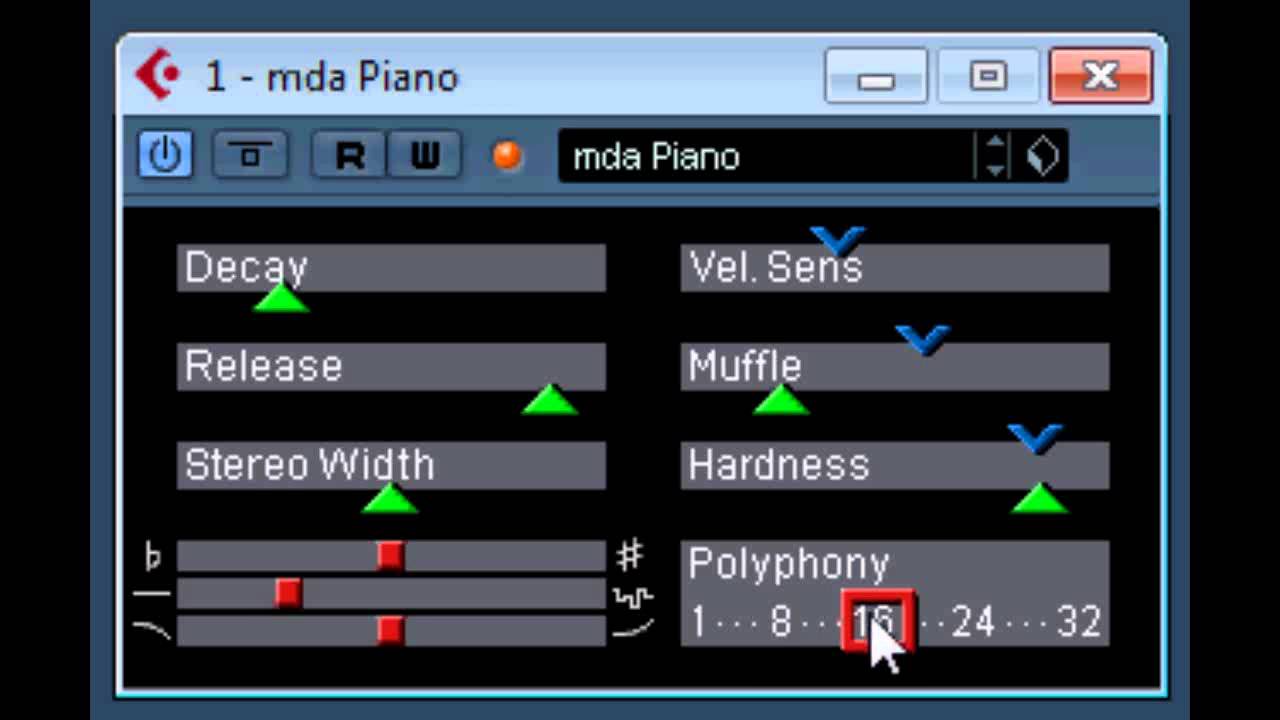 Created by MDA, this free piano VST plugin allows you to use a synth for replicating piano sounds. It comes with decay, release and stereo width controls.
Albeit despite being very hands on and light on the processor, MDA Piano sports an antiquated GUI that might not pique some users' interest.
15) 4Front R-Piano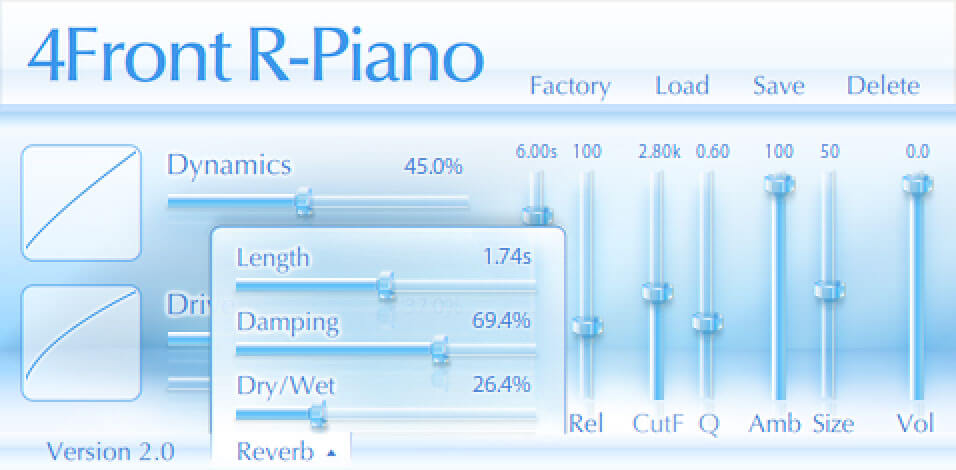 Replicate the vintage sounds of RSP 73 pianos with finesse thanks to 4Front R-Piano which, by the way, is not a completely sample-based plugin. So, you can attain over 127 continuous layers with the legendary Rhodes smooth overdrive and not worry about overloading your CPU.
To top it all off, it doesn't stick notes or break the sound during live performances. Worth a snag!
16) 4Front E-Piano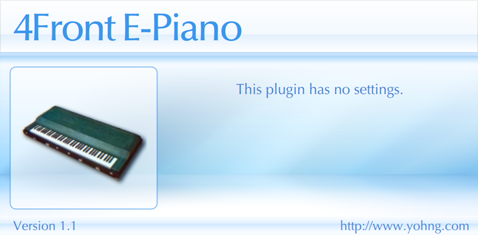 With its credentials as a "single sound VST", 4Front E-Piano recreates a timbre similar to the vintage DX7 piano that was renowned for creating power ballads.
The E-piano module delivers a rich and warm sound, and involves sample playback and synthesizing via hybrid technology. On the performance front, E-Piano is plug-and-play oriented and doesn't demand any configuration or tweakage.
And…that's a wrap! Did you like our list of free piano VST plugins? Sound off in the comments.