Finding the best synth VST plugins can be painstakingly difficult since they are strewn all over the internet. Whilst premium VSTs are generally considered good, many free VSTs are worth their weight in gold, too. However, these free hidden gems cannot be be procured without much effort and time.
They can forge it all – from euphoric wall rattling basslines, dazy atmospherics, and warm chords to stealthy ambient chimes that recreate infinite aural pleasure.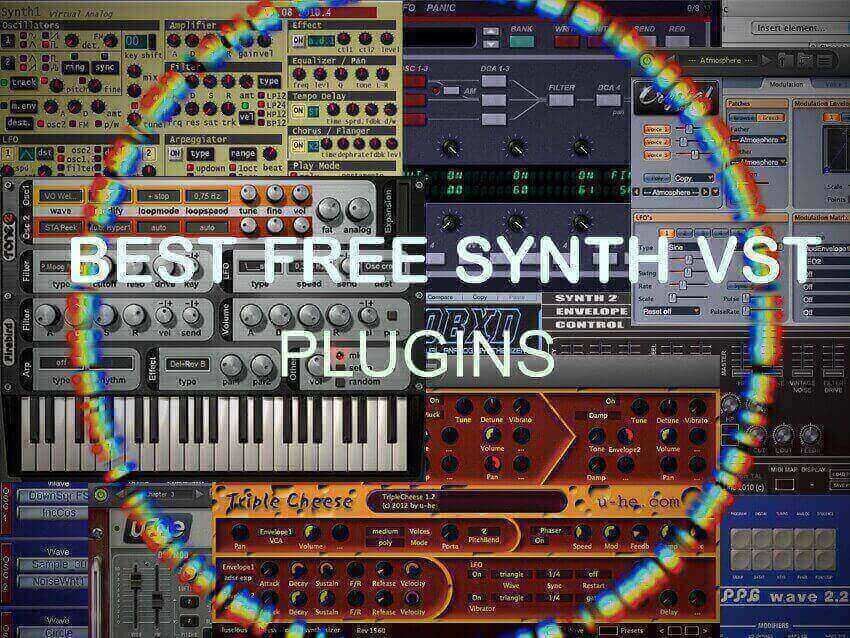 So, to eliminate a lot of trial and error in finding these elusive free synth VSTs on your behalf, we have collated a list of the best synth VST plugins on the market that are absolutely FREE! You can instantly download 'em all and toss 'em in a DAW to attain those great sounding mixes and craft your own soundsphere.
Are you ready to snag the best synth vst plugins and immerse yourself in synth haven? Without further ado, let's get started!
Note If you want to download more free VSTs for synths, guitar, drums and other instruments, you can check out this ultimate list of 55 Best Free VST Plugins. You may also want to check out these free Autotune VST plugins.
40 Best Synth VST/AU and Compressor Plugins in 2022 (Free Download List)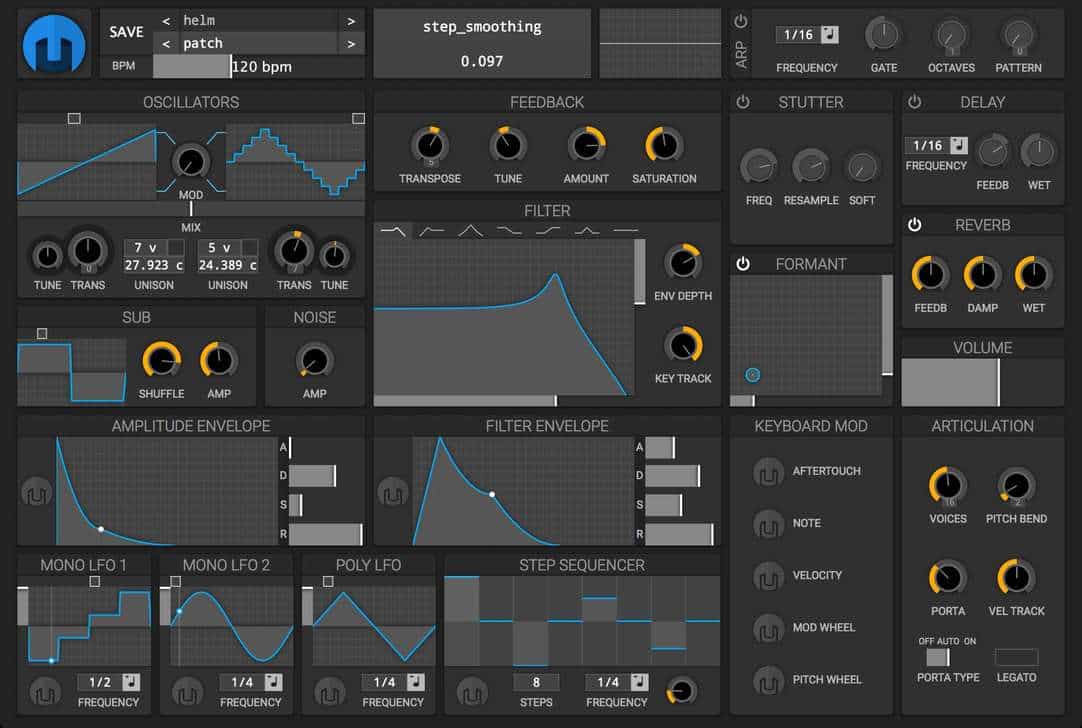 A solid polyphonic synth, Helm offers lots of tweaks and customizations for pro users. For instance, you can change its source code as per your whims. It also boasts 7 filter types with keytracking, oscillator feedback and saturation for waveshaping.
Not to mention, a nifty modulation system with live feedback and a step sequencer. Moreover, Helm can also be run from anywhere inside your DAW. Definitely worth a snag!
Hosted on Geocities Japan, SYNTH1 is considered by industry experts as one of the best synth VST plugins of all time. You can sculpt some breathtaking sounds via this synth. For starters, you can create interesting slides helpful for writing fast notes/passages through SYNTH1's legato mode as well as portamento.
It also features over 4 types of filters for adding distortion and 2 oscillators that can be modulated through modulation, ring, FM, and synchronized envelopes.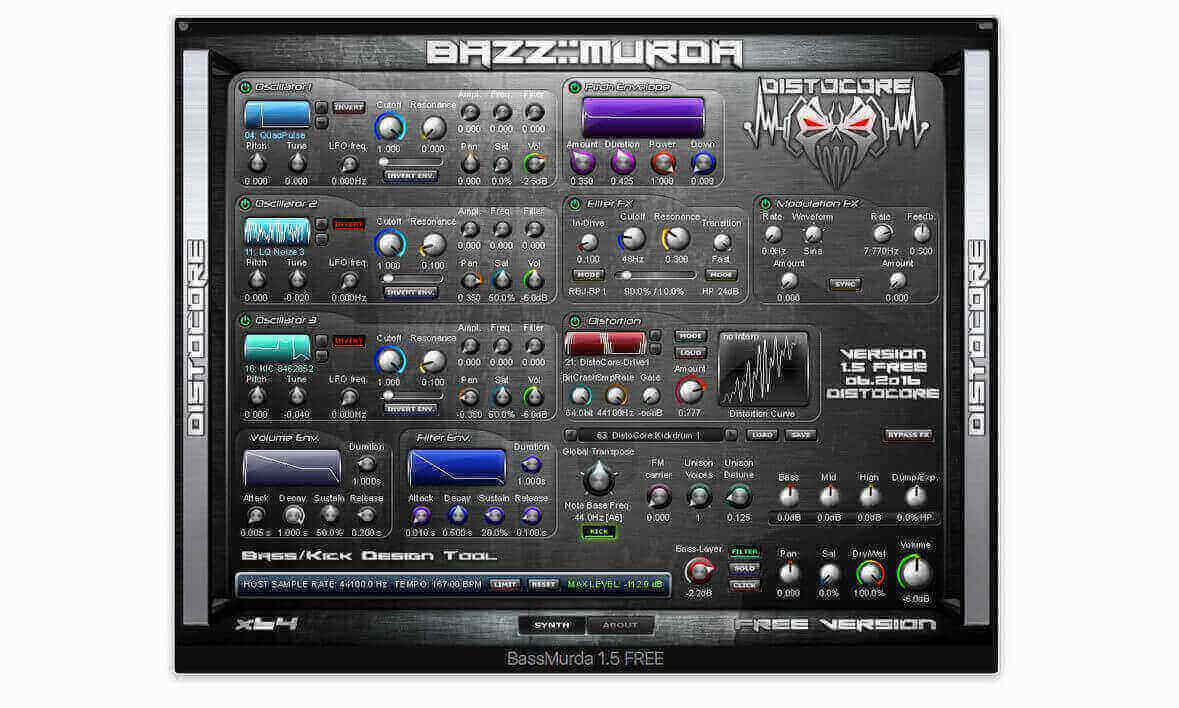 Fan of thumping basslines, killer kicks, and layered DnB drums? Chances are DC Bazz::Murda could be the best synth VST in your arsenal. Adaptable to the demands of genres aplenty, DC Bazz::Murda is best fit for crafting those deep Trap-Hop/Hip-Hop kicks.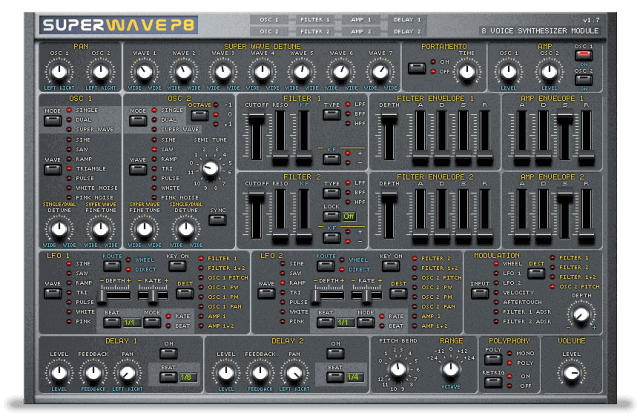 Perfectly apt for trap, hip hop, EDM and trance boppers, Superwave P8 is considered one of the best synth VST plugins on the freeware market. It does help that it was remotely modelled off of the Roland JP 8000.
Furthermore, you also get up to  8 notes of polyphonic operation, 64 high quality presets that can be controlled with MIDI CC control with learning ability. Overall, Superwave P8 is a formidable synth with chock full of features that deliver big on all fronts.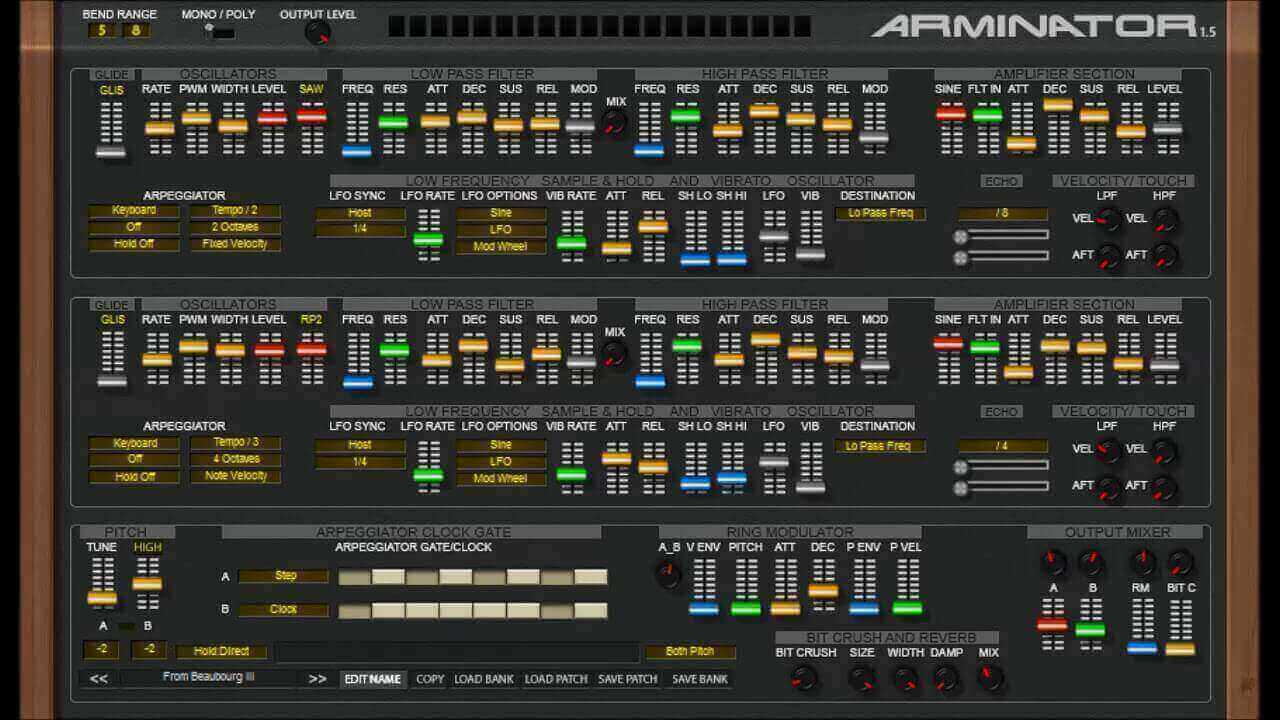 Touted by many as the archetypal CS 80 emulator, Arminator is a free little synth with a neat GUI and an interesting stack of sound design options that harken us back to the glorious 80s. What's more, despite packing 128 default patches Arminator does not overclock your CPU and runs smoothly sans lags.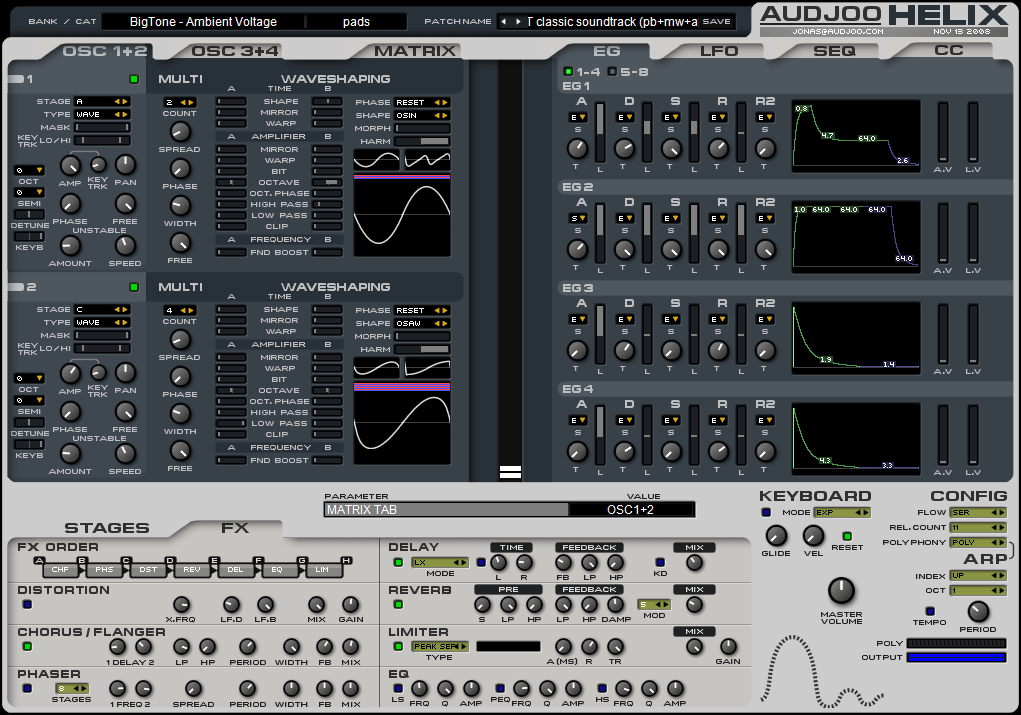 Although the official site states that Helix is available for a limited time only, the truth is, it still remains fully functional after your trial period elapses. Hence, crafting synth melodies and deep bass grooves into your mix would be a breeze. An out-and-out must have in your plugin arsenal.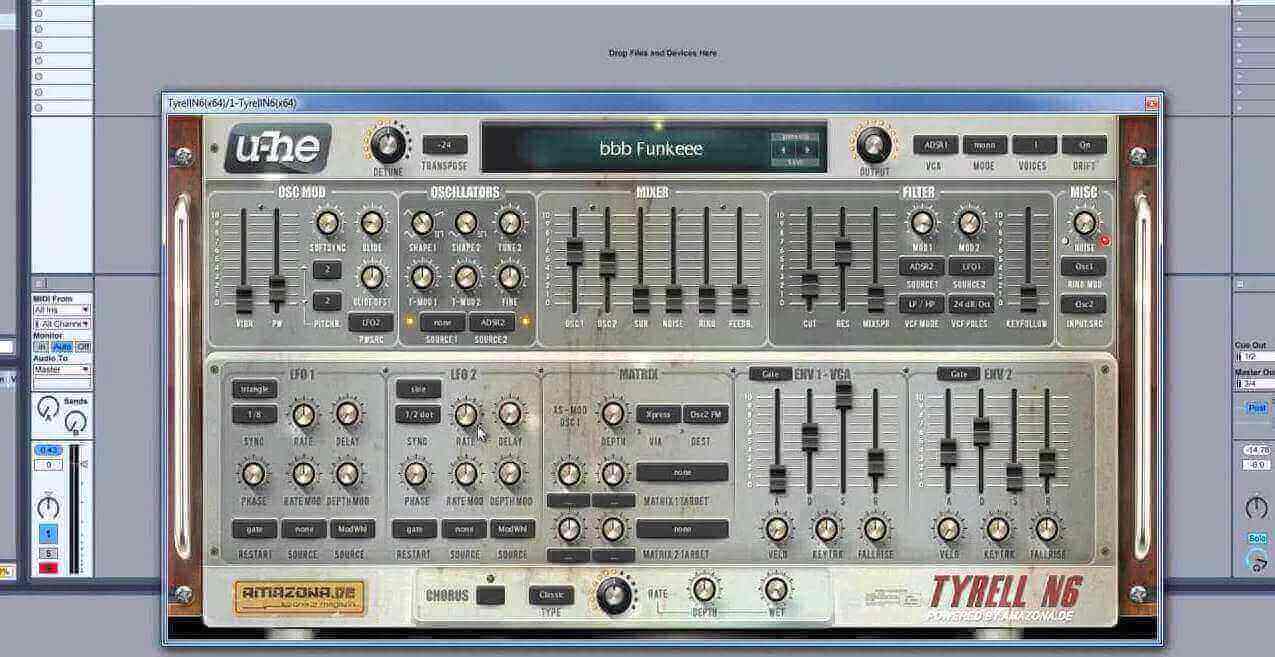 A subtractive synthesizer that comes packed with two LFOs and envelopes, Tyrell N6 was actually planned as a hardware synth. What's more, it can put some premium synth VSTs to shame insofar as the sheer number of presets are concerned. All in all, it guarantees a massive aural carnage.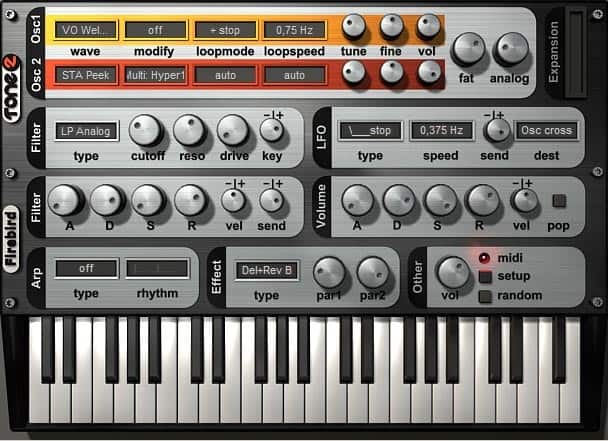 Another brilliant subtractive synthesizer with a horde of preset sounds (over 437), FireBird 2 is also loaded with 38 types of filters including EQ, low-pass filters, comb-filtering, Vocal filters and FM and AM modulation. Besides a very intuitive and easy-to-use interface, this swish synth also offers custom skins that go along with your DAW.  
Mashing vocoder-style synthesis with text-to-speech, Alter Ego brings to the table a very unique vocal synth that is essential for designing sound for the fine timbres of voice. Just type in a phrase into the WORDS section, and Alter Ego will sing or speak them out, as eloquently as can be.
What's more, it also boasts polyphonic credentials that come in handy for playing chord patterns.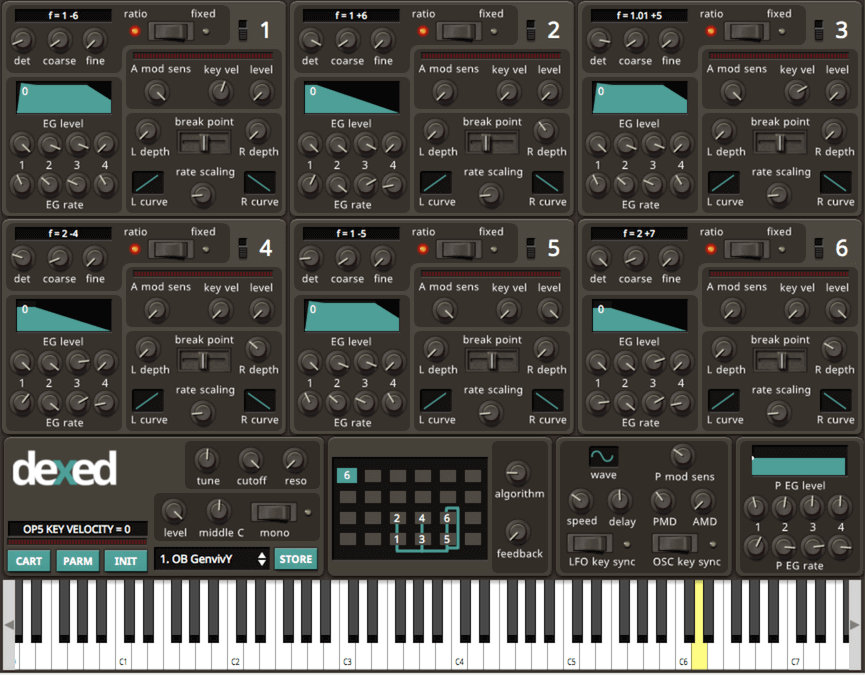 A slick emulation of the iconic Yamaha DX7 synth, Dexed can also be used as a patch editor as well as MIDI cartridge manager  for the real DX7. What makes Dexed one of the best synth VST plugins at the moment is that it lets you harness the power of over 144 DX7 parameters that are DAW automatable and a whole range of sick patches that will blow you away.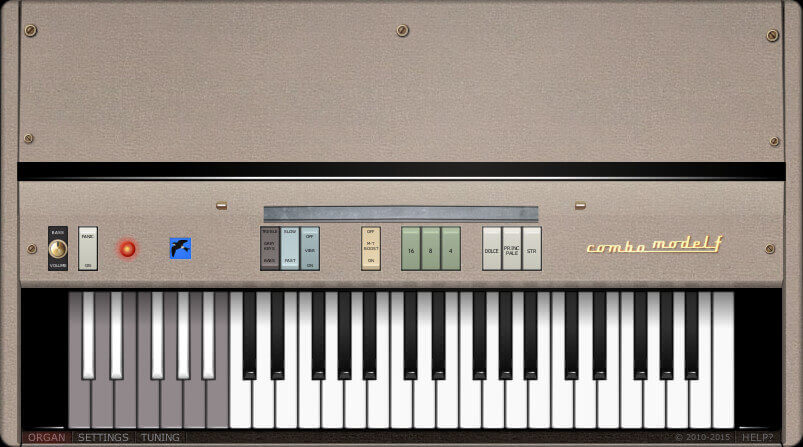 Soak in a gamut of nostalgic organ sounds from the 70s thanks to this snazzy organ synth. Martinic Combo Model F also lets you add a modern flair to your compositions through a ton of tweaks.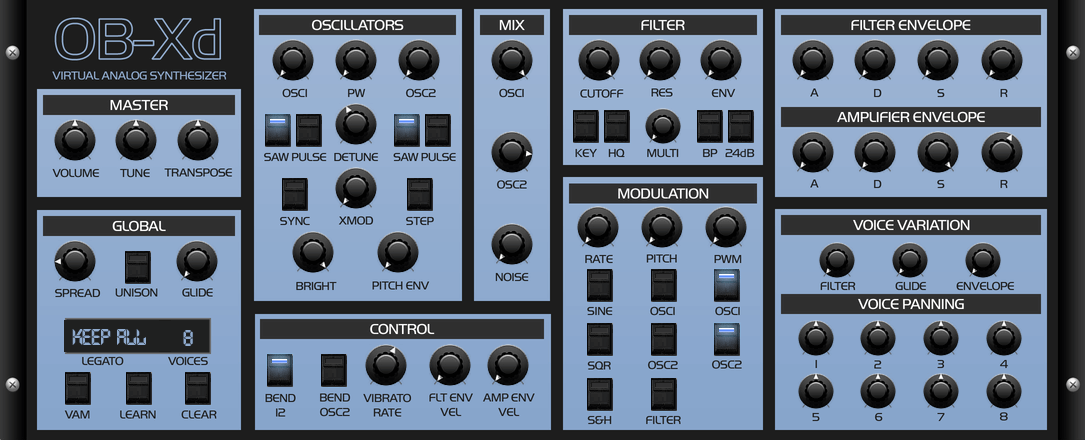 A slick emulation of Oberheim's legendary OBX and OBXa synths, Datsounds' OBXD plugin is one of the best synth VST plugins amongst the current crop if you are a fan of beefy analogue tones of yore.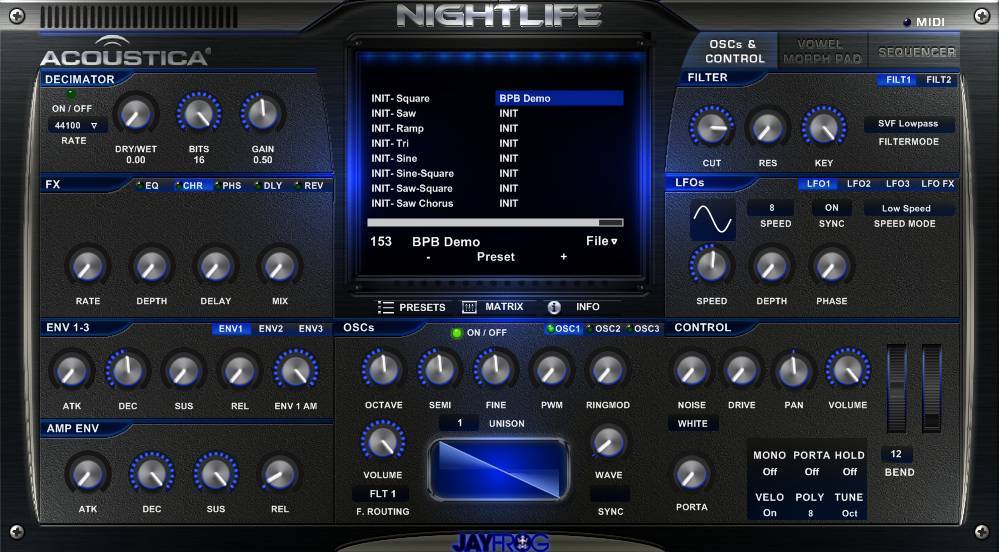 One of the best synth VST plugins for budding EDM, trap, and trance beatmakers, Acoustic Nightlife is a must have for carving a hypnotic hook laden-soundscape that reverberates in the ears!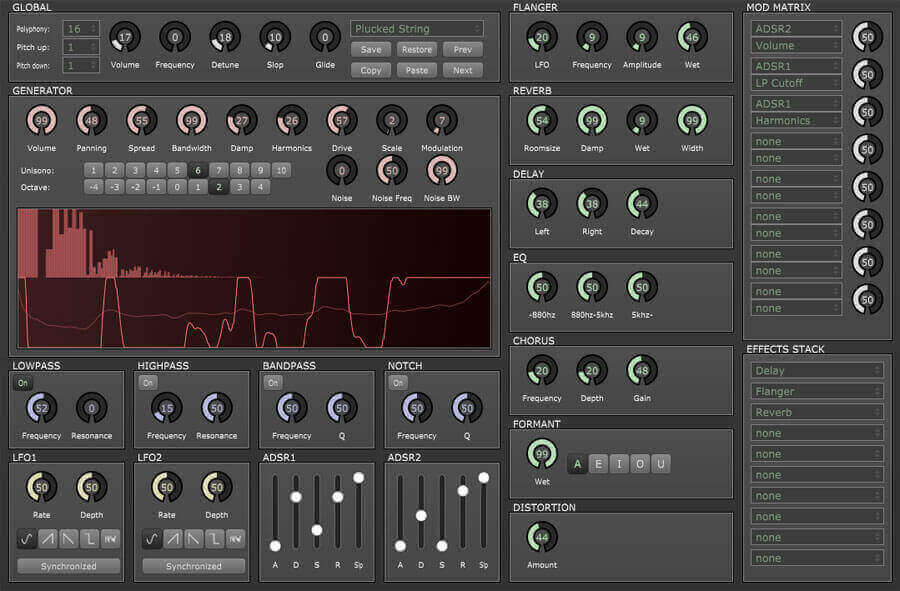 If you want to add a rich layer of leads, pads, and bass over your track, then Tunefish 4 is a very potent weapon in your hands. A free and very versatile synth VST, Tunefish 4 can infuse life in your compositions through its powerful presets.

An emulation of the chorus effect module of Roland Juno 60 hardware synthesizer, OSL chorus is strictly meant for fans of euphoric choruses in the mix. So much so, OSL chorus sounds equally lush on both guitar and bass. And yeah, it is also available for both 32 and 64-bit hosts on Mac and Windows systems.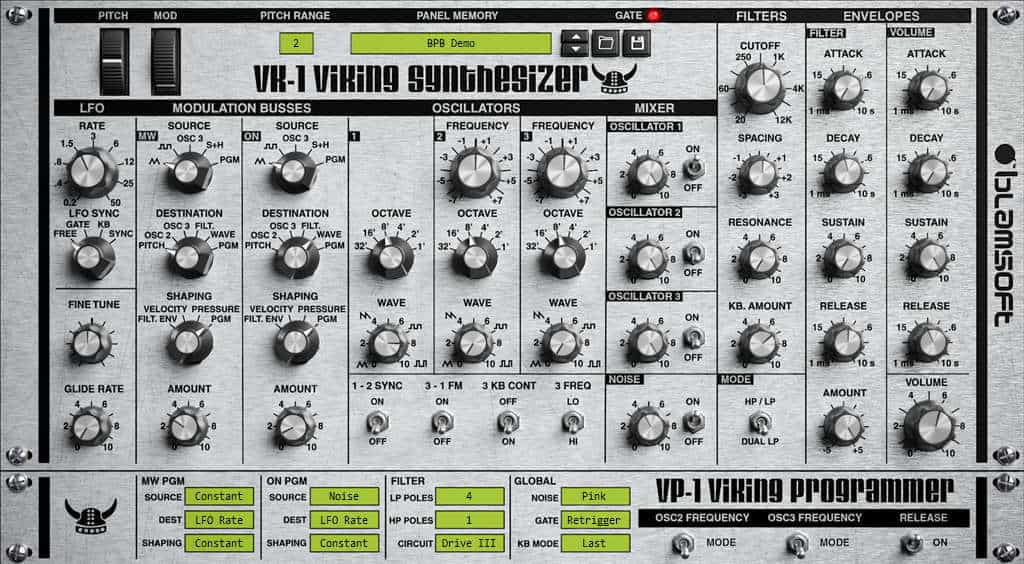 Equipped with 3 adjustable wave oscillators, VK-1 Viking was initially launched as a clone of the Moog Voyager through a rack extension for Propellerhead Reason enthusiasts. If you seek a genuine vintage analogue synth experience, then VK-1 Viking can render your dreams true.
What's more, it also offers zero delay with feedback filters for enhanced resonance. Luckily, VK-1 Viking can now be used on all DAWs. Bitchin!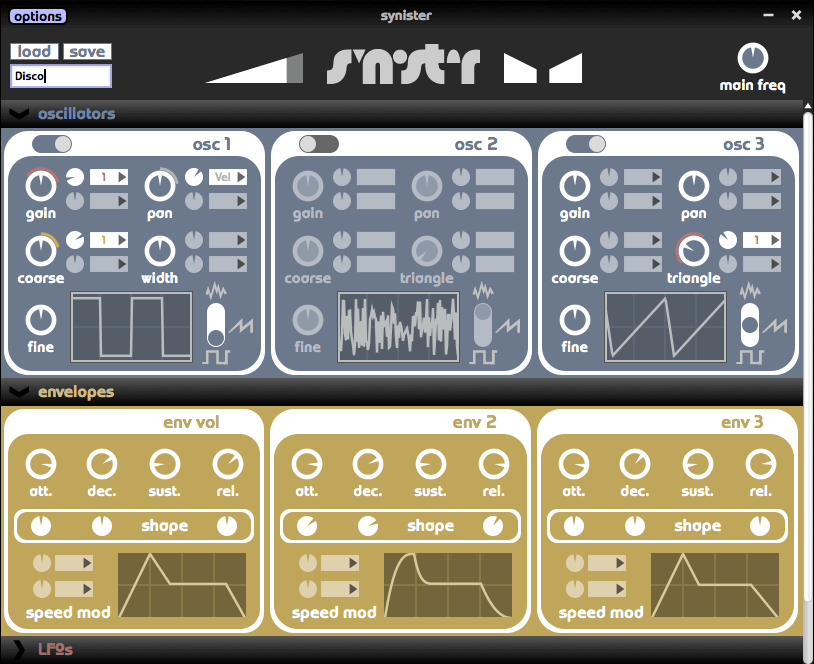 You can dial in some rad tones on this easy-to-use synth plugin that comes packed with an inbuilt virtual keyboard. All together, Synister's a must have for creating ethereal atmospherics.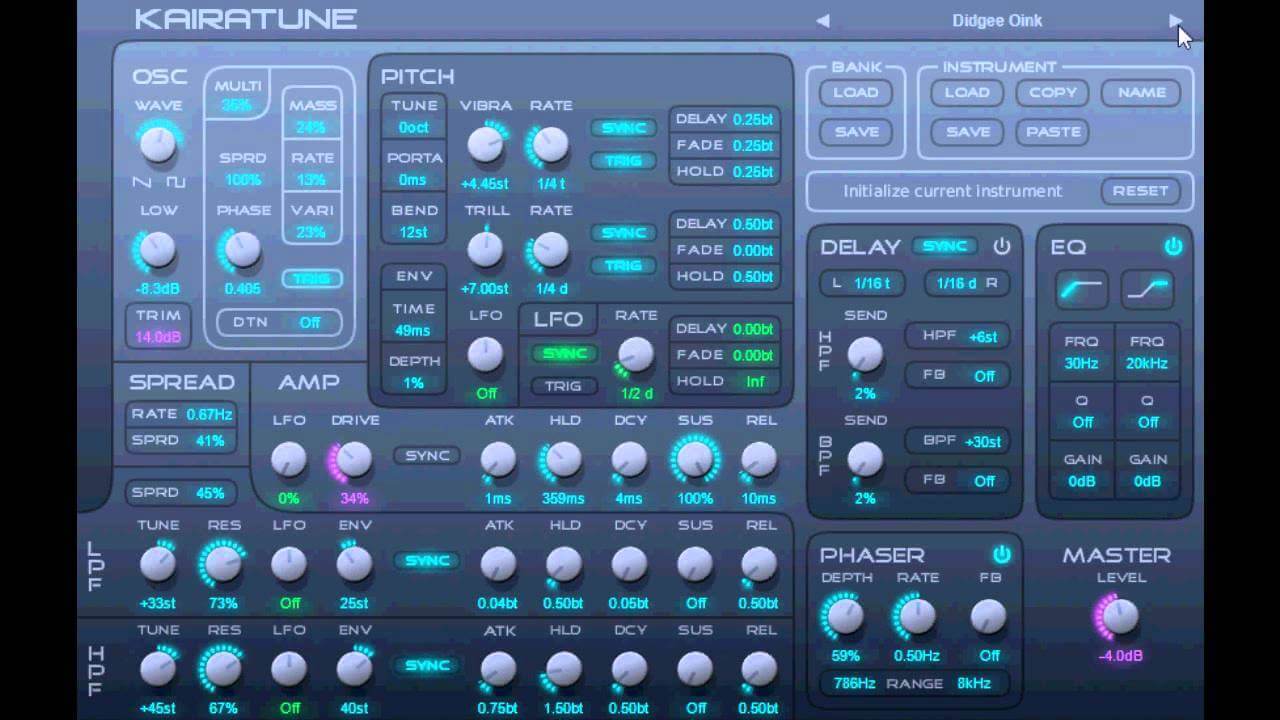 Strictly pandering to the needs of electronic music composers, Kairatune offers a ridiculous amount of controls on display although the values are discernible through dial-type indicators. If you want an aggressive synth sound paired with stripped down dance beats, then Kairatune stands out as one of the best synth VST plugins out there.
Also, its preset-management system is pretty neat for quickly selecting presets or search them by category.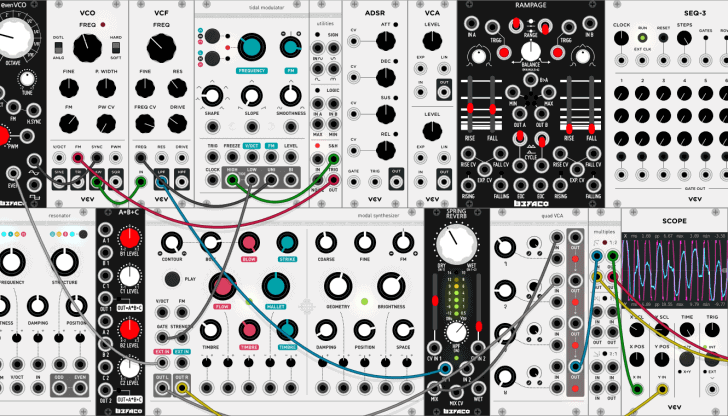 Wanna purge your eurocrack gear twinges without losing yourself in the hardware maze? Lo and behold, VCV Rack comes to your rescue as an exciting virtual synth. Open-source to the core, you can use VCV Rack to add rich symphonic layers to your mix and tweak around its patch cables for hours on end.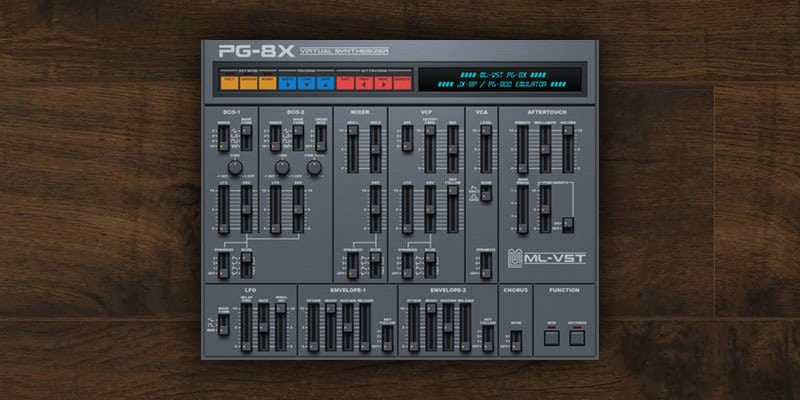 The classic Roland JX-8P is emulated by this free synth VST wherein all the parameters are MIDI mappable with MIDI learning. All together, if you seek 80s style analogue pads, bass patches and a marvellous chorus module, the PG-8X  is one of the best synth VST plugins on the market.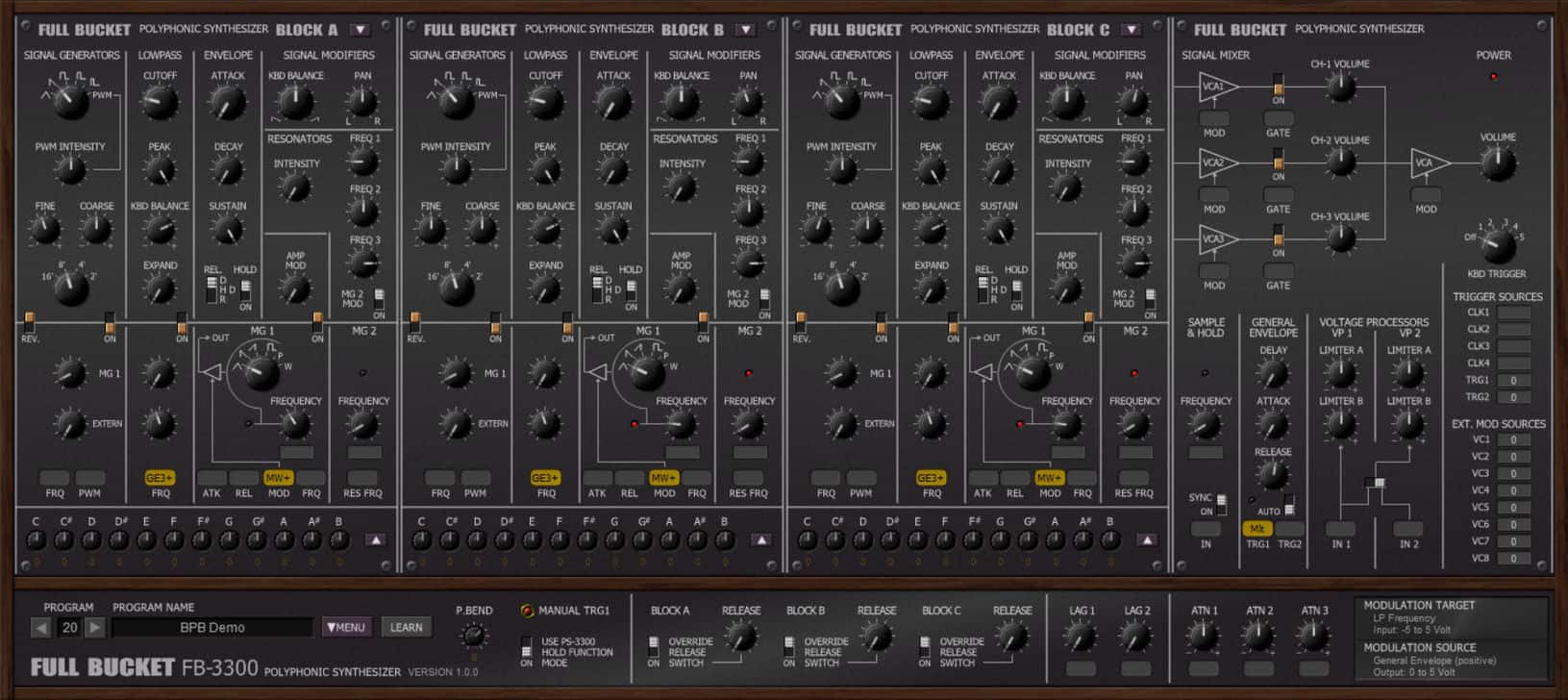 Based on the lines of the mighty Polyphonic Korg PS 3300, Full Bucket has propped FB-3300 as a nifty plugin that is low on CPU consumption and high on deliverables. Racking up vinatge two-pole low-pass filters, band-limited oscillators and three independent polyphonic synthesizer blocks, FB-3300 ensures sculpting synth hooks is as seamless as can be.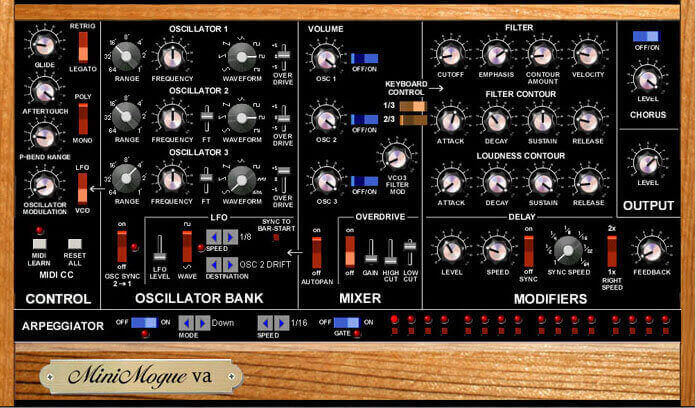 A powerhouse for creating electronic bass music and funk style music, MiniMogueVA is an out-and-out stomp machine with MIDI learning credentials. What's more, it is responsible for the infamous sub-bass in resounding dubstep wobbles. Plus, you will be in awe of its massive delay and chorus effects. Get on it!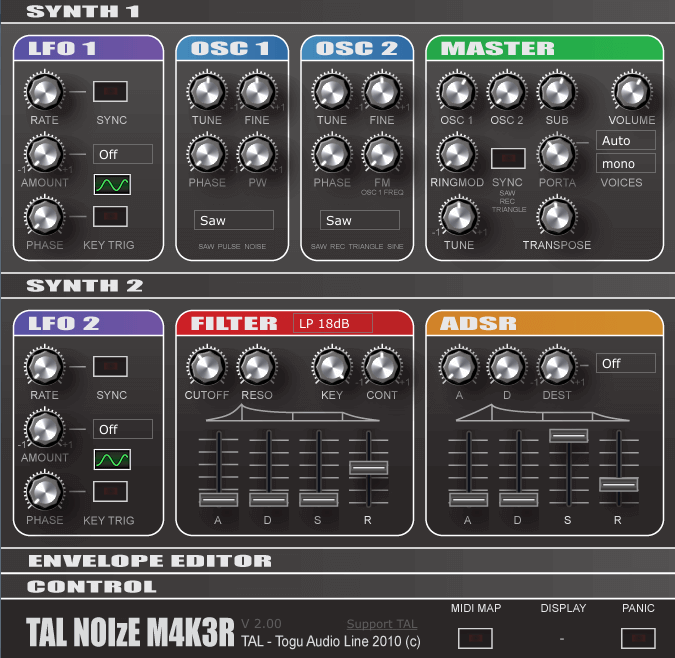 Since everything is laid out clearly viz. controls, TAL-Noisemaker is an exciting synth that makes designing sound quite easy. For starters, you can revel in its 128 factory presets that invariably come in handy during mixing. What's more, all the knobs can be be automated inside your DAW and learned through MIDI.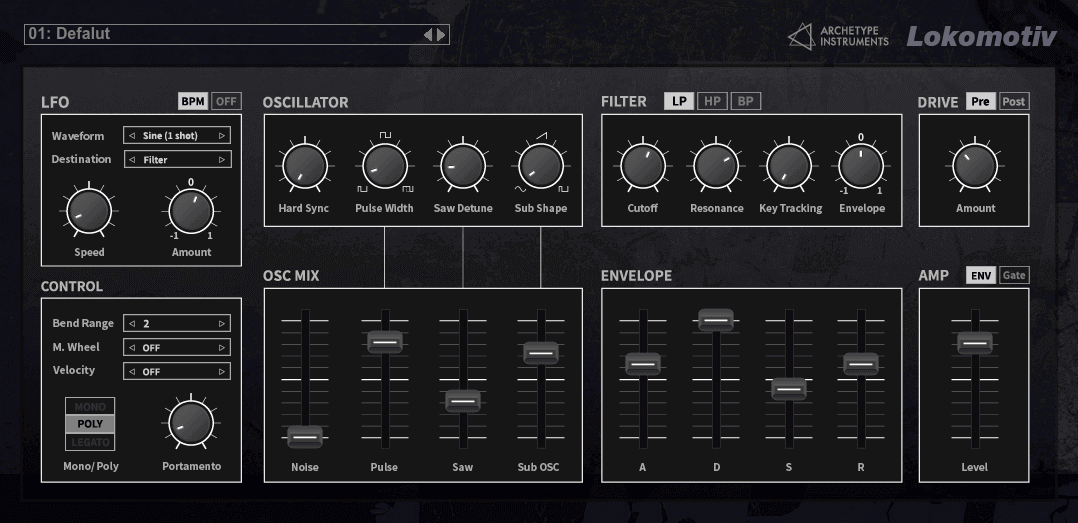 Sporting a dark skin, Lokomotiv is a through-and-through dance-type synth purely meant for creating EDM boppers. It packs a healthy mashup of thick basses and super clean phantasmic leads suitable for modern electronic music producers.

25) Muon Tau Bassline

Modelled off the legendary Roland 303, Muon Tau Bassline may be a tiny little synth VST but it does not disappoint one bit on the sound front. Expect the same funky synth grooves as you did with good ol' Roland 303.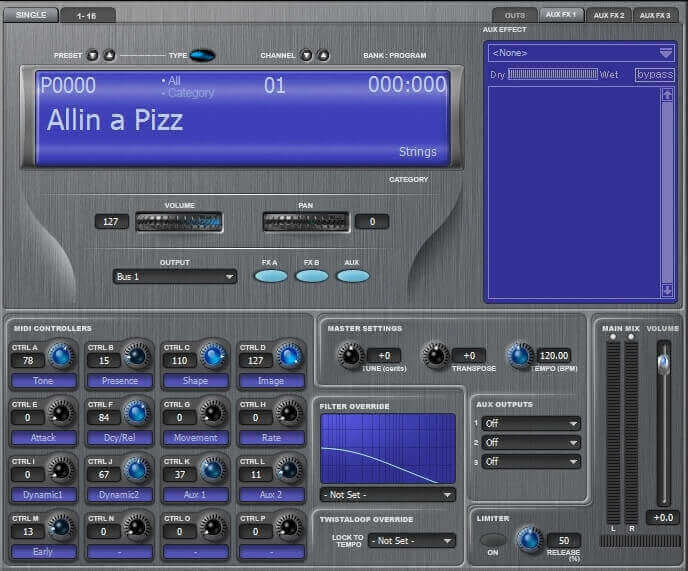 Proteus VX was modelled on the vintage hardware synthesizer Proteus 2500 and comprises pretty much the same factory bank, sounds and heft as the original. Furthermore, the Proteus VX VST features "High Voice Polyphony" that feeds off of your CPU.
You also get to avail 54 diverse filters including vocal filters, flangers and multi-pole resonant filters. This free synth also offers 24-bit 192kHz high quality audio playback.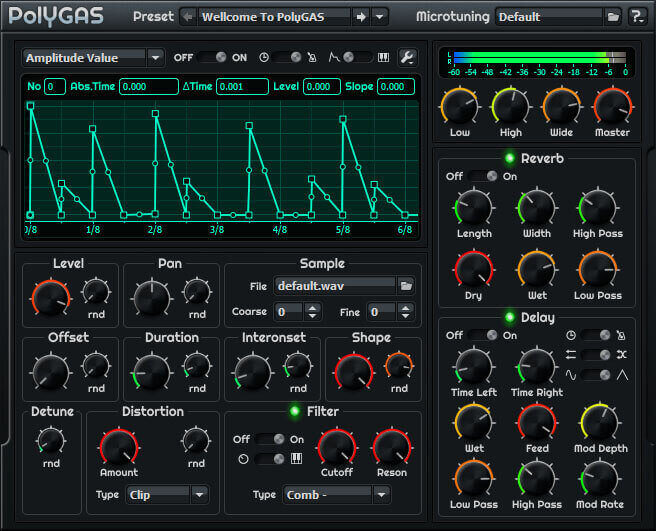 With a barrage of tweaking options under its belt, PolyGAS is a proficient polyphonic synth VST that comes loaded with a ton of samples supported in AIFF and WAV and AIFF formats. What's more, you can add over 18 envelopes, filters, reverbs, time delay modulation effects, amplitude non-linear distortions with ease and grace.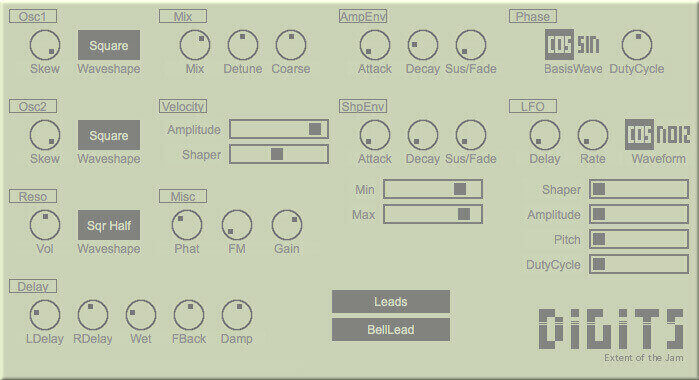 Looking to replicate 80's synth magic in your songs? Look no further than Digits 2 that can add a dash of warm pads, dirty bass and screeching leads to your mix.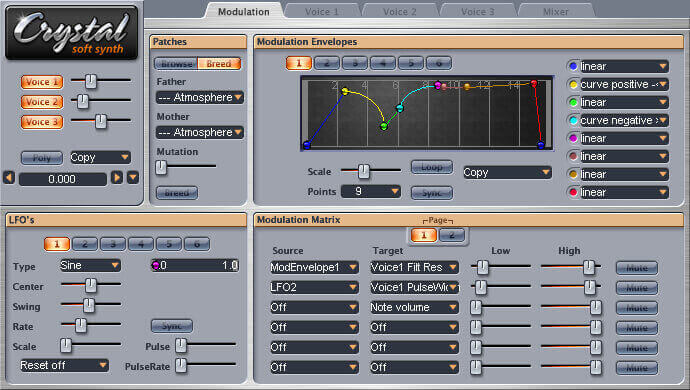 Thanks to its advanced modulation controls that proffer over 90 parameters, built-in effects (flanger, chorus, filters, echoes), tempo sync, delays, and multi-stage envelopes, Crystal has everything a music production nerd needs to spit out digital tones. Not to mention, it can be pretty useful for someone learning the subtleties of sound designing.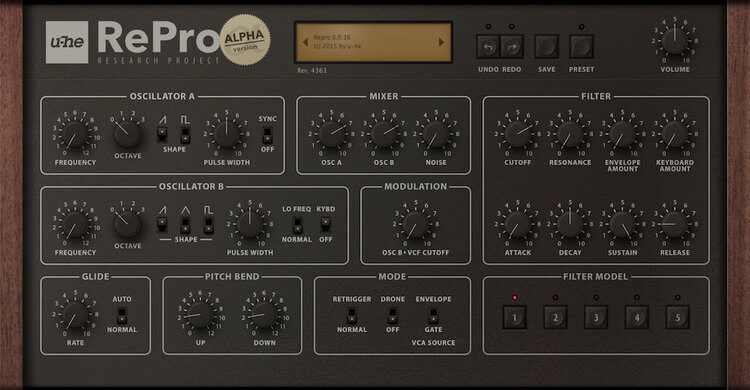 A prototype to u-he's full-fledged Repro-1 synth, Repro Alpha is comes loaded with two oscillators, basic modulation, and a lush filter. But, you need to give this synth some time and tweaks to derive the perfect sound for your musical endeavours.
Create your own VST, AU, AAX, or iOS instruments through this rad hybrid synth cum sampler called HISE. When strictly used as a plugin, HISE renders a seamless turn-key programming environment for filters, reverbs, and a plethora of effects.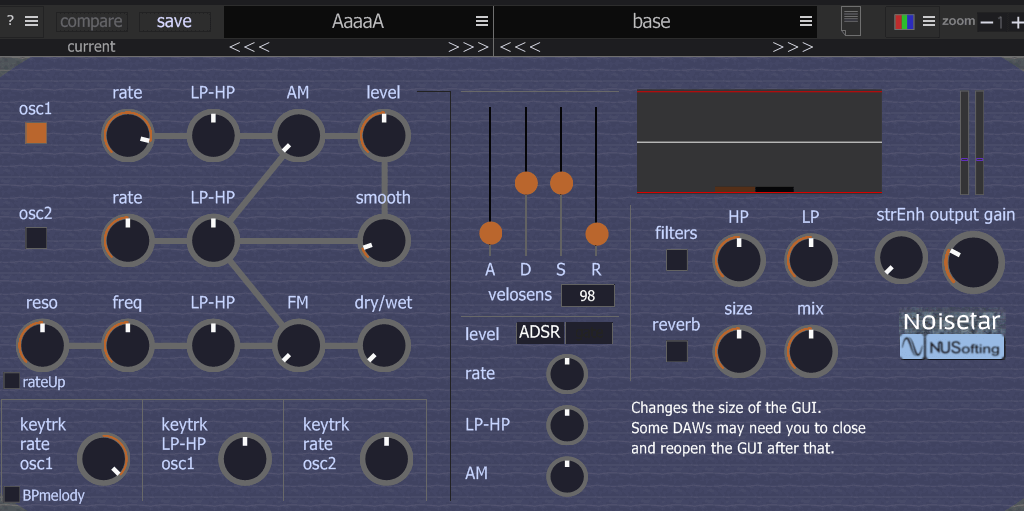 Want to make your mix sound clean and compact? Truncating noise might as well salvage the situation for you. And, what better VST that Noisetar? This slick plugin slyly adds just the right amount of noise into your final mix.
Remember folks, noise is a subtle element of most sounds – from a breathy burst into a flute to the sharp attack of a pick walloping a guitar string – noise can make or break your recording.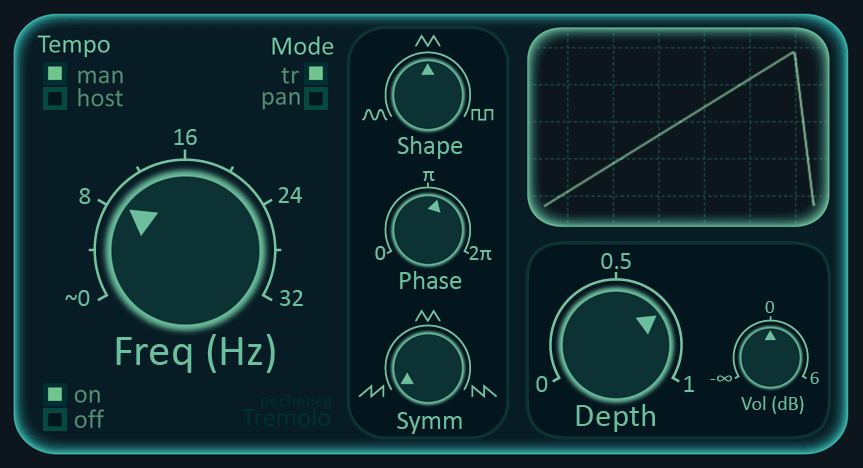 Expect a heavy dose of lush tremolo effects in your mix with the Pecheneg Tremolo. Vital for creating rhythmic modulations in your sound, this sick tremolo effects plugin can be snagged for free.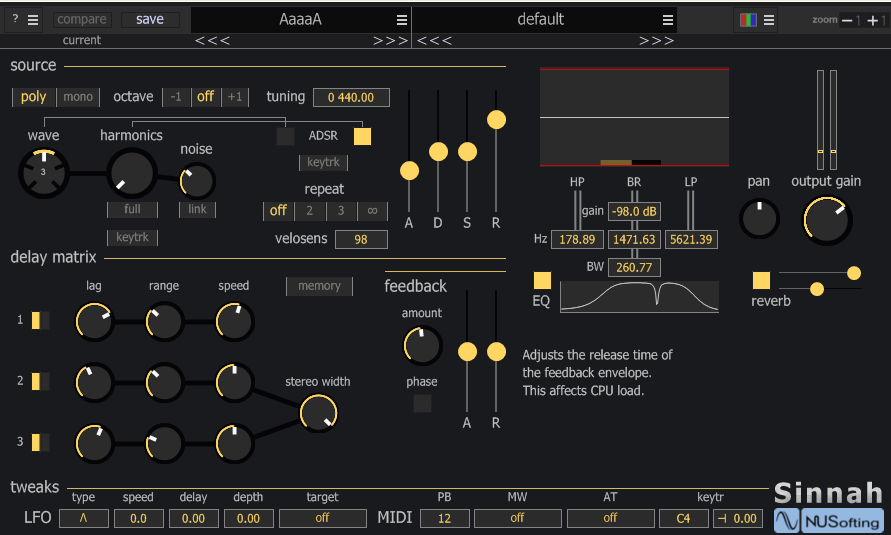 Banking on a distinct delay matrix with multiple configurations that encompass randomized resonators, Sinnah is one of the most exciting additions on our list of the best Synth VST plugins.
Not to mention, its single oscillator that comprises 5 waveshapes and lends enough leverage for carve the harmonics of each waveshape. All in all, Sinnah is a must have for lush sounding pads, leads and chorus effects.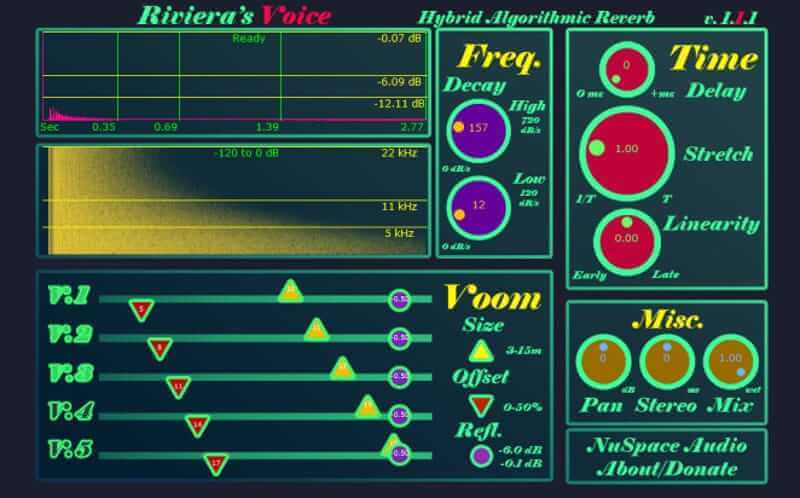 NuSpace Audio, the makers of Rivera VST, have put forth a formidable hybrid reverb convolution reverb plugin for Windows users that can model specular acoustic reflections in the most precise manner.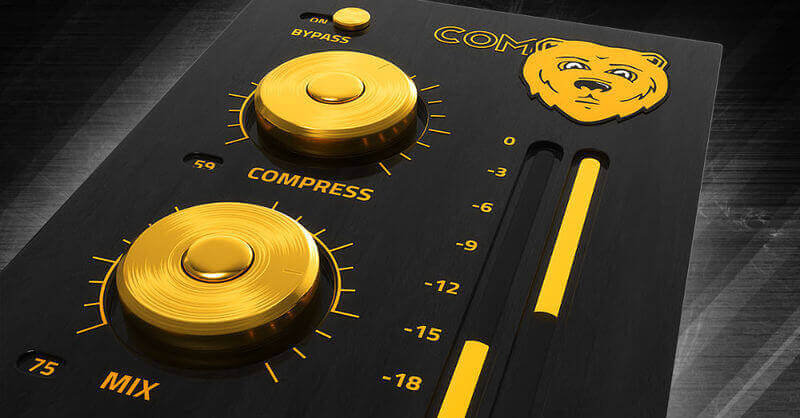 EDM producers would be in awe of this dynamic parallel compression effect plugin that mimes Dada Life's famous Sausage Fattener premium plugin. To top it all, ComBear is absolutely FREE!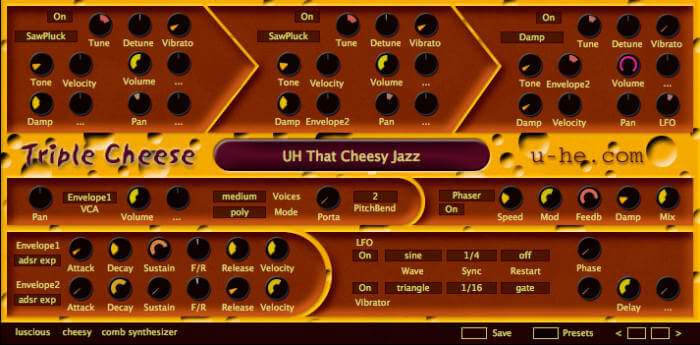 After over a decade of constant updates, Triple Cheese has morphed into a sonic beast.  This comb-filter based synth boasts more than a dozen banks and some ethereal delays that will hook you in from the get go. All in all, one of best synth VST plugins for those who prefer crystal clear percussion effects in their final mix.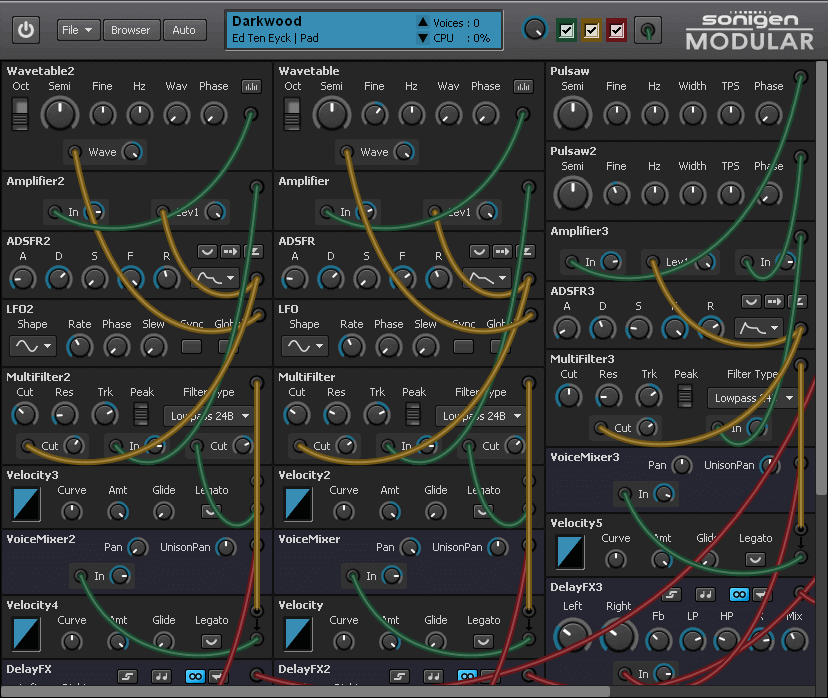 Look no further than Sonigen Modular if you seek a fully modular synth VST with an array of usable presets. You can choose from over 28 individual modules that can be connected to form of patch or preset for stacking up synth layers with finesse.
Not to mention, Sonigen's "WaveMaker" feature featuring an FFT display that lets you load, edit, and save custom waveforms and wavetables. However, tweaking the presets can be a daunting task.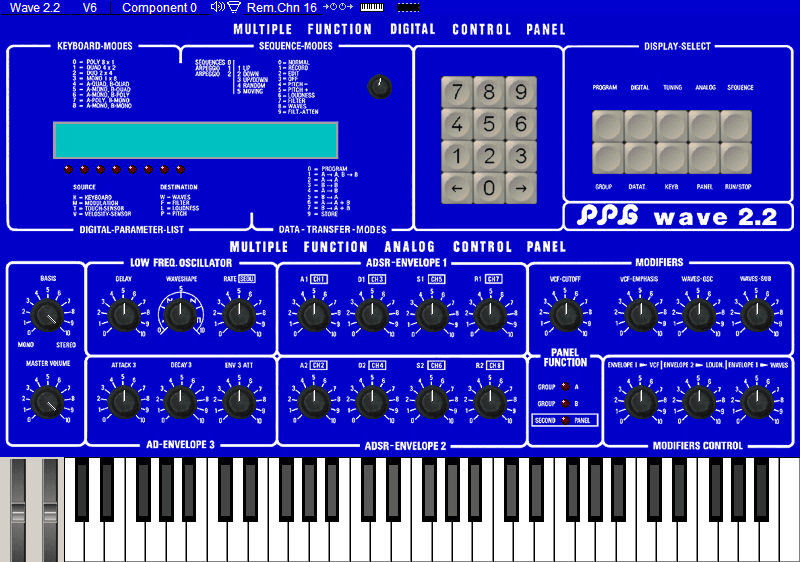 Emulating the iconic PPG Wave 2.2 and 2.3 wavetable synths with flawless panache, WaveSimulator brings forth indelible analogue-style filters and sweepable wavetables that recreate the sorcery of the original in full swing.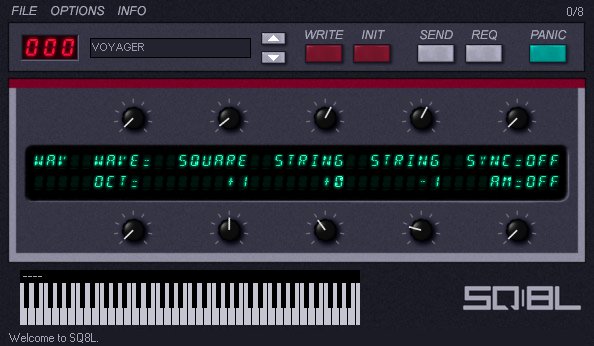 Replicated from the classic Ensoniq SQ‑80 wavetable synthesizer, SQ8L offers a  swanky menu-driven interface wherein you can attain those 80s atmospherics by just  pumping in sampled waveforms via a traditional analogue signal path.
And…that's a wrap! Did you like our list of the best Synth VST/AU and compressor plugins that are free? Let us know in the comments.