With the advent of technology, downloading videos on Android devices is no more tedious. Nowadays, the android realm is infested with hundreds of apps that can download HD videos from a horde of video sharing and streaming sites such as YouTube at the flick of a finger. However, most of these apps can be riddled with adware and whatnot! Hence, if you were looking for a good long list of the best video downloader apps for Android in 2022 that are totally safe, this is your go-to destination!
Almost all the video downloading apps on our list are free and boast full HD resolutions. If you have a fast WiFi or internet speed/bandwidth, these apps will download your favourite videos instantly.  Apart from YouTube, these free video downloader apps are equally deft at downloading videos from Vimeo, Dailymotion, Facebook, Tumblr, Twitter and many other sites. So without further ado, let's get started.
12 Best Video Downloader Apps for Android in 2022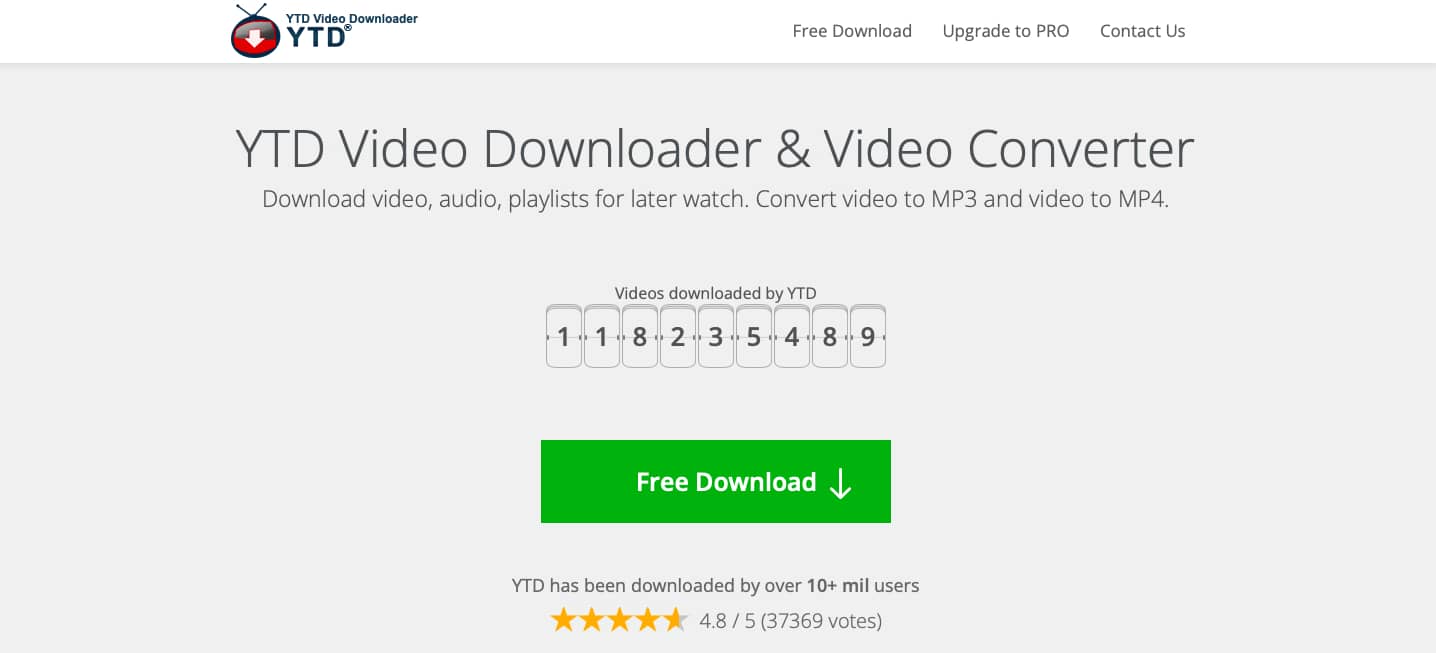 YTD Downloader & Converter is a very popular video downloader that can download entire video playlists from over 50 streaming sites. Whether it is YouTube, Vimeo, Facebook, DailyMotion, you name it. Moreover, as the name shows, YTD is also a great tool to convert your favourite 1080P HD videos into a plethora of formats such as MP4, MOV, WMV, MPEG , 3GP, MPEG and even AVI.
YTD comes with a slick automatic download resume feature that instantly retries failed downloads when your internet connection fails. If you purchase the pro version, there's more features in the offing.
Not only can you download UNLIMITED videos from lots of premium streaming sites but also do offline playback and download multiple videos at the same time. Try YTD Video Downloader and Converter PRO today for free!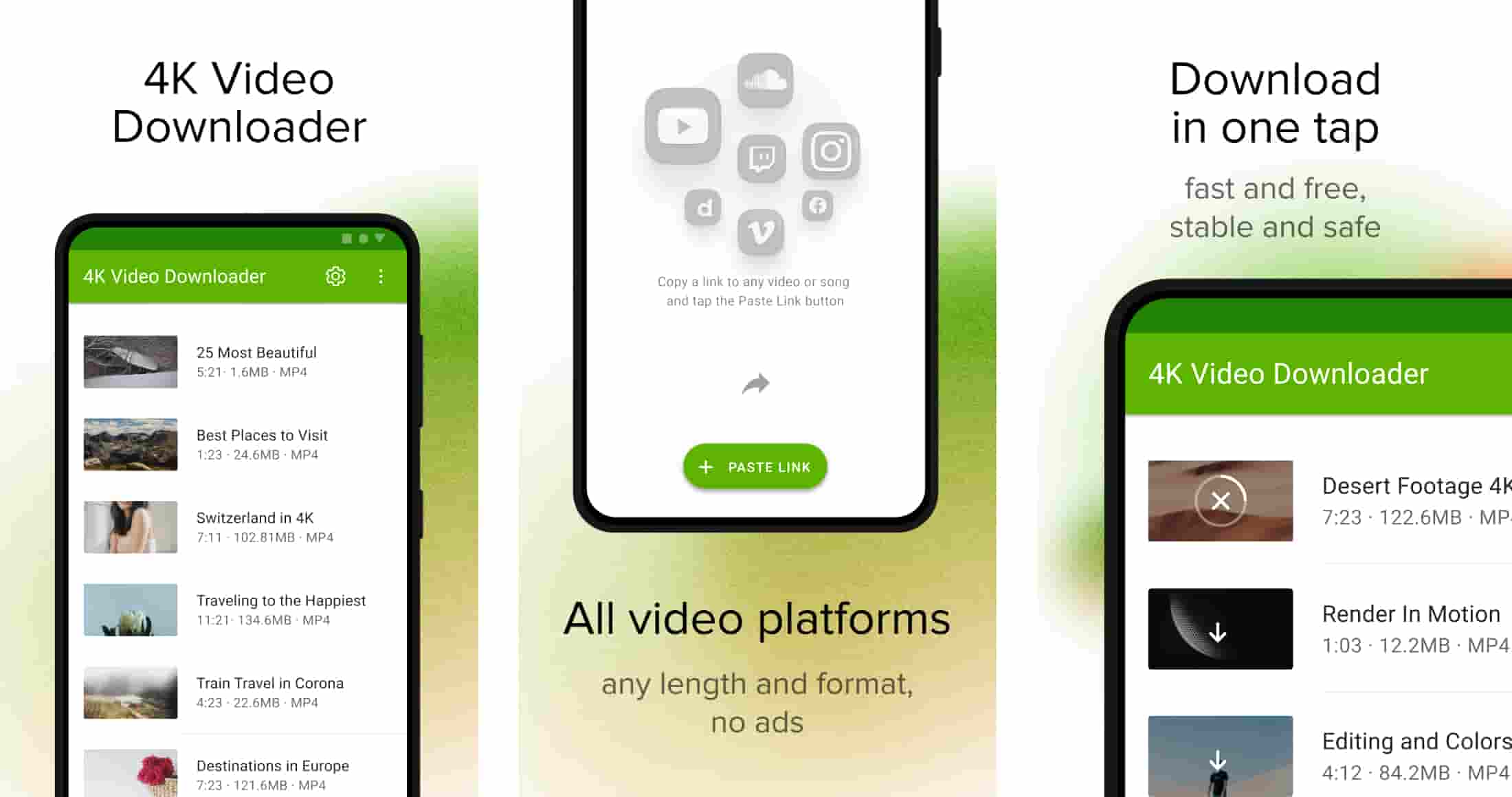 A Massively popular program, 4k Video Downloader is a nifty video downloading solution available on Android, Windows and Mac OS platforms. For starters, you can download videos in 8K, 4K, 1080p HD, and 720p in a pretty much lossless way.
You can easily pull videos from YouTube, Vimeo, Tik Tok, DailyMotion, Facebook and even download streams from Twitch at the flick of a finger. Furthermore, 4K Video Downloader also lets you download your favourite high-definition movies, TV series, 3D Videos, as well as videos recorded in 360 degree angle.
You can even download private YouTube videos/playlists without signing in – provided you have the link. All this and more for free! In fact, you can even extract subtitles and annotations in YouTube videos, save them in SRT format in over 50 languages and stream those videos with subtitles in offline mode.
3) Snaptube
A well-rounded app for downloading videos on Android phones, SnapTube is absolutely free and lets you discover new videos thanks to a universal search button that skims through videos hosted on many popular sites like LiveLeak, YouTube, and DailyMotion.  
Better still, you can download multiple videos simultaneously with ease and grace. There is also an option to pause and resume your downloads as you deem fit. SnapTube also supports multiple resolutions including UHD & QHD. On the downside, you will have to put up with intrusive in-app advertisements. 
4) Videoder
Touted by many as one of the best video downloader apps online, Videoder lets you download, stream, and convert movies, videos and music from a plethora of sites for free. We are talking about the likes of Youtube, Facebook, Vimeo, Instagram, Dailymotion, and over 20 other online streaming sites.
Not to mention, you can download your favourite videos in formats including UHD (4K), QHD (2K), FHD and HD. You can also extract the audio from a video file thanks to a nifty conversion feature on Videoder. This is especially useful whilst converting a video to audio/Mp3 format from YouTube. However, on the lines of Vidmate, this app is currently not available on the Play Store.
5) Free Video Downloader (FVD)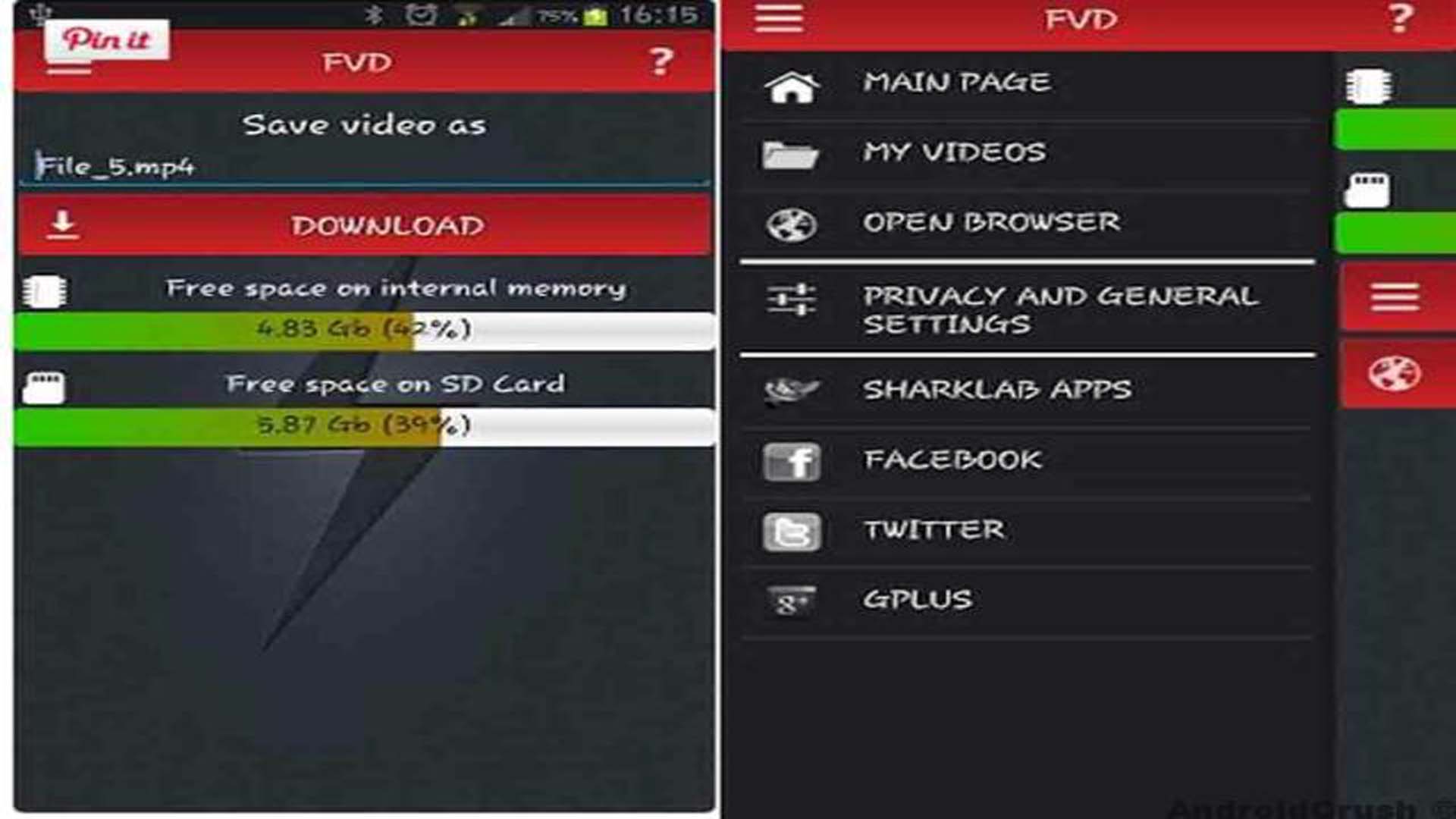 If you like having a huge collection of videos to watch in your down time, Free Video Downloader should definitely be on your radar. Although the UI is quite stripped down, you can instantly download high-definition videos from any website within a few clicks. What's more, you can select the video format before commencing the download.
As the name suggests, you can download tons of videos for free without shelling out a dime. On the flip side, users cannot download YouTube videos with this app due to some legal hassles.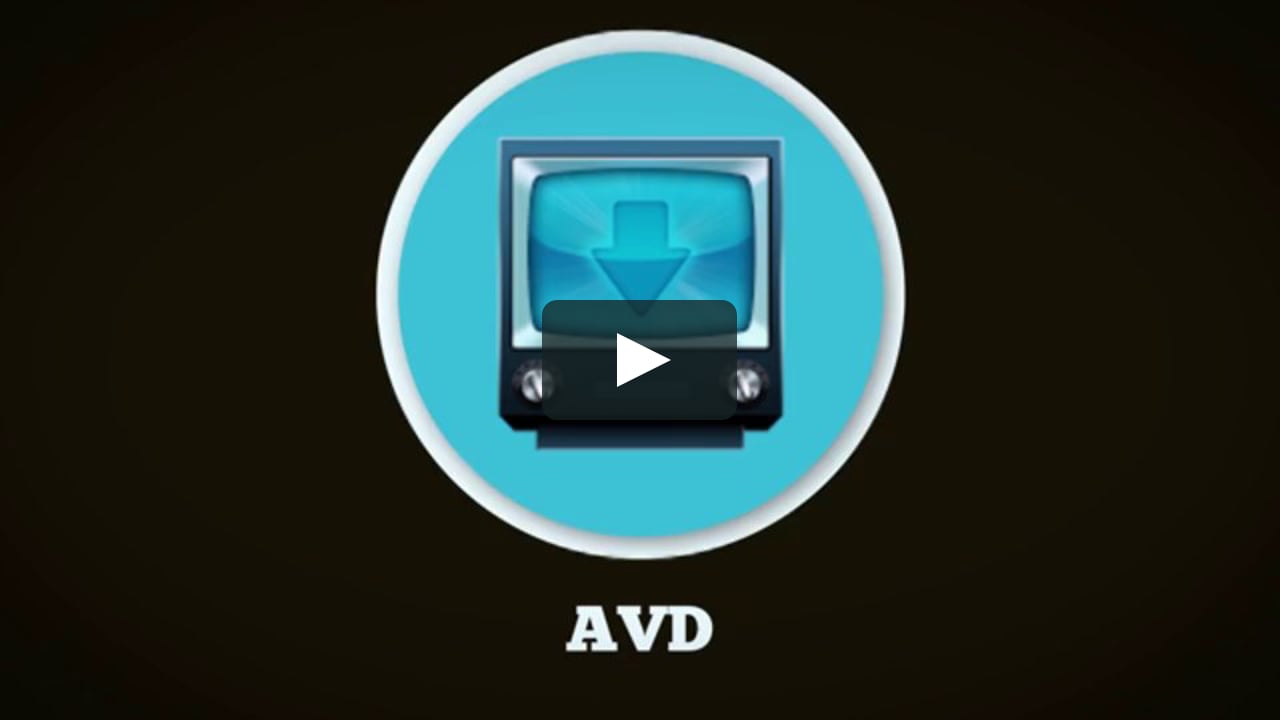 Looking for a quick solution to download HD, 1080p, and 4K videos for free on your Android smartphone? Well, Android Video Downloader is worth its weight in gold for many reasons. It supports video grab from almost all the major video sharing sites albeit YouTube is not supported. 
AVD also sports a hands-on built-in browser for Android mobile that makes skimming through videos a breeze. The UI is particularly spic and span and stands apart from the rest. All together, it is one of the best video downloader apps if you are not solely fixated on downloading videos off YouTube.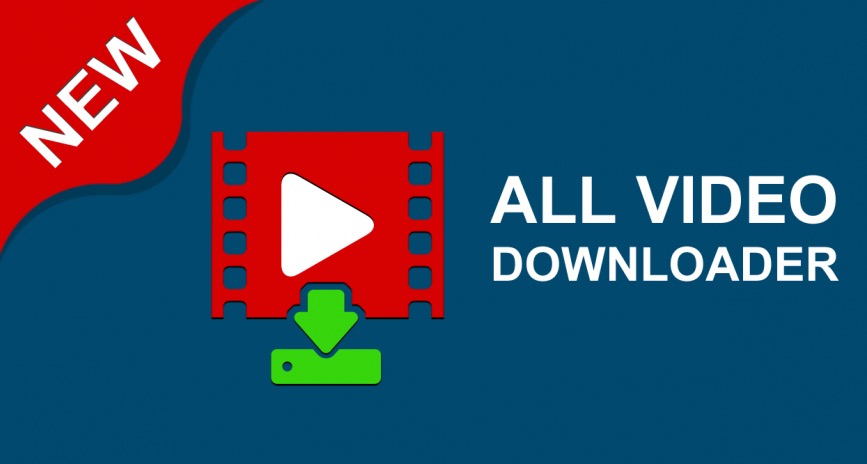 Thanks to a stripped down and decluttered interface, you can download videos without any fuss via the All Video downloader app. Besides videos, this slick app also lets you grab HD images, and keeps the original quality intact.
All Video downloader is also compatible with almost all the major web browsers out there as it automatically detects videos that are ready to be streamed and provides a download option simultaneously on the side. 
8) Tubemate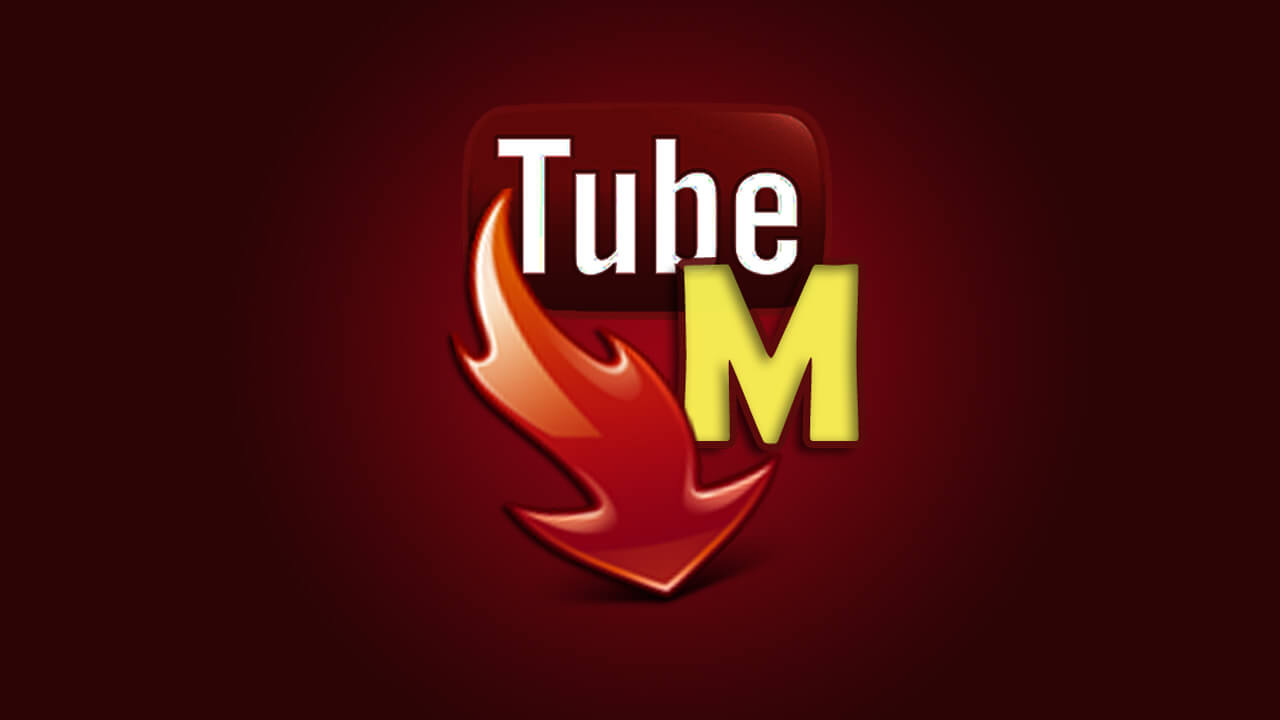 With a fluid UI and robust mechanism for downloading videos aplenty, TubeMate is an effective app that can be used to download videos off YouTube. For starters, you can choose the quality and file format of the video and the videos get automatically stored in your Android phone's memory.
What's unique about this app is that it comes loaded with an inbuilt browser wherein you can search for the sites that host your preferred videos. The interface is very easy to use without unwanted rick racks and you can even download videos hosted on multiple video sharing and streaming sites. 

Symbolic of its name, Fastest Video Downloader is a no-frills attached simple solution to  download online videos on your Android mobile for offline usage. The novelty factor, of course, is its fast speed that lets you download videos at blazing fast speeds. Which is why, it is one of the best video downloader apps on the market right now. 
Like most of its counterparts on our list, Fastest Video Downloader lets you pause and resume video downloads without any fuss.
10) KeepVid
After being in the game for many years, KeepVid has evolved into a beastly app that is a must-have on every Android device. You can do it all with this app, from downloading YouTube videos at blazing fast speeds to snagging videos from sites such as Tumblr, LiveLeak, Facebook, Twitter to name a few.  
What's more, KeepVid also sports an inbuilt video and audio player that comes in handy whilst you download videos in HD and 4K resolution. Not to mention, you can download Youtube videos as MP3 files without using an external audio plugin.
11) Instube

A reliable app with super-fast download speeds, Instube can snag videos off Instagram, Vimeo, YouTube and Twitter. Better still, you can choose the quality of the video before starting the download process.
Furthermore, you can directly share YouTube videos within the Youtube app to InsTube without wasting any time. All in all, InsTube is highly-customizable and one of the best video downloader apps wherein you can add bookmarks and also create private folders to hide downloaded videos.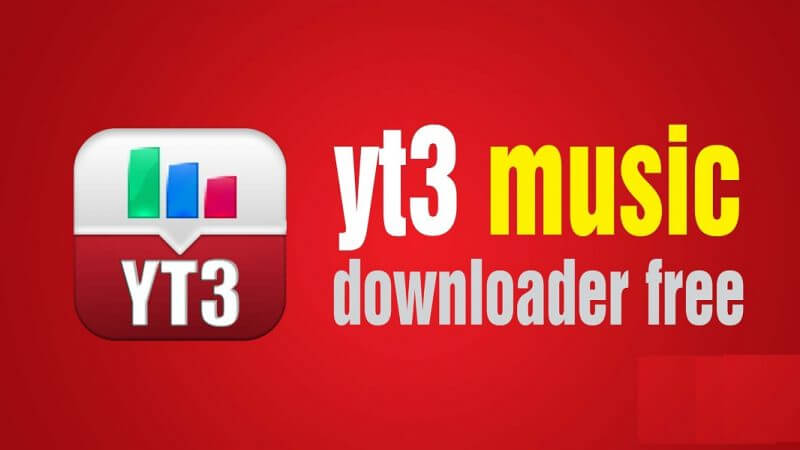 Rounding off our list is a video downloader app that is entirely dedicated to YouTube. Simple and easy to configure, YT3 YouTube downloader lets you download YouTube videos in MP4 and MP3 formats. You can also suss out the preview button that lets you have a peek at a video before you commence the download. 
On the speed front, the download speeds are satisfactory although YT3 does give you an option to choose from either low or high-quality videos. On the downside, this app cannot be used to download videos from other sites barring only YouTube. 
And…that's a wrap! Did you like our list of the best video downloader apps for Android 2022? Sound off in the comments.