The Genshin Impact community is always buzzing with news of upcoming characters, whether confirmed by Mihoyo, glimpsed in trailers, or dug up through Genshin Impact leaks. With new updates coming out almost every six weeks bringing fresh events, storylines, characters, and more, there's always a new titillating titbit to speculate over. And one of the characters on our radar is the mysterious, cold-natured but intelligent young man, Cyno.
Genshin Impact's Cyno has appeared previously in the official manga, as well as a preview that came out way back in 2020, near the game's release. Since then, you've been speculating when Genshin Impact Cyno's release date will be, what weapon he'll wield, what element he is, and more. Luckily, you don't have to wait much longer to get your answers. Here's everything we know about this elusive, white-haired scholar at the moment.
If you want to keep up with the latest characters in Mihoyo's hit RPG, check out our Genshin Impact tier list and Genshin Impact next banner guide. We've also got a list of Genshin Impact codes to keep the freemos flowing, so you'll be able to pull on Cyno's banner when he eventually arrives.
Who is Genshin Impact's Cyno?
Cyno is a character that first appeared in chapter 12 of the official Genshin Impact manga, as well as the Teyvat chapter storyline preview. Also know as General Magamatra, he's in charge of supervising the researchers of Sumeru Akademiya, and is said to be extremely efficient when he gets down to work.
However, those who get close to him might just see his goofy side – like poor Genshin Impact's Tighnari, who unsuspectingly struck up a friendship with the dutiful general, and has never been able to escape his bad jokes and lame puns since.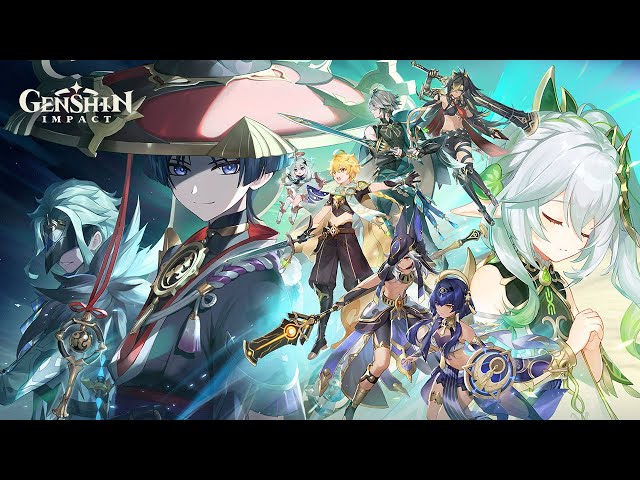 What is Genshin Impact Cyno's weapon and element?
As of the 3.1 livestream, Hoyoverse officially confirmed that Cyno wields an electro vision, and the polearm is his weapon of choice. This makes Cyno the second male electro character since launch, with the other being Genshin Impact's Razor. Funnily enough, Razor and Cyno share some clear physical similarities, and the way they control their element is pretty alike – we wonder if they're related at all?
Outside of this, we're not too sure of all the details and stats on Cyno's skills and attacks right now, but we'll be sure to update this guide as soon as we've crunched some numbers.
When is the Genshin Impact Cyno release date?
During the 3.1 livestream, Hoyoverse confirmed that Cyno will be featured on a limited banner during the first phase of the new update, alongside fresh four-star, Genshin Impact's Candace. Therefore, after so long waiting to see him in action, Cyno finally joins the roster on September 28.
And that's everything we know about Genshin Impact's Cyno at the moment. Be sure to check back from time to time, as we'll update this guide with any new information as we get it. In the meantime, check out our list of the best games like Genshin Impact for something new to play.