Looking for free sound effects to add in your videos? No matter what project you are working on, you can download a smorgasbord of high-quality audio effects without worrying about royalties. Sounds good? We scoured the web to collate a list of some of the best websites for downloading free SFX that come in handy for all scenarios.
Now, you can spruce up your videos with some unique background audio effects without busting the bank and add more colour and depth to your storytelling on commercial and personal projects. So, are you ready to find out these amazing resources for snagging free audio effects online? Let's get started fellas.
20+ Best Free Sounds Effects Sites 2022
1) SoundBible

One of the rare gems where you don't have to login and download boatloads of creative Commons-protected free SFX, SoundBible boasts over 2,000 free sounds for music production students, filmmakers and video editors.
It also features a royalty-free section where you can snag free SFX for commercial purposes.
2) 99Sounds

Snag a dazzling array of high quality sound effects created by pro sound designers on 99Sounds in a jiffy. It boasts a massive library of eclectic SFX that will spruce up your background audio tracks and add a new lease of life to your videos.
3) Freesound
A collaborative library of audio snippets, recordings, samples, and bleeps, FreeSound provides all the SFX goodies under one umbrella. You can instantly download numerous free sound effects and gauge their quality by checking ratings.
4) SoundJay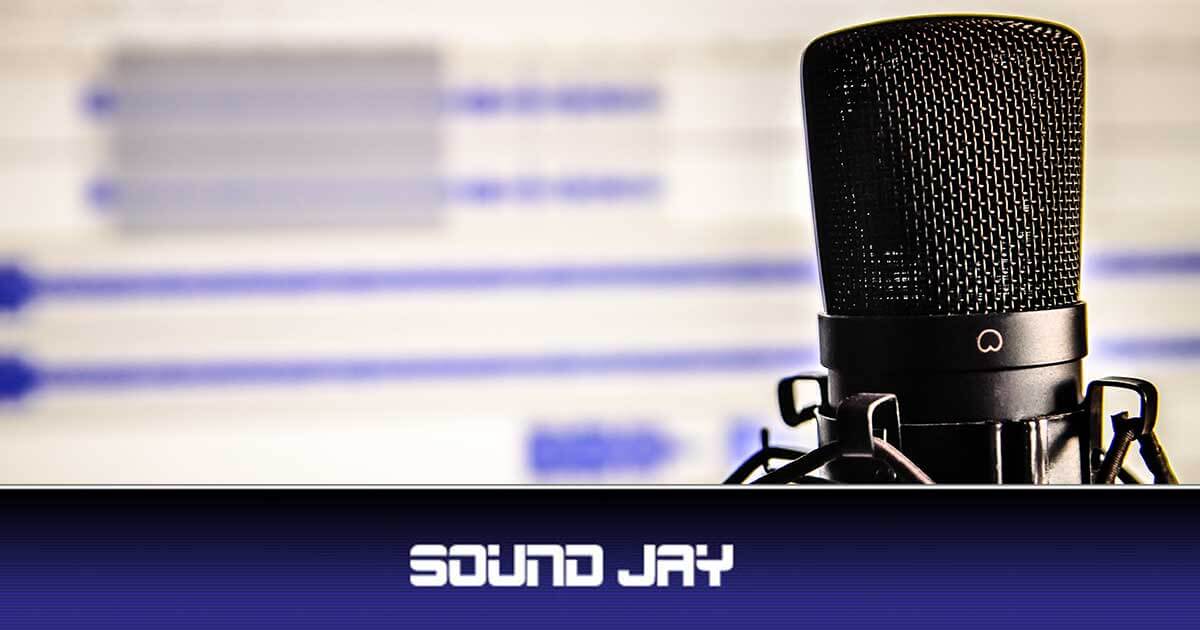 A renowned titan in the realm of free sound effects, SoundJay provides royalty-free 16-bit stereo soundtracks at 44.1 kHz or 48 kHz quality. You can quickly traverse through a melange of categories and download away all the SFX gold.
5) SoundGator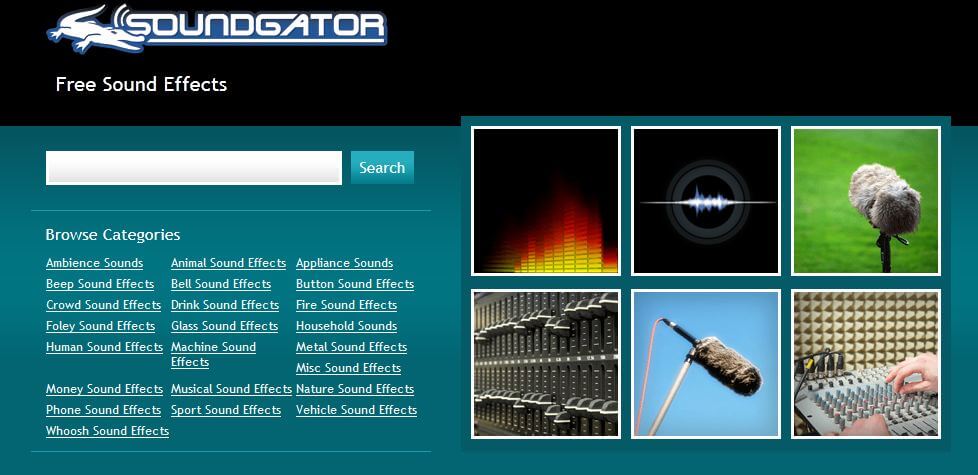 If you are scouting for some quirky and hard-to-find SFX, SoundGator is your go-to destination. You can snag unique sounds from smoke alarm, typewriter, to pencil sharpener, you catch the drift.
6) AudioMicro

Revel in high-quality 320 Kbps sound effects thanks to AudioMicro which is a fine repository of audio effects including electronic sounds, animal sounds, Halloween and horror sounds.
7) RocketStock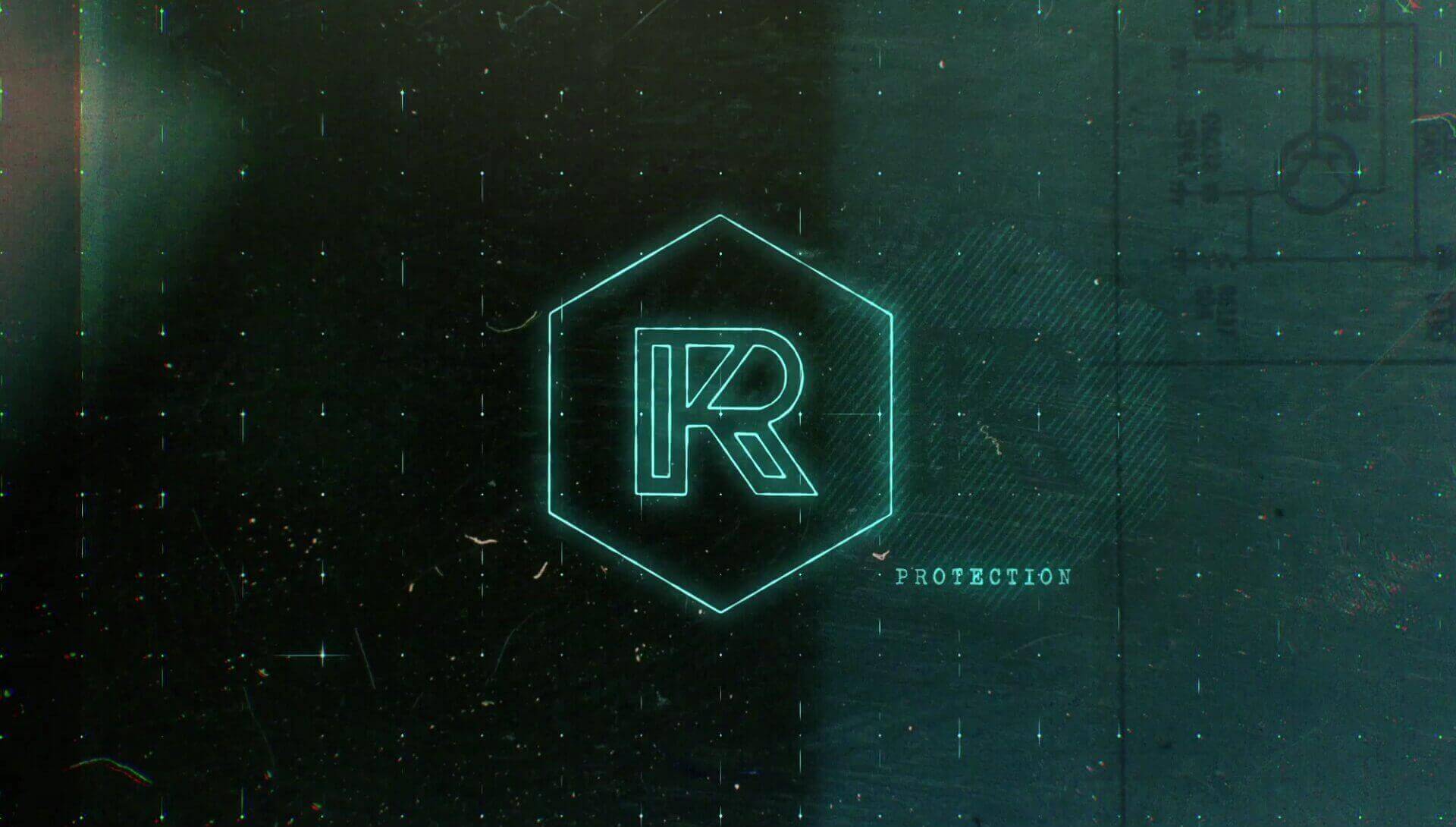 Snazzy free sound effects galore at RocketStock where one can download digital Glitch and horror sound effects. RocketStock provides 10 of its free trademark distortion SFX to compliment your corrupted visuals. It also offers a nifty corruption pack with 120 glitch and distortion/transition elements.
What's more, RocketStock also boasts curated collection of 30 free horror sound effects includes risers, screeches, growls, blood and guts, creepy whispers, and more.
8) GrSites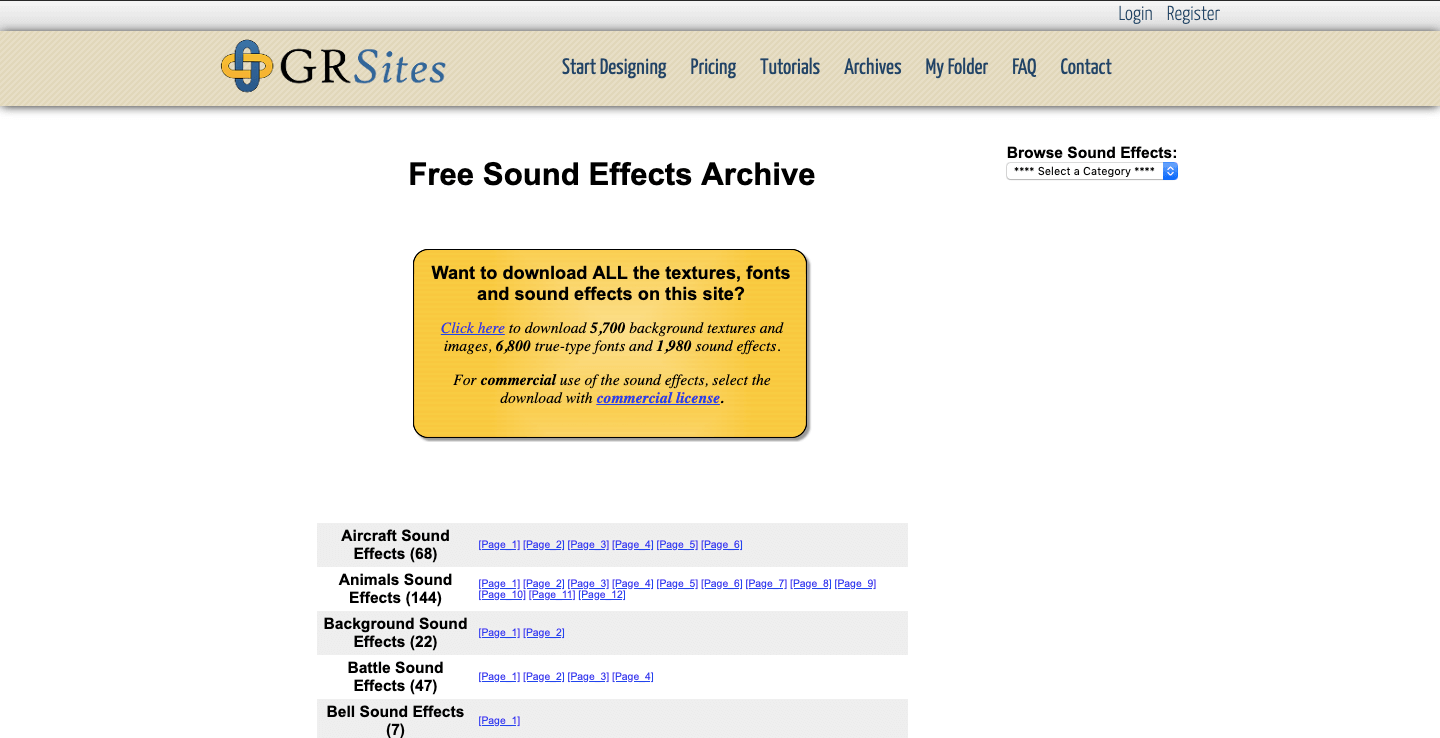 Haven for diverse SFX aplenty, GRSites lists all its soundtracks under Creative Commons license. So, you can use them in commercial projects without giving away credit to anyone. Simply navigate to the site and download tons of sound effects such as sabre sounds, bullet/gun sounds, etc. with utmost aplomb.
9) Looperman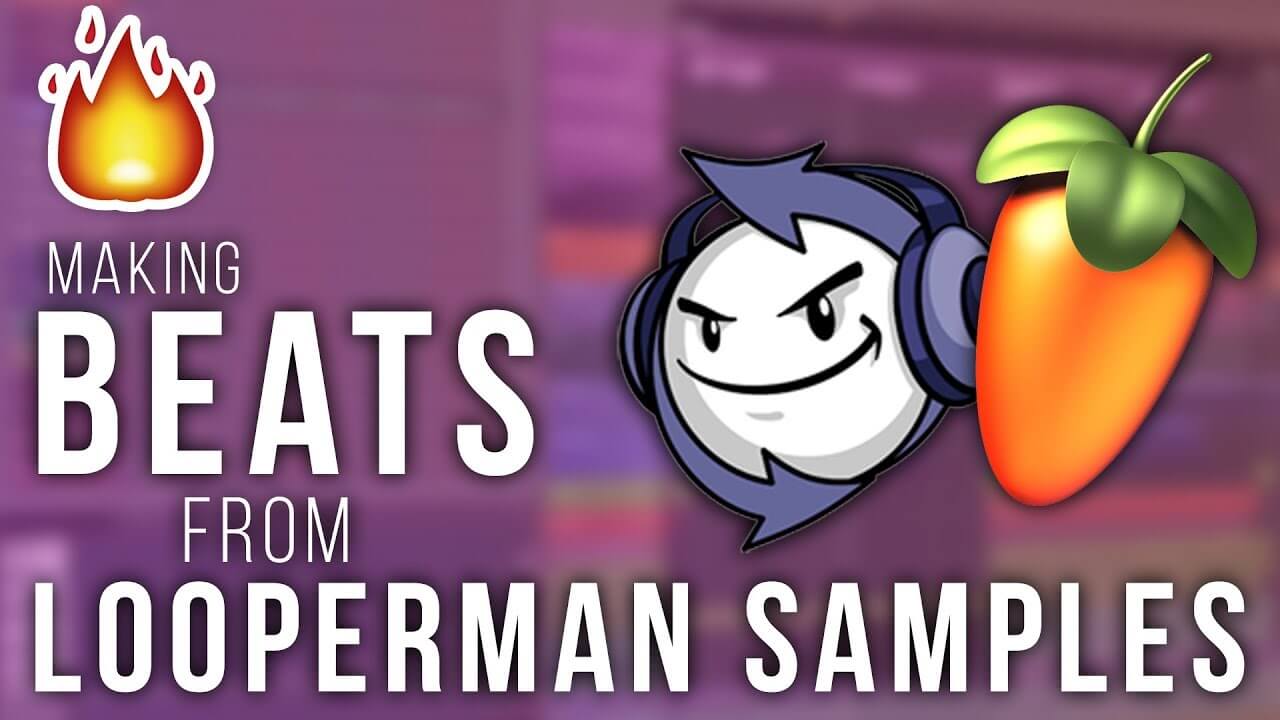 A pioneer in the royalty-free SFX realm, Looperman is a goldmine for snagging sick EDM, hip hop and DJ loops, and samples. The robust community of Looperman uploads these free SFX for the masses. As of 2019, Looperman boasts over 83,000 loops and sound effects.
10) CalmSound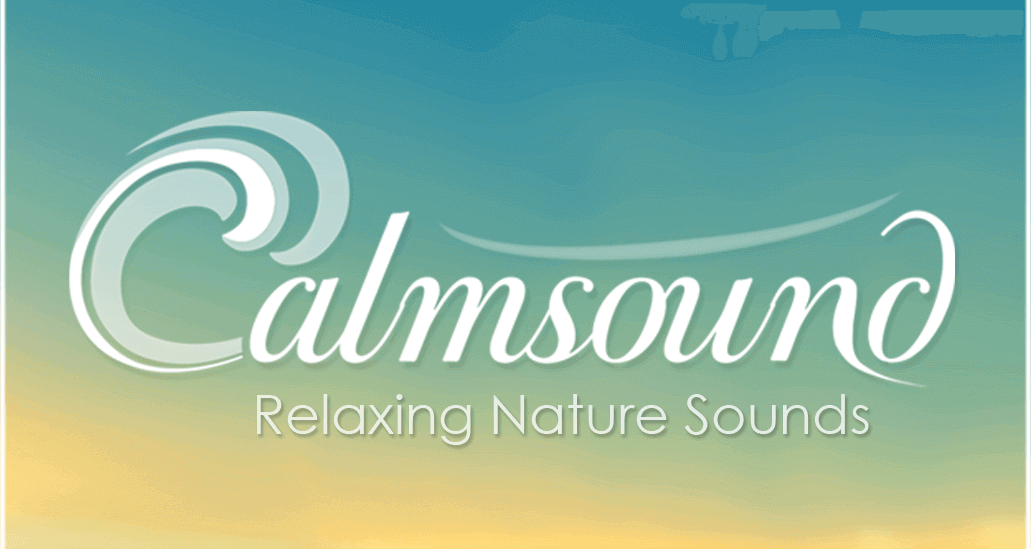 Want to download music pertaining to soothing nature sounds? Well, CalmSound is a free sound effects site that offers serene and vibrant sounds mostly denoted to the nature such as rain sounds, thunder and hail storm sounds, et al.
11) Ambient Mixer

Symbolic of its name, Ambient Mixer offers soothing ambient sounds that will put to to sonic slumber. This site offers very peaceful and relaxing free sound effects that will instantly chill your mind. Furthermore, it also boasts tons of audio templates and a slick mixer as well.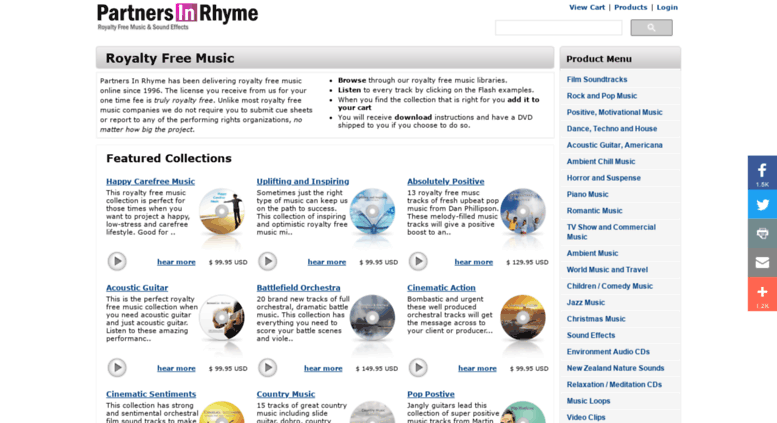 Looking for royalty free sound effects from a plethora of musical genres? Say no more for Partners in Rhyme has your back. The site features diverse SFX effects from genres such as rock, disco, hardstyle, pop and more.
13) Premium Beat

A gigantic repository of fine samples, PremiumBeat offers over 120 sound effects classified into many categories. What's more, these SFX are royalty free so you can use them in commercial or personal recording projects.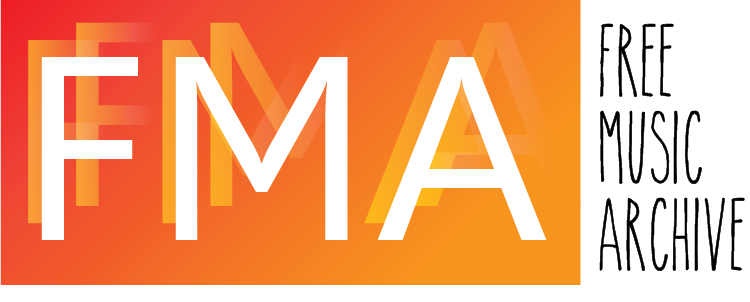 You guessed it right, Free Music Archive is a database of tons of royalty-free sound effects which you can download and incorporate in your plays, DJ sets, background music scores without worrying about song credit formalities.
15) Memozee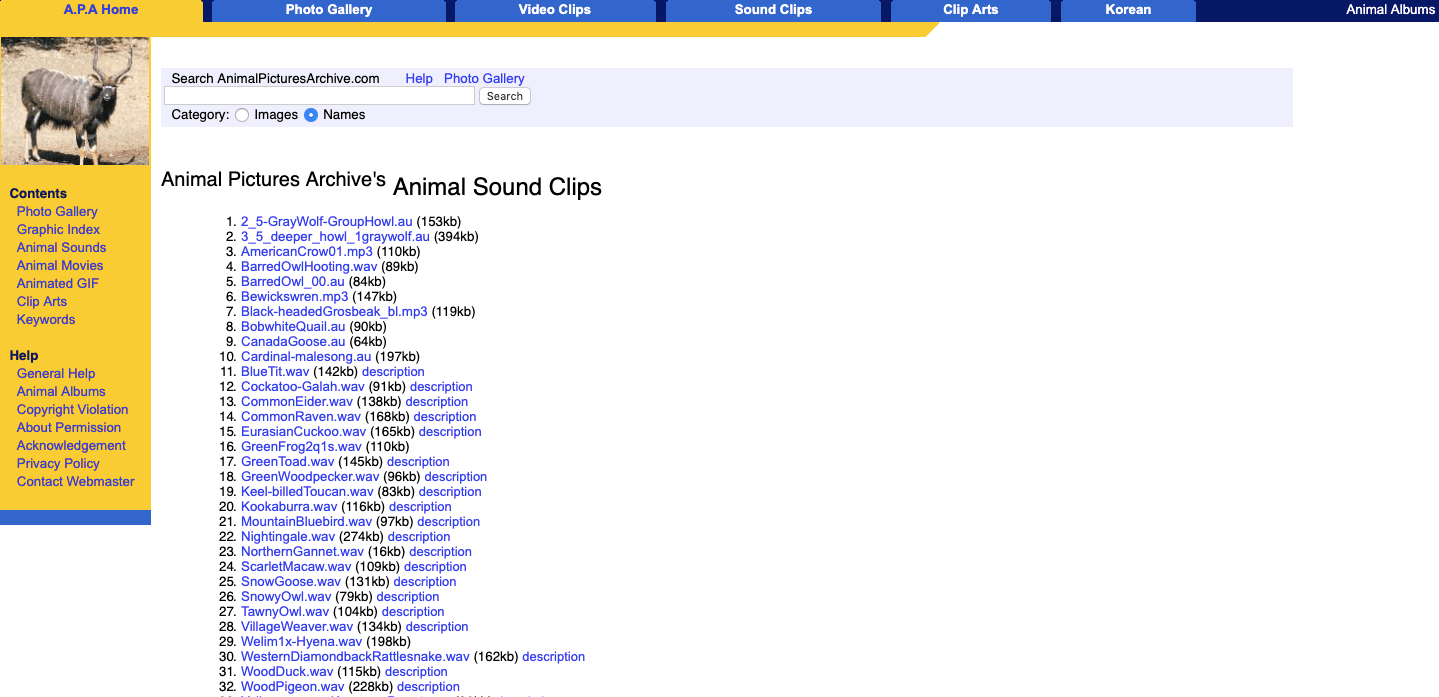 If you are looking for adding some authentic animal sound effects to your project, head over to Memezee where you can snag over 280 free animal sounds. What's more, the site offers descriptions about specific animal sounds which come always handy once you download them.
16) ZapSplat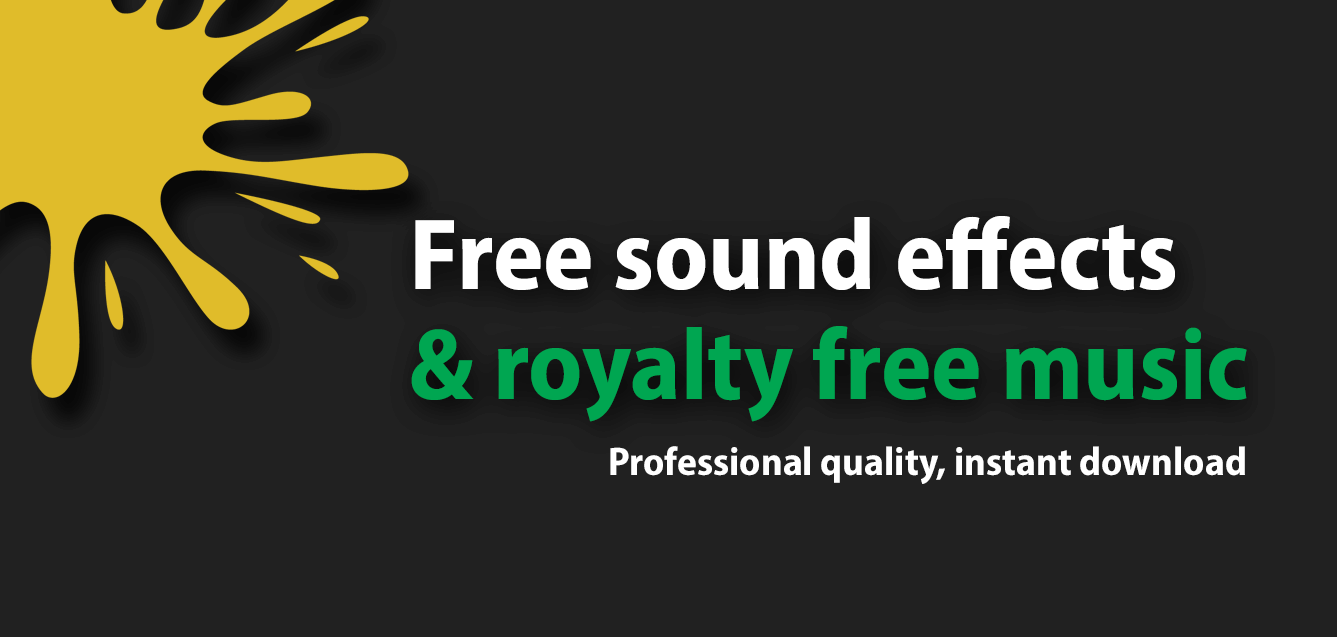 Seeking professional sound effects without busting the bank? Look no further than ZapSlat and attain thousands of professional sound effects from categories such as horror, nature, cartoon, etc.
Better still, ZapSplat frequently updates its SFX library so that users can avail new and interesting sounds.
17) PacDV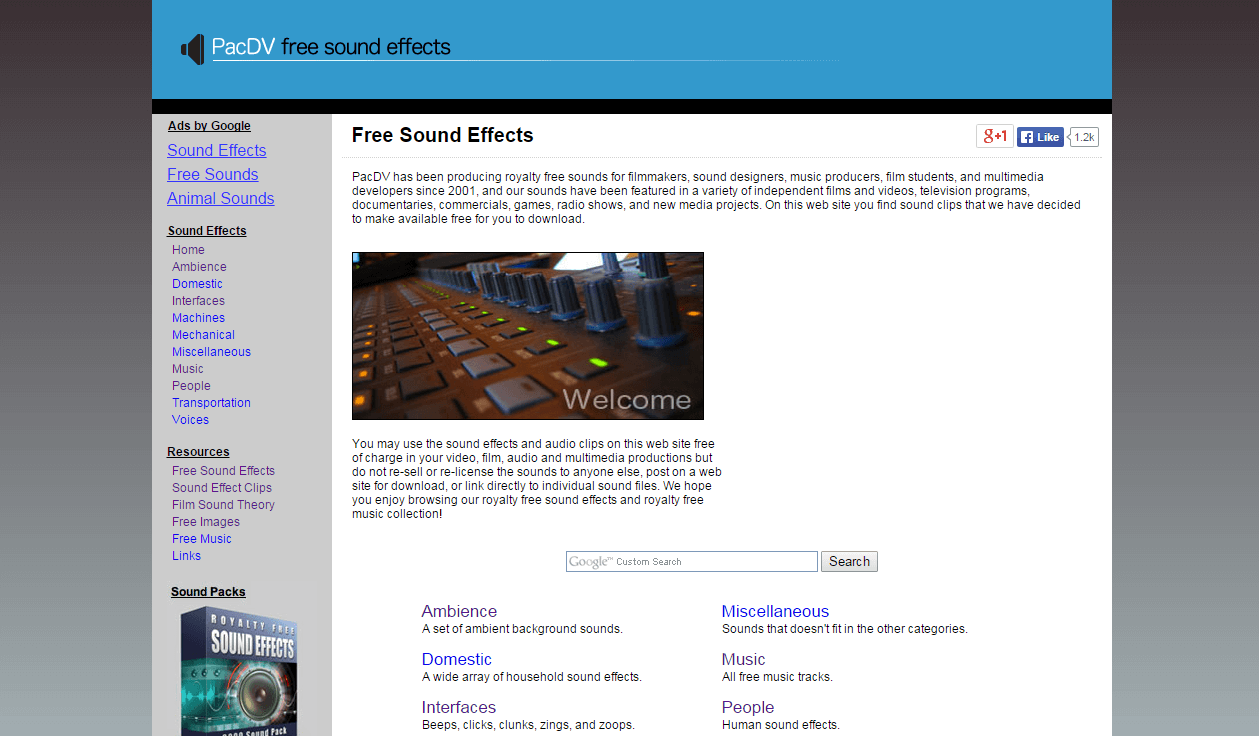 Another great destination for snagging sick royalty-free soundtracks for music producers, filmmakers, and video editing enthusiasts, PacDV boasts SFX that is ideal for use in games, documentaries, and commercials.

Get your hands on more than 5000 rad royalty free effects recorded and produced by the SoundEffects Plus team. You can download and use them all you want under the free creative commons license.
19) Community Audio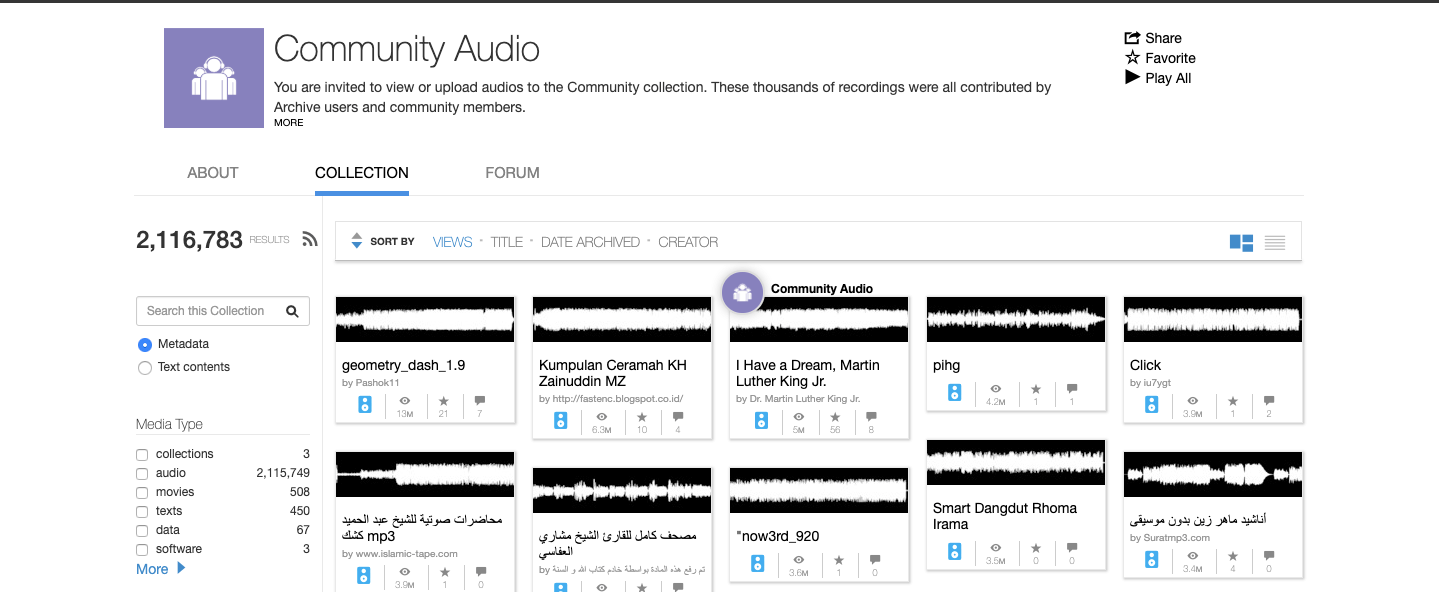 Podcast enthusiasts rejoice for Community Audio boasts thousands of eclectic sound recordings compiled by dedicated community members and generous contributors. You can preview SFX before commencing downloads.
20) Videomaker.com

With a lucrative package of over 101 free sound effects, Videomaker should definitely be on your radar if you are a filmmaker or video editor. Some snazzy SFX include background music, airborne sounds, doorbell, booing crowd, and more.
And…that's a wrap! Did you like our list of best free sound effects sites of 2022? Sound off in the comments.