HoYoverse' massively popular gacha ARPG, Genshin Impact is finally getting its very own anime series! Recently, HoYoverse CEO, Dawei, and Head of Marketing (Mainland China), Michael shocked Genshin fans with an awesome announcement confirming the production of an anime adaptation based on the hit video game.
The project is headed by Ufotable, a prominent figure in the anime industry. The studio has numerous well-received shows under its belt, Demon Slayer: Kimetsi no Yaiba, Fate/Stay Night: Unlimited Blade Works, and Fate/Zero. With the addition of Genshin Impact's anime to this impressive collection, the studio will have gained the admiration of several thousands of Genshin fans across the globe.
When Is Genshin Impact's Anime Expected To Release?
We have yet to determine for sure; HoYoverse's project (unofficially) includes 12 episodes, of which a fourth have been completed, taking 18 months. So, judging by these numbers, we should be expecting a release in mid-2025 to 2026.
Viewers can find the show trailer at Genshin Impact's Youtube channel, or alternatively:
Genshin Impact also released another video:
This video trailer was produced by Sun Creature Studio, who have done similar, short-license based projects with Riot Games. It is important to mention, this video has nothing to do with Genshin Impact's anime project with Ufotable.
What Was Genshin Impact's Anime Trailer About?
So far, the trailer revealed three the siblings, and Paimon. These scenes do not depict anything specific thus far, with shots of Paimon smiling and the twins holding hands.
All of the scenery shown is from Mondstadt. The magnificent shots focus on Mondstadts scenery, showcasing the region's ruins, waterfalls, and rolling planes. Furthermore, Ufotable also treated us to an incredible shot exhibiting Dragonspine's, showing a bird's eye view from the wispy skies of Mondstadt.
Strangely, towards the end of the trailer, HoYoverse presented an entirely different scene, with rocks floating in the sky and Venti's statue atop a stone pedestal in a setting that some may find difficult to recognise.
What Can We Expect From Genshin Impact's Anime?
So far, HoYoverse has yet to reveal what the anime story will be about; some players have speculated a recap of our journey through Teyvat, and others have wished for some information and background stories on existing playable characters and NPCs. However, everyone's favorite (and most likely) speculation is a telling of the events from 500 years ago, the destruction of Khaenri'ah, and the Great Archon War.
What Does This Mean for Genshin Impact?
Genshin Impact's collaboration with Ufotable could launch the game's popularity to greater heights, all the way to Celestia perhaps. Case in point, Cyberpunk 2077's anime, Cyberpunk: Edgerunners.
The show debuted on Netflix on 13th September 2022, and ever since then, the game has seen 1 million daily players for four consecutive weeks. What made this adaptation so unique and effective was the incorporation of game references into the show; doing it properly and not over-referencing made for a refreshing watch.
Another great example of such a a show is arcane, based on the hit MOBA, League of Legends. HoYoverse is no rookie in storytelling, so let us hope for the best and better!
Genshin Impact Anime Leaks
Please take the following images and tweets with a grain of salt, traveler.
This tweet suggests that the anime will be based around the destruction of Khaenri'ah and the Archon War, spanning multiple seasons. Overall, a summary of Teyvat's dark and horrifying events will be laid bare for the players to witness.
A Reddit user, Nemneni83, shared the following image on the platform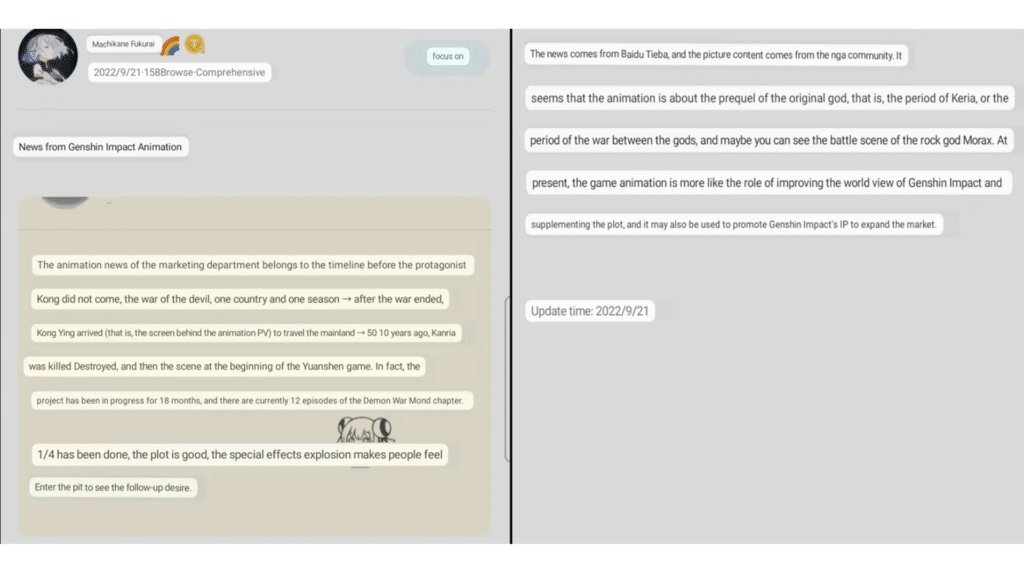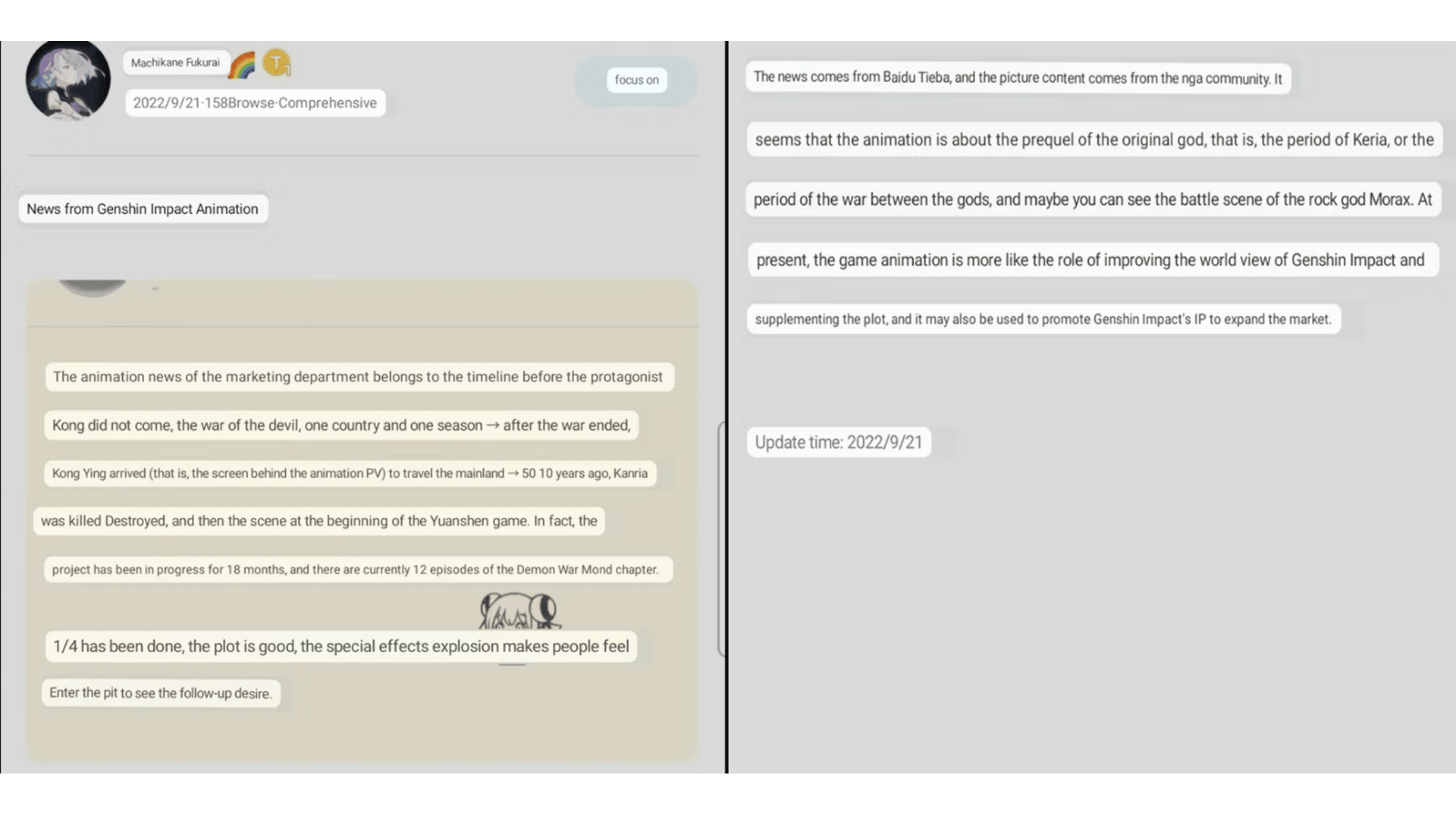 This conversation seems to be translated from the original text, probably written in Mandarin. The emergence of this thread compliments the previous tweet, i.e. both talk about the events leading up to present-day Teyvat.
Conclusion
What do you think about Genshin Impact's latest venture? Are you excited about the show? Will you watch be watching it with us? Let us know your thoughts in the comments!