Mojang has announced their newest addition to their collection of games – Minecraft Legends. But the announcement trailer left us without any in-depth information. So what's the Minecraft Legends release date, and what can we expect from this game?
Here's everything we know about Minecraft Legends and what we can expect from the new strategy-based game. 
What Is Minecraft Legends?
Packaged as an action strategy game, Minecraft Legends is a story that tells us about a hero. This hero left their mark on the Overworld, uniting all mobs under one cause – to stop an evil invasion. 
Piglins have gathered their forces and are attempting to invade the Overworld. As they rush through Nether portals and tainting the world, it's up to you to stop them.
Mojang revealed that Legends doesn't fall under the current Minecraft lore – or does it? Stating that this tale is neither fact nor fiction, Mojang has left us wondering where this legend fits in. Will it explain some ancient mysteries of Minecraft, such as the deep dark? Or is it just a story passed on from generation to generation of villagers?
---
Minecraft Legends Release Date
All we know about the Minecraft Legends release date is that we can expect the game in 2023. 
However, there is no official release day set. Instead, we can look at Mojang's previous release schedule to guess a date. For example, Minecraft Dungeons was released on the 26th of May 2020. Then, the Nether Update was released one month later – June 2020. 
We can expect to see Minecraft Legends in early spring 2023. However, we'll get a concrete date later this year, and we'll keep you updated.
---
Up until recently, there wasn't much information available on Minecraft Legends. We had a teaser trailer but that was pretty much it. However, on August 25, the devs came out with the Minecraft Legends: Fiery Foes trailer. It doesn't show much about the actual context of the game, but it definitely looks super good.
In Legends, instead of fighting mobs, you're going to be leading your own mob army. There's not going to be much crafting involved, the likes of which we normally see in the classic Minecraft we've grown to love.
---
Minecraft Legends Details
While we don't know much about the Minecraft Legends release date, here's what we know. 
Gameplay
At its core, it's based on strategy games. I can see us picking our teams – choosing who will come with us on the mission. Each character type will have its own abilities that we can strategically use to defeat the Piglin's challenges. 
Next, the game has action-pack mechanics. Again, these actions remind me of the mechanics in Minecraft Dungeon; however, there's a clear difference. 
The game aims to include familiar elements we already know, like mob types, biomes, weapons, and more. However, new aspects are also added – and we can't be more excited! 
In the trailer, we see new mobs like what looks like stone golems. We also see variants of mobs like a zombie farmer and armoured skeletons. Not to mention the diversity of Piglins we now get to fight.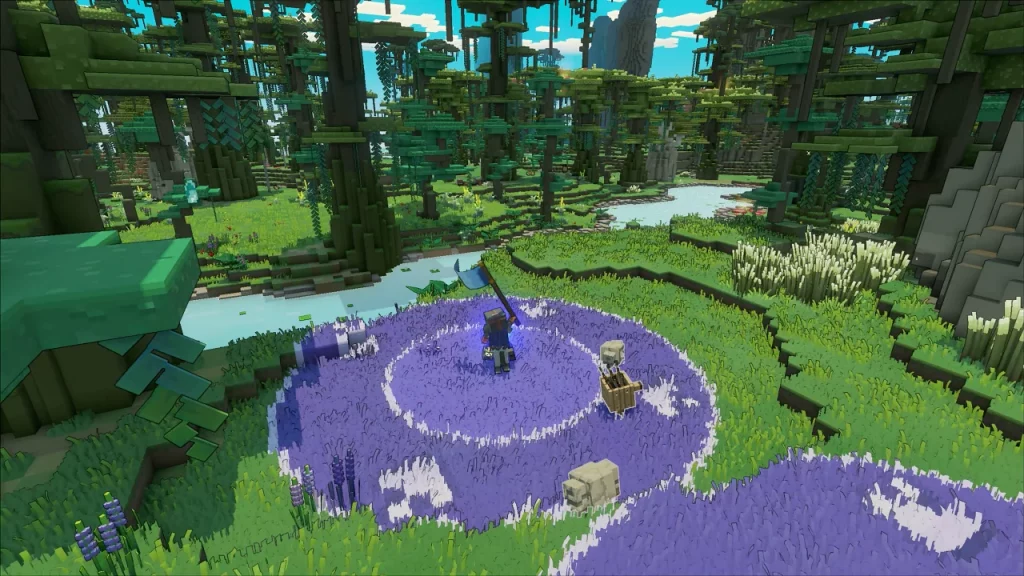 Game Developer Teams
Mojang announced that they're teaming up with Blackbird Interactive. Since they've had their hands full with Minecraft and Minecraft Dungeons, they decided they could do with the extra help. 
Blackbird Interactive (BBI) is an independent game developer located in Vancouver. They've worked on games such as Homeworld 3 and Hardspace: Shipbreaker. However, their game Crossfire: Legion is what caught my eye.
The game has similar gameplay aesthetics to what we've seen from the Minecraft Legends trailer. However, we also noticed that Crossfire: Legions is also classified as a strategy game where you build and customise your army. Will Minecraft Legends have similar game mechanics? We'll have to wait and see.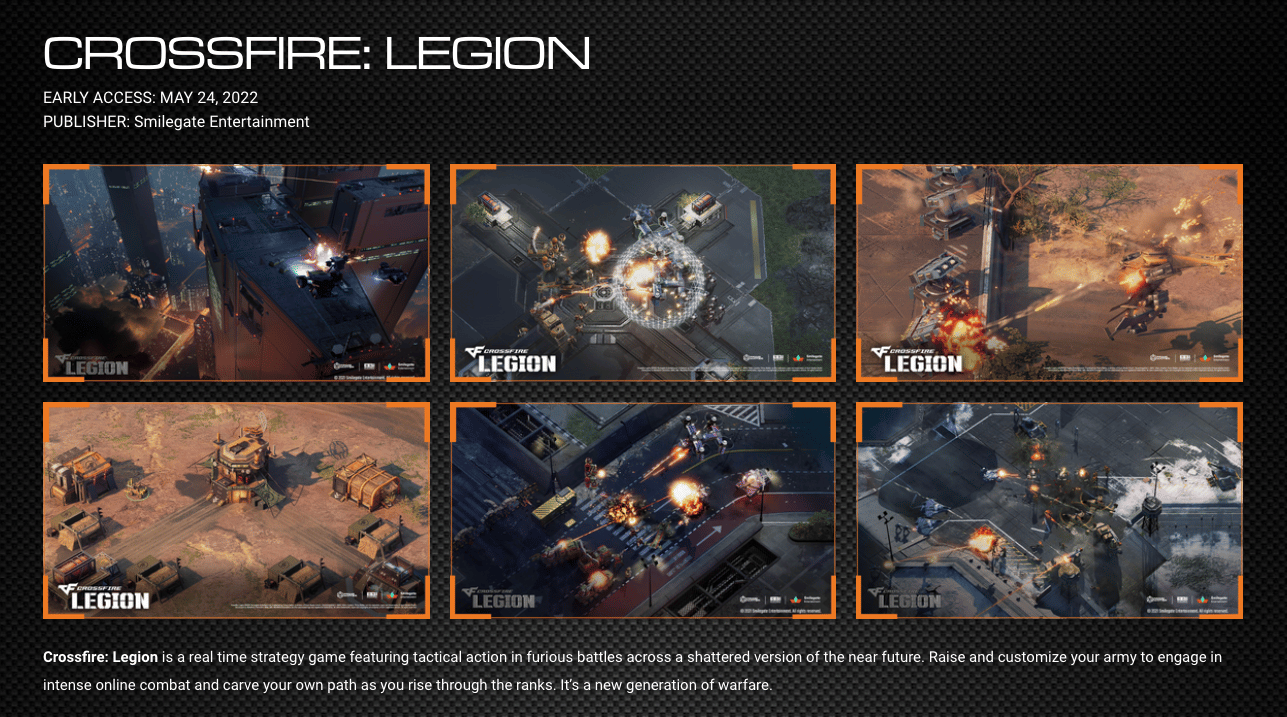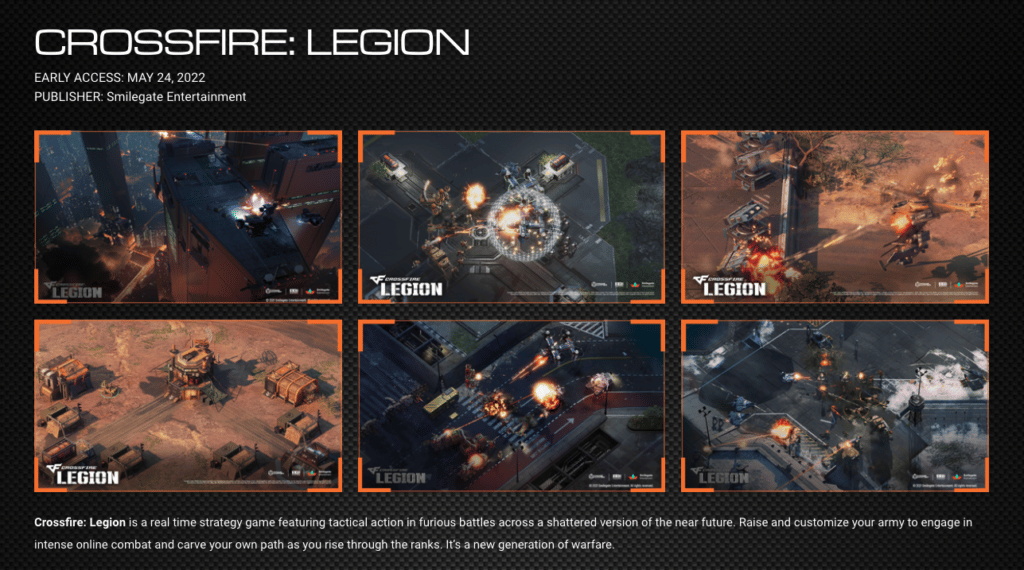 Everything We Know From The Developer Overview
Dennis Ries, the executive producer for Mojang Studios, was recently on the Xbox & Bethesda Showcase 2022. There, he revealed some new information that we hadn't heard before. 
Part of the gameplay will include exploring the new scenic biomes to collect resources. Then, you can build defences against the oncoming invasion of Piglins. Finally, you'll be able to defeat the Piglins and send them back into the Nether.
He also highlighted that the campaign will be narrative based with a story that unfolds as we play on. Lastly, he reiterated that while there is no Minecraft Legends release date, we can expect to see the game in 2023. 
Easter eggs
Ries highlighted an Easter egg that's been right in front of our eyes since Minecon 2018. Minecraft Legends was codenamed, Project Badger. If you go back, you'll see that Jens was wearing a shirt with a badger graphic. While we didn't know it then, it's a clear hint toward Minecraft Legends. This tells us that Mojang has been working on Minecraft Legends since 2018. 
Here's something a little more speculative. Since Ries said that we'll be fighting off Piglins and sending them back to the Nether. Is it possible that the ruined Nether portals throughout the world were portals this hero destroyed? We think it would be great to see Legends incorporated into the current Minecraft lore! 
---
Latest News
The announcement trailer was released on the 12th of June, and we haven't heard much news since. However, the official Minecraft article tells us more about the game's story. It also details how the game was developed and what we can expect from the gameplay. 
We've also followed Minecraft Legends on Twitter, hoping we will get a release date soon. However, their page has been quiet since the 12th of June. 
So far, Mojang has announced that Minecraft Legends will be available on the following platforms:
Xbox Game Pass
PC Game Pass
Windows
Xbox Series X/S
Xbox One
PlayStation
Steam
Nintendo Switch
If you're looking at playing Minecraft Legends on PC, you should check out what requirements you'll need. 
---
Final Thoughts
As we're halfway through 2022, the Minecraft Legends release date will surely sneak up on us. We can't wait to see what Mojang has in store for us. 
Their new action strategy will be perfect for Minecraft fans and new players joining the Minecraft universe. 
If you can't wait for Minecraft Legends, you can enjoy the latest Minecraft 1.19 release. Alternatively, you can find out everything we know about Minecraft 1.20 here.
But for now, just like any tale, we'll have to wait and listen as Mojang reveals the story bit-by-bit. 
You can follow us on Twitter to get the latest updates. Also, let us know your feelings about Minecraft Legends in the comments below.